By
Matthew Coe
on Jan 28, 2013 in
Attractions
,
Events
,
Featured
,
Going Out
,
Leisure Travel
,
New York
,
North America
,
Regions
,
Speciality Travel
,
Travel Miscellany
,
USA
For many, New York is a 'must'. Its legendary skyscrapers, cuisine and entertainment rival that of any other place in the world. No matter what time of year you visit, be it in the hot summer or enchanting winter, you are promised an unforgettable holiday. But besides the obvious, what is there to do in New York? Sure, journeying up the Empire State Building and taking the ferry to visit the Statue of Liberty is thrilling, but these sorts of things have become the stock for any tourist's holiday. By now, it is expected of you to visit these city landmarks.
Well, we've thought of a few unusual things to add to your New York itinerary, ranging from trapeze lessons to discovering the city's best deli. This is your chance to explore the core of the Big Apple!
1. Explore Chinatown
Chinatown is a vibrant place, bursting with a unique and exciting culture. Besides the abundance of authentic Chinese restaurants serving delicious food, there is much to see and do in this part of the city. Go shopping for "designer" clothing and accessories or Chinese spices and tea; you won't find anything as good back home.
2. Visit the Strand bookstore
The Strand bookstore is not just any ordinary bookstore. Selling new, used and old books, their collection spans over 18 miles. Peruse the shelves and see what gem you can uncover – you never know what you might find!
3. Enrol at the Trapeze School
If you're seeking adventure, look no further than the Trapeze School New York. Offering lessons to both beginners and experts, you will be able to soar through the air with New York's one-of-a-kind cityscape as your background.
4. Go to an Improv show
Although Broadway is filled with wonderful theatre shows starring some of the biggest Hollywood actors and actresses, there is a booming comedy scene in New York. Take the time to attend an improv show, where you might just see the next 'big thing' in comedy.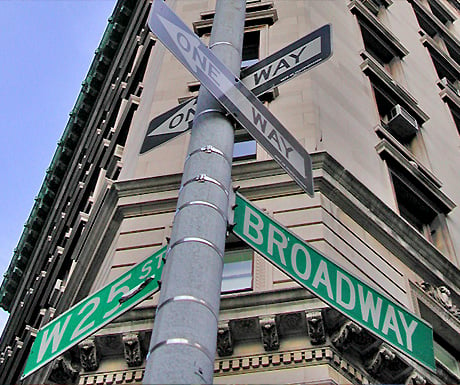 5. Shop at a Flea Market
There are many great Flea Markets in New York, including the Hell's Kitchen Flea Market, all of which sell a variety of second-hand and vintage items. Whichever market you decide to visit, you're guaranteed to bring an array of fascinating things back with you.
6. Visit Coney Island
Coney Island is an affable and quirky part of New York, filled with beachgoers and hot dog stands. Take a leisurely walk along the boardwalk or visit the Coney Island Museum, where you'll learn about the island's fascinating history.
7. Walk across the Brooklyn Bridge
You will see New York at its best when you walk along the Brooklyn Bridge. Both tourists and residents alike traverse the bridge, and drink in the breath-taking sights of the city. If you're up to it and want to burn off some extra calories, jogging your way across is an exhilarating experience.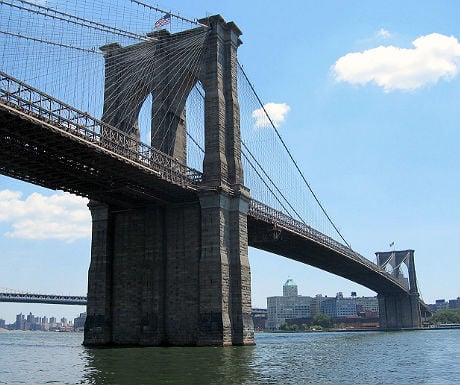 8. Explore the High Line
The High Line Park is built upon a disused rail line, making it appear as if wildflowers are sprouting from the metal tracks. Considered highly trendy, all manner of people visit the park, including the hottest photographers and artists.
9. Enjoy a Sunset Sail
As the evening winds down, climb aboard a luxury yacht and witness New York City away from the hustle and bustle. You'll be able to drink in the city's unforgettable skyline, Ellis Island and the Statue of Liberty.
10. Eat at Katz's Deli
Featured in worldwide magazines and TV shows, Katz Deli serves notoriously delicious food, from smoked pastrami to baked brisket. The only problem you'll have here is deciding what to order, but don't worry, it's all good.
Matthew Coe is Online Marketing Manager for Wanderforth.
If you would like to be a guest blogger on A Luxury Travel Blog in order to raise your profile, please contact us.