The dry season in the Pantanal is fast approaching making Brazil the perfect destination to view big cats, including the elusive jaguar. For most people when they think about wildlife in Brazil the Amazon will spring to mind however due to the density of the forest it is difficult so see many animals, especially large mammals. Undoubtedly the best area to see such mammals is in the Pantanal.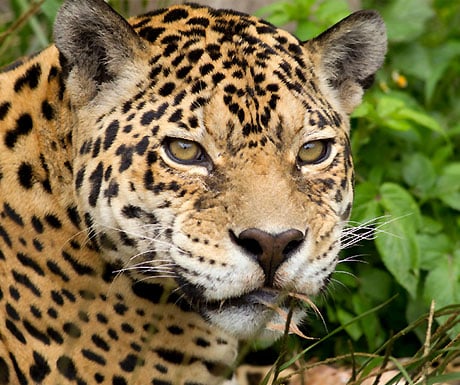 The Pantanal is the largest floodplain in the world stretching across the Brazilian states of Mato Grosso and Mato Grosso do Sul as well as parts of Bolivia and Paraguay. The area floods annually between December and March as torrential rains in the headwaters of the Paraguay river cause lakes and rivers to overflow and create an incredible landscape. As these waters rescind the area attracts a vast amount of highly diverse fauna to the now smaller waterways in search of food. It is during this dry season from June to October in the Brazilian winter which is the best time to travel for those in search of jaguars
Bespoke Brazil, a specialist tour operator, creates tailor-made holidays to Brazil, allowing you to experience the best of Brazil, including the opportunity to see jaguars in the wild. They have recently launched a new itinerary 'In Search of the Jaguar', a 10 day tailor-made tour to the Pantanal with a focus on searching for jaguars as well as other wildlife. The tour features 6 nights in the Pantanal and also includes a few nights in Rio de Janeiro, an essential destination on any first time trip to Brazil. Prices begin at £3370 including excellent accommodation, all flights, transfers and tours using English speaking guides.