Some of you may remember last year's post titled "The world's most dangerous bridge?" It showed a foot bridge in Northern Pakistan that required nerves of steel if you were to cross it. Today, completely by chance, I came across an equally dramatic road bridge in Siberia which looks to be quite a novel experience, too!
Here's the bridge…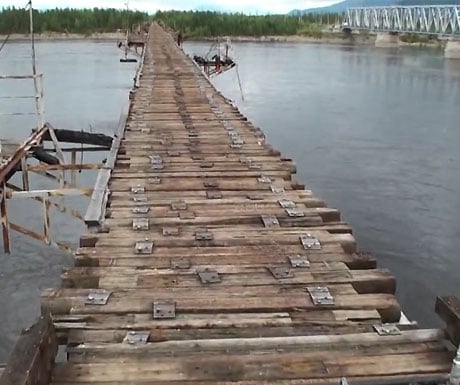 …and here's footage of a vehicle crossing the bridge…
…and, if you think that looked hairy, take a look at this motorcyclist who crosses the bridge in just 40 seconds!