This leopard is called Fig and was there in the tree with his mother Acacia. They are two of the resident leopards that live near Porini Lion Camp in the Olare Orok Conservancy, Maasai Mara. Photographer Mohanjeet Brar was with the Porini Lion Camp Maasai guides who know the leopards' territory well and that morning they went out with the intention of looking for leopard and then in this tree they found them and Fig was particularly playful. They watched them for about an hour and then left them in the tree and moved on to look for other game in the conservancy.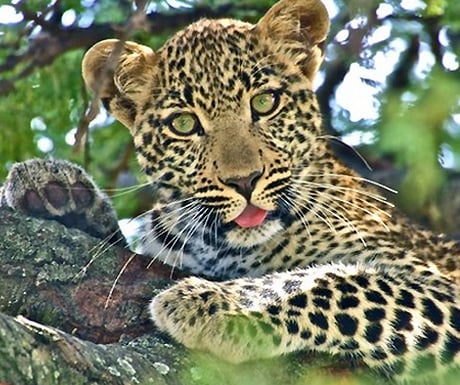 Thank you to Porini Safari Camps for permission to re-produce the image.
If you have a really special photograph you would like to share with  A Luxury Travel Blog's readers, please contact us.