The US-based consortium Mobilona has applied for planning permission for an artificial island off Barcelona, complete with a 984ft 'space hotel' and equipped with the world's first 'zero gravity' spa. Barcelona Island will require an initial investment of 1.5 billion euros and will come complete with a 2,000 room hotel, including a six-storey penthouse with an infinity pool, helipad and mooring for a superyacht. Also on the island will be a marina, private apartments and a 24-hour shopping mall.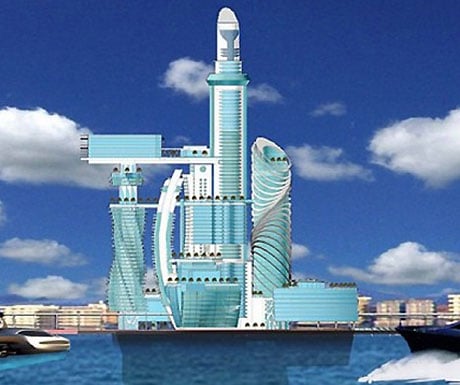 All this depends, of course, on whether planning permission is approved and that does not sound like a foregone conclusion just yet. There sounds like there is significant opposition for to the project and Xavier Trias, the mayor of Barcelona, has gone on record saying, "We have no need or desire to take on projects of this nature."
Mobilona also has plans for space hotels in Los Angeles and Hong Kong, with a total estimated cost for the three coming to more than $6 billion.