Thinking of hitting a music festival abroad this summer? Then look no further than New York state's amazing line-up of the biggest and best music festivals. Discover the hidden gems in a music scene beyond Manhattan's hot and humid city walls. Follow the hipsters in-the-know and head upstate to sample some authentic American festival life…
The Taste of Country Festival (13th–15th June 2013) is situated in the green and pristine Hunter Mountain area and only a 2 hour drive from bustling Manhattan. Expect big name country acts such as Willie Nelson to appear against the stunning backdrop of the Catskills Mountains – think high peaks, waterfalls, and cowboy hats aplenty.
Jazz Lovers will adore the Syracuse Jazz Festival (4th-6th July 2013).  Multi-award winning, it's the largest free jazz festival in the north-east of America, and only a 5 hour road trip from JFK airport. Offering a huge variety of artists over three days, its big draw headliners are Kenny G & Donovan. Combine it with a stopover at the beautiful Oneida Lake just north of the town for a chilled out post-festie retreat.
Grassroots Festival of Music & Dance
Grassroots Festival of Music & Dance (18th-21st July 2013) offers something rather different in the scenic Finger Lakes region. Originally starting out in life as a benefit to raise money for a local AIDS charity, it has grown so much it now showcases over 60 bands, playing over 4 stages. Expect diverse world music, arts, dancing, and a genuinely chilled-out quirky vibe. Discover something you have never seen or heard before – fancy dress optional!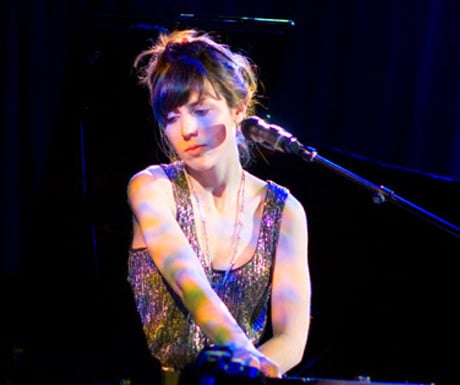 Billed as one of the most exciting festivals in the world, the International Celtic Festival (17th-18th August 2013) features all of the best from the Emerald Isle crammed into one St Paddy's style weekend. Situated in Hunter Mountain, a long time favourite music venue in Green County; expect world-class Irish and American bands and plenty of that famous Irish craic'.
Moe.Down Festival (9th-11th August 2013) is into its 14th year and it's bigger than ever. Located at the picturesque Snow Ridge Ski Resort in upstate New York only 4 hours from the City, and hosted by the band Moe; it's a bouncy mix of jam music and good old fashioned family fun typical of an all American ho-down.