By
Paul Johnson
on Jun 21, 2013 in
Accommodation
,
Asia
,
Books
,
Canada
,
Caribbean
,
Celebrities
,
Food and Drink
,
Going Out
,
Hotels
,
Interviews
,
Mexico
,
Middle East
,
North America
,
Regions
,
Resorts
,
Restaurants
,
Saint Lucia
,
Thailand
,
Travel Equipment
,
Travel Literature
,
Travel Miscellany
,
United Arab Emirates
A journalist and editor, Sarah Lee started Maia Communications, a marketing communications company, with her husband Terry, in 2009. She has a PR diploma, 17 years' experience on newspapers, magazines and corporate publications. Sarah also founded luxury travel and lifestyle magazine LiveShareTravel in 2010.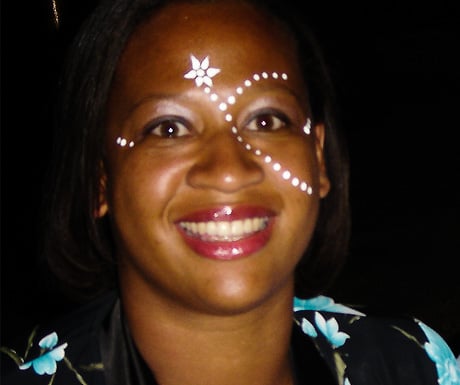 What is it that you do exactly?
We've taken our hobby and made it a profession – for the past seven years my work has revolved around travel. Our day job is to travel, discover the world and share our experiences and expertise. Be that for LiveShareTravel or other companies and publications – we also produce travel and lifestyle brochures and websites, and provide marketing, PR and social media consultancy for companies.

LiveShareTravel was born out of our desire to pass on our travel knowledge. We're gratified that tens of thousands of people a month enjoy what we write and photograph. For a long time we'd travelled five to six times a year, DIY-packaging our trips, and also those for friends and family. They were always keen to know what we thought about destinations and hotels, and to get recommendations from us on how to make travel affordable. It's this sort of expertise, and some of our unusual travel stories, that we've put into our book, The Luxury Traveller's Handbook.

There's a cross-section of people that believe luxury travel is exclusive and unattainable. But our book highlights ways to liberate luxury travel – finding luxury for less in every aspect of a trip. It's one of a series called The Traveller's Handbooks, authored by experts in various niches of travel.
What do you enjoy most about what you do?
The freedom to travel, see the world and share it with our readers.

I love a stay in a luxury hotel and all that they offer – what's not to love about the luxury experience? But as an internationalist, I really enjoy meeting people from other countries and seeing first-hand their daily realities. The more I travel the more I'm convinced that people the world over share common, basic desires and values. And the world is enriched when we see each other as humans and not in silos of nationality, religion, colour or anything else that can divide us. Travel has opened my eyes and it's one of the best things about what I do.
What would you say are the 3 best places you've ever stayed?
So difficult to choose just three from all the wonderful places we've stayed. But, if I must, then I'd say these are very special:

The BodyHoliday LeSport, St Lucia

The hotel is in a gorgeous, secluded location, and has an excellent range of activities. But, if you just want to relax, it's also an ideal place to do so. The food is of a high standard with their Asian fusion restaurant, Tao, particularly good. Added to that you receive a complimentary spa treatment each day, which is bliss.

I stayed at this hotel last year just a few months after it opened, and I loved it. Not only was my suite beautifully designed, but the staff were really very attentive and its home to two of Toronto's best restaurants.

Hacienda Tres Rios, Riviera Maya, Mexico 

This is another hotel which impressed me during its soft-opening period – a time when hotels are usually ironing out any issues. I was taken by its concerted efforts to protect the local environment the construction was based on a huge environmental study to ensure the conservation of mangroves and a large nature reserve which sits next door. It was the first time I've been able to swim in a cenote, which was very clean and clear. The hotel also runs cultural programmes with a local non-profit organisation and has even hosted events bringing together Mayan people and Tibetan monks. But the food, service and quality of accommodation at this family-run resort is also first-class.
What's been your most memorable dining experience to date?
Dining is always an interesting experience when Terry and I travel. I'm a foodie and savour each culinary experience, while he's indifferent. As long as food's nutritious – he's happy.

However, we enjoyed a magnificent ten-course gourmet meal in a private dining room at the top of Burj Al Arab, Dubai. The waiting staff and head waiter, who announced each dish as it was delivered, served us with grace and unfailing courtesy.

Another meal of note was a fabulous sensorial dinner at a church, in Antequera, Spain. Hooded monks watched over us as we were blindfolded, and led to tables, where we ate with our hands. Throughout the meal a story of local history was performed in which we were, active, though still blindfolded, participants.
Have you rubbed shoulders with the rich and famous, either through your work or your travels?
In my work as a journalist I've met many celebrities at venues like the Dorchester and Simpsons in the Strand, where celebs routinely gather. I've hung out with music legend Prince, interviewed the likes of Kylie, Jade Jagger, Zoe Wannamaker, Peter O'Toole, and even Jeremy Paxman. But aside from staying in the same hotel as the Chinese president in Havana, Cuba, I haven't bumped into many on my travels.

Terry encountered actor Michael Caine, when they were staying at the Furama Da Nang, in Vietnam. He was there filming The Quiet American. Terry's not impressed by celebrity culture, so says they looked at each other and nodded, but he didn't try to engage with him.
What currently ranks highest on your travel wish list?
Well an indestructible suitcase would help. Mine don't last more than a few trips before they're battered and broken, usually due to airport handling.

On a more serious note, a trip to Thailand is on my list. I've been five times, including to get married out there, and it's definitely a favourite destination. It also has some of the best luxury hotels in the world.
Thank you for taking part in our interview, Sarah, and good luck with the book.  Hopefully we can cross paths one day and compare notes!
If you would like to be interviewed on A Luxury Travel Blog in order to raise your profile, please contact us.