With Summer now well and truly upon us, and no doubt many of you heading for sunnier climes this year, we thought we'd do a quick round-up of some of the best sunglasses currently on the market. Here we've selected 10 luxurious-yet-affordable designs for you to choose from. Please tell us which ones you like the look of most by posting a comment at the end…
Les années 80 from Christian Roth
Summer 2013 is bold and directional with Christian Roth's shades. This legendary and iconic sunglasses design named "Les années 80" remains uncompromising in its sensibility to this day. Semi-rimless style presented in black acetate, silver titanium trim and grey shaded lenses. Yin Yang sign is discreetly engraved. Handmade in Japan. $340.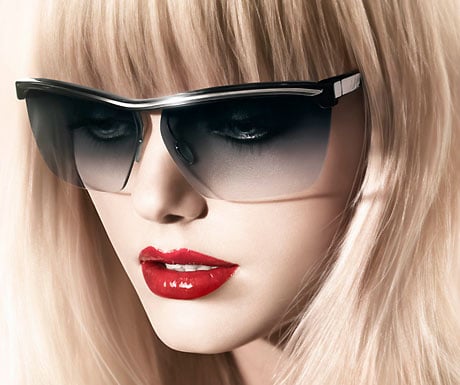 Ray-Ban Signet Sunglasses Black from Red Hot Sunglasses
Everyone has heard of the Ray-Bans. As a brand they have so much history behind them that they have the power to change you feel about sunglasses. Some of the biggest stars in the world, from Bob Dylan to Robert Pattinson, have endorsed this classic brand. Ray-Ban's trade mark style is cool, and these black Signet Sunglasses are no exception. Following in the footsteps of retro models the Aviator and Wayfarer styles, these fantastic green-lensed Signets give you total UV protection and an extremely fashionable look. These sunglasses will look good on any man, the definitive and structured frame adds a strong look to any set of features. The Signets have recently been named in the top ten designer sunglasses for summer 2013 which shows just how popular this vintage style has become.
The true Ray-Ban style is authentic, stylish and functional and all of these features are combined in the Signet sunglasses. The thin, stylish frame makes them almost weightless, but is strong enough for anything your day has to throw at them. Ray-Ban sunglasses are robust enough for any situation, so whether you are out abseiling down a mountain, or enjoying a night out in a big city with friends, these sunglasses will suit the day. Available for £110.
Award-winning children's brand Zoobug produce high-quality sunglasses and frames for babies and children to 12 years. The circular acetate style Sunny comes in three colours, amber, black (pictured) or smokey, and has a trendsetting look with 1960s overtones. Zoobug sunglasses combine fun, fashionable, child-friendly design with high-performance polarised lenses that absorb 100% of harmful UVA and UVB rays. Comfort and wearability for children are also addressed carefully in each design so that the sunglasses completely cover the eyes and each sunglass style has a choice of two nose fittings to ensure they stay on and feel good.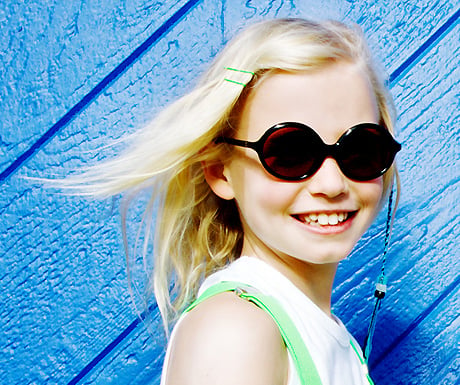 Established in 2006, Zoobug was founded by eye surgeon Dr. Julie Diem Le, whose passion is for raising public awareness and industry standards to improve children's eye health. Sunny sunglasses cost £39.00.
Model Lena, theo by Tim Van Steenbergen
Belgian eyewear brand theo asked designer Tim Van Steenbergen to tell a personal story. The story of his grandfather René Van Steenbergen, the man he admired, who showed him how to look at and appreciate art, and who taught him to draw. As an architect, in the 60s, he stood out for his application of modern architectural design and building materials to religious architecture. It is especially these modernist churches that inspired Tim to design a collection of sunglasses named project 1, series 8.
The details on the front of the sunglasses are a nod to church spires. The structure of the metal temples is a reference to the concrete structures often used by René Van Steenbergen. theo by Tim Van Steenbergen sunglasses are always made with ZEISS sunglass lenses for optimal eye protection.
Eolie collection from Mondelliani
Mondelliani original sunglasses are designed and made in Italy, according to the highest traditions of Italian eyewear, a mix of craftsmanship and the latest innovations in technology. Glasses with the perfect fit, curated down to the last details, that underline the particular characteristics of every face, exalting the expression and the personality.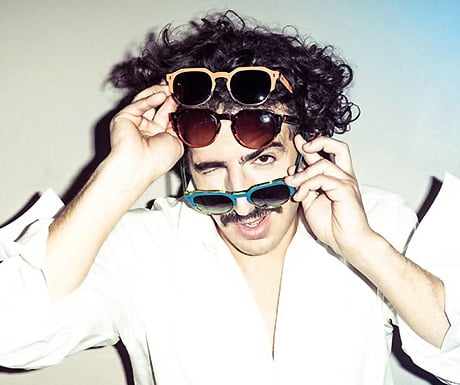 Eolie collection tells of the seducing beauty of the suggestions and the colors of the Mediterranean, of the sea and of the land, the sunset and the the sunrise, the wind and the sun. Alicudi, Filicudi, Salina and Vulcano frames are inspired by the '60s and '70s. The lenses, tone on tone or contrasting colours, personalize the glasses and the form.
Dark tortoise brown Bvlgari sunglasses from Eye Buddy
These awesome sunglasses from Bvlgari are available from Eye Buddy and won't disappoint. Modern and trendy, these women's glasses blend style with luxury, coming in a dark tortoise brown colour, and are a classic example of Bvlgari's attention to detail and elegant design. Order online and receive free delivery.
Limited edition Phuket sunglasses by Coppe & Sid
A new independent label with its own optical store (opening this month) showcasing the full Coppe & Sid collection, Phuket is a glossy sunglass design that is beautifully handcrafted from high-quality Italian materials. The design has a slick two-tone front, combining transparent and patterned acetate, and old-school star pins on the front and sides, for an updated retro elegance. £225, from selected opticians and the new store Sid Fiz Optique.
The Oakley Daisy Chain range from Blackleaf.com
The Oakley Daisy Chain range puts a cool twist on the classic aviator style with the classic teardrop silhouette and an ultra light frame. The Daisy Chain has the look of any high end fashion sunglasses however with Oakley behind it they have taken extra care to ensure comfort and usability have also been given much attention. The glasses come with a simple & lightweight C-5 frame which a subtle Oakley logo on the stems, you will also find adjustable nose pads to ensure a snug fit and prevents any snagging of your hair. As always Oakley provide top quality lenses with the Daisy Chains available in both regular and polarized. These are available in a variety of colours from £91 at Blackleaf.com.
Ray Ban Wayfarers from Fashion Eyewear
The Ray Ban Wayfarer is a classic, unisex pair of sunglasses. The timeless sunglasses were first released in 1952 and currently remains to be the number one best-selling sunglasses, in the fashion and optical industry.
Ray Ban Wayfarers radiate a high standard of quality and are handcrafted in Italy using long-lasting acetate. Ray Ban's signature finishes off the frames beautifully and indicates its authenticity and great heritage as a luxury label. The flattering square shape with iconic pin accents on the front of the frames is stylish and the distinctive temple tips ensure comfort. It is easy to see why these are a best-seller without a shadow of a doubt. FashionEyewear.co.uk, one of the UK's most trusted eyewear stores, is offering an exclusive offer to A Luxury Travel Blog's readers of an additional 5% off, valid until 31st July. Use coupon Luxury5 at checkout.
Oakley Holbrook from Sunglasses Online
Oakley are well known for creating stunning sports sunglasses, but they are also great at turning out classic, timeless and casual styles too – like the Oakley Holbrook.  The Holbrook has a superb retro look, with metal bolts and Oakley icons adorning the frame. It's not just about looks though. These sunglasses are manufactured to the highest standards, with the frame made from Oakley's patented, stress-resistant and ultra-lightweight "O Matter", and the lenses made from pure Plutonite, a lens material created by Oakley's technical geeks that filters out 100% of UV light. They are available at Sunglasses Online, and until the 31st July, you can get an extra 5% off all their eyewear with promotional code TOP10.