Shenyang's Imperial Palace is the inspiration for one of Shangri-La Hotels and Resorts' newest mainland China properties. The Hong Kong-based hotel company is preparing to debut a new five-star hotel in the historic city of Shenyang, which is home to the only other existing royal palace in mainland China after the Forbidden City in Beijing. Shangri-La Hotel, Shenyang will open along the city's "Golden Corridor" on 1st August 2013, in time to host sports "royalty" during the 12th China National Sports Games being held there in September.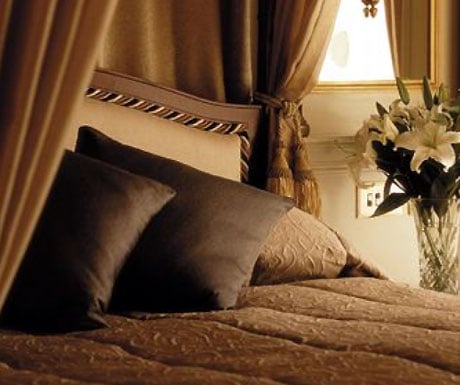 Shangri-La has created a luxury oasis to care for travellers in Shenyang. The hotel's grand, tranquil lobby and Lobby Lounge are designed as if they were the 'backyard' of the Imperial Palace, which is famed for its 20 gardens and roses (the official flower of Shenyang). Guests enter the hotel on a marble floor that appears strewn with rose petals, which are etchings filled in with three different marble inlays.
The lobby's soaring 10-metre ceiling is supported by marble-clad columns depicting wind and clouds in a traditional Chinese, auspicious graphic style. Behind the reception desk, a copy of a Song Dynasty painting found in the Shenyang Museum features a flock of soaring cranes, representing health and flowing treasure.
The grandeur of Shenyang Imperial Palace is reflected throughout the lobby area and represented in many forms: the patterns from an emperor's robe woven into area carpets; the flowing design of the crystal lighting fixture, the intricate rose petal design on laminated glass, and the naturalistic depictions on the marble columns. All the natural elements that were thoughtfully and seamlessly used in the creation of the Imperial Palace gardens were emulated in order to create an oasis where guests can relax, rejuvenate and revitalise.
Shangri-La Hotel, Shenyang's 424 guestrooms start from 42 square metres. Decorated with Chinese accents, the elegant and classic rooms offer panoramic city views and are outfitted with Shangri-La's signature amenities, including complimentary high-speed broadband Internet and Wi-Fi.
The signature Horizon Club guestrooms are found on the top five floors of the building, and the exclusive Horizon Club Lounge on the top 30th floor offers refreshing city views through nearly floor-to-ceiling windows.