How to uncover Italy's hidden palette
The key to really enjoying the best Italy has to offer is to do things the local way. It can help if you're good with the lingo, but if not, here is a quick guide to seeking out the most authentic places to eat and drink in three of the country's most visited cities – Florence, Venice and Rome.  If you have any recommendations of your own, please add them to the comments below.
Florence
Serving the palates of local residents since 1875, I Due Fratellini is easy to miss. Seek out what looks like little more than a counter on the side of a building on a side street behind the Orsanmichele and you've got it. There are no seats, but this little vineria and sandwich shop is designed only for a quick snack and a downing of fine wine. Order a glass of Chianti and a warm, crusty roll filled with wild boar salami.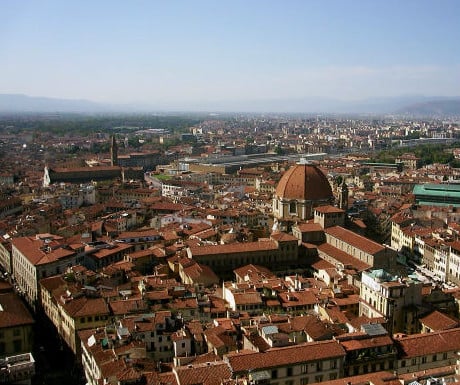 Enter Osteria
Vini e Vecchi Sapori and you'll feel as though you've joined a huge Italian family for dinner. It's tight on space and you should be prepared to share a table with strangers. The food is fresh, Florentine and perfectly simple: Try the pacherri pasta with squash blossom sauce followed by a plate of osso bucco with fresh peas and pancetta.
Venice
Dalla Marisa doesn't look like much from the outside, but this family-run restaurant is bursting with passion for food and wine. You won't find a huge amount of choice (usually just a couple of each course) but the food is truly authentic and the atmosphere is endearingly warm and personal. The pasta is perfect and served with the finest parmeggiano reggiano cheese. Always finish with an espresso.
Grab a drink at Osteria Ai Storti on the Rialto, where you'll rarely see another tourist. It's noisy and a little brash, and the after work crowds often spill out onto the street. Elbow your way up to the counter and order a drink and some nibbles. The locals will be on the
spritz al bitter
, a pokey combination of Campari, white wine and soda. Get some deep-fried mozzarella, juicy olives or marinated anchovies to enjoy it with.
Rome
On Via del Gesu, the Enoteca Corsi wine shop combines the selling of top quality Italian tipples with laid-back cuisine. It's a simple, daily menu frequented by local workers in the week, and families at the weekends. The tables are topped with paper cloths and surrounded by original wooden chairs. It's a great spot for sampling Roman specialities such as meat-stuffed zucchini, osso bucco, faro soup and gnocchi.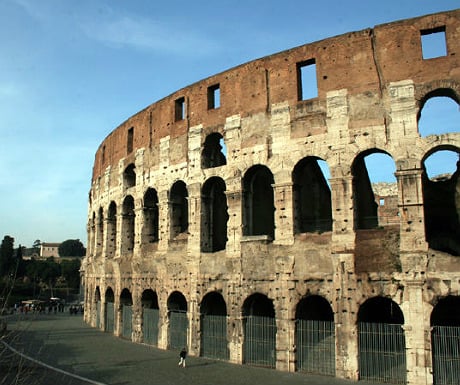 If it's baked goods you're after, Panini are the perfect lunchtime filler. In pricey Rome, those at Forno dei Campo dei Riori on Vicolo del Gallo won't break the bank. This particular outpost of the famous Italian bakery sells the toasted treats by the bucket load every day. The bread is pizza Bianca – try yours filled with mortadella, mozzarella, and tomatoes. For an evening meal, you may want to try the elegant L'Asino d'Oro. It's not a cheap affair, but there's a lot of creative Umbrian and central Italian cuisine on offer. Try the fettucine in a duck liver and Vin Santo sauce, and wild boar stewed in chocolate and red wine. The fixed price lunch menu including wine offers very good value for money.
Alison Crabb is a Director at Exsus.
If you would like to be a guest blogger on A Luxury Travel Blog in order to raise your profile, please contact us.
Did you enjoy this article?
Receive similar content direct to your inbox.