By
Paul Johnson
on Dec 19, 2013 in
Accommodation
,
Africa
,
Asia
,
Europe
,
Food and Drink
,
Going Out
,
Greece
,
Hotels
,
India
,
Interviews
,
Middle East
,
Regions
,
Resorts
,
Restaurants
,
South Africa
,
Travel Miscellany
,
United Arab Emirates
,
Western Europe
Alison Scott joined Simpson Travel as the Commercial Director in June this year. However she is more than familiar with the Simpson Travel group having worked in Product and Operations for Simply Travel (a very successful tour operation run and owned by Graham Simpson for over 20 years and sold in the late 1990s) for over seven years. Before rejoining Simpson Travel this year Alison has enjoyed an exciting career with other reputable luxury travel brands including Elegant Resorts and ITC Classics. Alison has always had a passion for the travel industry which started when she left University to work as an overseas rep – she's been in the industry ever since.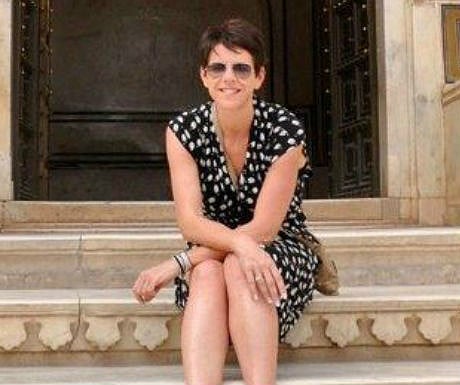 What is it that you do exactly?
My current role  is two fold. I work as Commercial Director for the whole of Simpson Travel, which covers all our products including the Simpson Exclusive brand. I basically manage the marketing and commercial functions, including  trade and agent partnerships, PR, all on and off line activity and a renewed on going  loyalty and communications strategy with our current database.

I am also currently managing the rebrand and new product, marketing and general management of  our Simpson Exclusive brand. This is being re launched in early 2014 with a new hotels and resorts programme alongside its current successful villa product. It's a great challenge, but literally like starting something new, including a new  Chester based office, sales and ops staff recruitment and all product contracting

.
What do you enjoy most about what you do?
All of it, I love what I do but at the moment the challenge of developing and setting up the Exclusive brand is probably the most exciting. It's rare to have an opportunity to start something literally from scratch and build as you would like. It's challenging but it's putting all my years of experience into practise .. and a bit more.
What would you say are the 3 best places you've ever stayed?
A very difficult question, I have been so lucky to have stayed in so many incredible places. Top 3 list over the last couple of years:

The Cliff House, Paxos. One of the Simpson Exclusive Villas – the view and the sun rise and sunset are just spectacular; never seen anything like it.

Vanya Villas,

India

. Seeing Tigers in the wild has always been on my wish list. Incredible.

The Residence, Franschhoek,

South Africa

. One of my favourite places to be in the world, not just because of the wine

.
What's been your most memorable dining experience to date?
Without a doubt the 'Culinary Flight' at the Burj Al Arab in Dubai. Their signature dining experience – you basically spend an afternoon eating a different course in each restaurant in the hotel. Incredible food and a lot of fun.
Have you rubbed shoulders with the rich and famous, either through your work or your travels?
Yes a lot but I think discretion is key…
What currently ranks highest on your travel wish list?
Cuba is next on my hit list.
Thank you for taking part in our interview, Alison. Your 'Culinary Flight' at the Burj certainly sounds like quite an experience!
If you would like to be interviewed on A Luxury Travel Blog in order to raise your profile, please contact us.