By
Kim Goddard
on Jan 31, 2014 in
Attractions
,
Barbados
,
Caribbean
,
Food and Drink
,
Going Out
,
Honeymoons
,
Leisure Travel
,
Regions
,
Restaurants
,
Spas & Pampering
,
Speciality Travel
,
Travel Miscellany
Barbados is one of the best destinations in the Caribbean to escape with your significant other. If you're travelling to this exotic island, you'll find isolated beaches, stunning subterranean caves, and hundreds of other unique and interesting places to see with your partner. From the best places to catch the Caribbean sunset to the island's best beaches for couples, read on to discover 10 great things to do in Barbados for couples.
1. Watch the sunset from the Barbados Boardwalk
The Barbados Boardwalk is located on the island southern coast. It offers some of the best views of the Caribbean sunset of anywhere on the island, complete with a quiet environment away from the jet skis and parties of many beaches.
Arrive at 5.30pm to enjoy a great local meal beside the ocean as you watch the warm tropical sun disappear for the night. There are several seats beside the boardwalk that are ideal for viewing the sunset or taking photos.
2. Enjoy a cocktail tour of the Mount Gay Rum Distillery
Barbados is famous for its excellent rum, and Mount Gay is undoubtedly the island's top distillery. Tours are available for visitors that allow you to learn more about the island's most famous export.
For the ultimate experience, book the Bajan Buffet Lunch Tour and enjoy the island's best lunch as well as a series of excellent local cocktails. The Mount Gay tour is one of the island's best attractions for a lazy afternoon in the tropics.
3. Surf and swim at world-class beaches
Barbados is home to some of the best beaches in the Caribbean, boasting a selection of surf beaches and sheltered bays that make it perfect for every visitor. Couples will love the calm and sheltered beaches of the island's western coastline the most.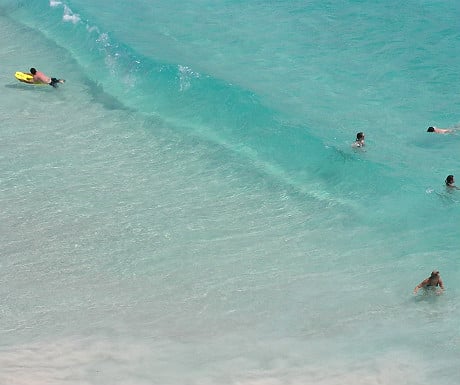 Local favourites include Carlisle Bay, which is home to some of Barbados's rich and famous, as well as its best snorkelling spots. Brandons Beach, located just minutes from Bridgetown, is a great all-round beach for swimming and sun tanning.
4. Taste delicious cuisine from around the world
Despite being a remote tropical island, Barbados is home to hundreds of excellent restaurants offering a diverse and impressive range of dishes. From pan-Asian to European, there are plenty of places to enjoy a romantic island dinner.
Many of Barbados's top hotels offer excellent lunch and dinner buffets, as well as fantastic weekend brunches. Call ahead to reserve a table, as many of the island's best hotel restaurants fill up quickly during the high season.
5. Explore the incredible Harrison's Cave
Located in the island's interior, Harrison's Cave is a natural masterpiece that must be seen to be believed. Discovered in the 18th century but forgotten for almost 200 years, this incredible cave is accessible to the public via a tramway.
Inside the cave, you'll find hundreds of amazing stalagmites and stalactites that are every photographer's dream. Be sure to pack a water bottle, as the trip to and from the caves can be hot and humid.
6. Enjoy a picnic in Hunte's Gardens
Established by well-known horticulturalist Anthony Hunte, Hunte's Gardens are a beautiful natural enclave in the island's interior. The gardens are home to a large range of amazing tropical plants from all corners of the natural world.
While most visitors stop by to spot colourful tropical birds, you can enjoy the best of the gardens by packing a picnic. Bring some refreshing drinks and a packed lunch to experience the gardens at their most romantic state.
7. Visit the historical St Nicholas Abbey plantation house
Located in the lovely parish of St Peter, St Nicholas Abbey is one of the oldest sugar plantations in Barbados. This incredible plantation house opened in 1660 and was the residence of Sit John Yeamans, the latter founder of South Carolina.
This well-preserved mansion is one of the island's best historical attractions, and a stunning example of the stately life of Barbados's Jacobean elite. Learning about the home's intriguing ownership history is part of the fun of the tour.
8. Snorkel on tropical reefs and amazing shipwrecks
Barbados is surrounded by clear, deep water, making it one of the best destinations in the Caribbean for snorkelling. Some of the island's best snorkelling spots are easy to access – the reefs of Carlisle Bay, for example, can be reached from the shore.
Other great snorkelling and scuba diving spots are located further from the shore, and are best accessed by boat. Many of Barbados's top dive operators offer novice courses for first-timers interested in exploring the island's beautiful reefs.
9. Watch a movie in style at Limegrove Cinemas
Enjoy delicious cocktails and luxurious reclining seats at Limegrove Cinemas – one of Barbados's top entertainment attractions. Located in Holetown, this cinema is a great place to catch the latest Hollywood blockbusters in comfort and style.
Unlike most cinemas, Limegrove has all the creature comforts of home, and plenty more. Order cocktails and hot meals delivered to your seats by the cinema's team of experienced wait staff.
10. Enjoy a round of golf or relaxing spa treatment
Barbados is the Caribbean's capital of luxury, and is the perfect place to relax and enjoy the best things in life. From golf courses to high-end spas, the island is home to a wide range of great attractions for him and her.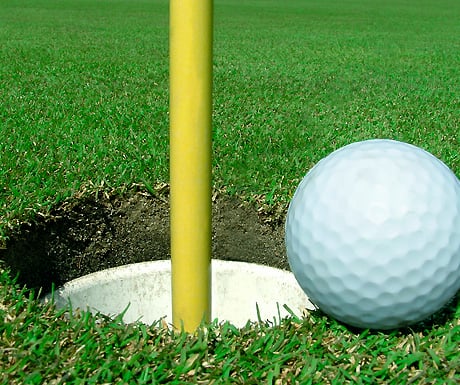 Indulge in exclusive facial treatments, amazing body scrubs, and many other great spa treatments during your stay. Wake up early and enjoy a warm round of golf in the bright and energising tropical sun before heading to the beach.
From luxury to adventure, natural beauty to modern conveniences, Barbados has everything a couple could possibly want during their tropical getaway. Keep it in mind for your next seasonal break, family holiday, or unforgettable honeymoon.
Kim Goddard is Director of Sales at Royal Westmoreland.