Torrijas, one of the South of Spain's most undiscovered and underappreciated sweets, is a typical treat during Holy Week, celebrated each April. Big slices of day-old bread are drenched in milk that has been spiked with hints of lemon, orange and cinnamon. Then after a quick bath in beaten eggs, the bread is fried in smooth olive oil and sprinkled with cinnamon sugar. In the end, you'll be left with a crispy-on-the outside and smooth-on-the inside delicious Spanish dessert.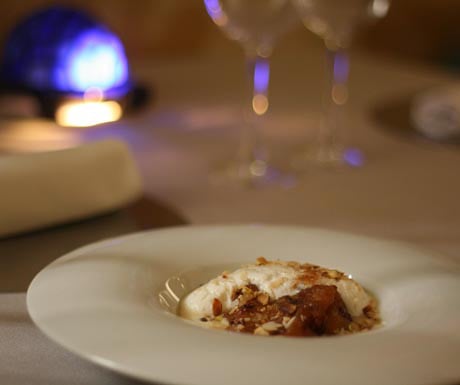 Ingredients
1 loaf of bread (better if it's yesterday bread)
1 liter of milk
Sweet wine, like Pedro Ximénez
1 stick of cinnamon
Powdered cinnamon
Lemon peel and orange peel
130 grams of sugar
4 eggs
3/4 liters of olive oil
Directions
Pour the milk in a saucepan and heat it on the stove. Add the sugar, the orange and lemon peel and the cinnamon stick.
Stir to dilute the sugar, before it boils and remove from heat Let it set for 10 minutes so the flavors have time to meld
Pour some drops of sweet wine on the torrijas, lightly covering most of the bread
Put the slices in the milk mixture and let them soak for a few minutes
Meanwhile, pour the olive oil in a skillet and heat it up
As the oil heats and the bread finishes soaking, whisk the eggs and then dip each slice of bread in the batter until completely covered.
When the oil is hot, fry the bread. When each slice has a golden color on both sides remove from the pan and set the torrijas on a paper towel to remove the excess oil
Finally, sprinkle the final product with a bit of powdered cinnamon and sugar.
You can also serve the torrijas with sweet wine syrup and whipped cream on top. Below you'll find the recipe for the sweet wine reduction.
Sweet wine reduction syrup
Simmer all the ingredients in a pan until you get the consistency of the syrup you desire.
3/4 cups of sweet wine, like Pedro Ximénez
1 stick of cinnamon
Lemon peel and orange peel
30 grams of honey
Thank you to Chef Willy Moya, in association with Andalucia Inside, for this recipe.
If you have a recipe you would like to share with A Luxury Travel Blog's readers, please contact us.