Andorra hosts Cirque du Soleil events
Cirque du Soleil is bringing a new, free, open-air event to the Principality of Andorra in summer 2014 that is created especially for the country. Inspired by Andorra's colours and contrasts, 'Scalada' is an exclusive show combining spectacular acrobatics, costumes, lighting and scenery to tell the story of one of Europe's smallest countries. The world's most famous circus company is running 17 performances of 'Scalada' at a special outdoor stage in the capital city Andorra La Vella from 5th July to 2nd August 2014. While there are 2,000 seats in the open-air auditorium, a further 3,000 people are able to take advantage of free standing places at each of the one-hour performances.
'Scalada' offers an alternative insight into 'the Country of the Pyrenees' through the eyes of Cirque du Soleil, highlighting the contrasts and colours presented by Andorra's awe-inspiring landscape as the seasons change. Andorra's stunning mountainous landscape makes it an ideal year-round destination with a huge diversity of leisure activities on offer – from skiing, snowshoeing and dog-sledding in winter to hiking,
cycling
and climbing in the warmer months. Andorra's three national parks, including the UNESCO-listed World Heritage site Madriu-Perafita-Calror Valley, are an excellent place to explore the country's rich biodiversity, cultural heritage and rare Pyrenean flora. This is the second year that Cirque du Soleil is creating 'Scalada' in Andorra, with last year setting a precedent for 2014's spectacle. Building on last summer's success, the number of performances as well as the seated capacity of the open-air space has increased for 2014, while the content of the event has all-new storylines, music and acrobatics.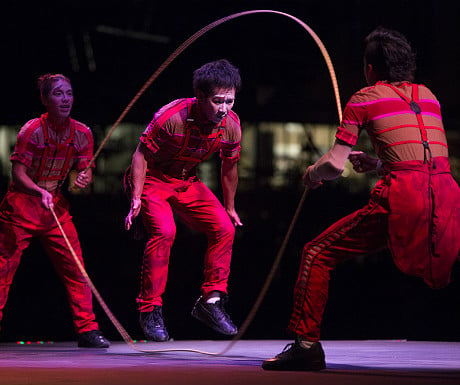 The one-hour shows will take place on Tuesdays, Thursdays, Fridays and Saturdays in most of July and the first weekend of August. Free tickets as well as paid-for tickets must be booked in advance online at
visitandorra.com
.
Did you enjoy this article?
Receive similar content direct to your inbox.