Morning walkers stroll along Broome's Cable Beach in Western Australia. One of Australia's most iconic beaches, this 22 kilometre stretch of white sand is fringed by the turquoise waters of the Indian Ocean. With a colourful past as a pearling town, Broome has a history and culture as vibrant as it's landscape, and Broome is the starting point for some of Australia's great outback adventures. Broome's warm climate and incredible beaches have made it a popular winter destination, and a scenic helicopter flight will treat you to some stunning views of the pristine coastline.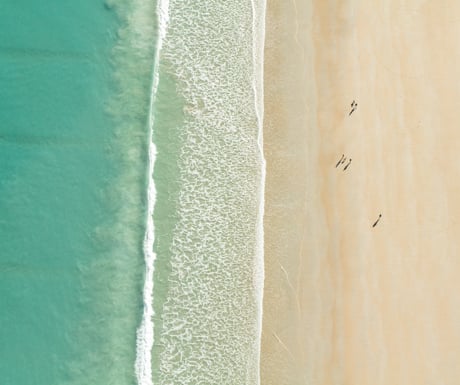 Thank you to Luke Gerson of Kimberley Australia Guide for permission to re-produce the image.
If you have a really special photograph you would like to share with  A Luxury Travel Blog's readers, please contact us.