Although it's been shrinking over the past 20 years, Mount Cook, otherwise known as Aoraki, is still New Zealand's highest mountain. Surrounded by rugged lanscapes, lakes and even glaciers, it attracts walkers and climbers from all over the world. The weather conditions are extremely interchangeable in Mount Cook National Park, but that doesn't stop people from enjoying some of the most spectacular hikes in the country.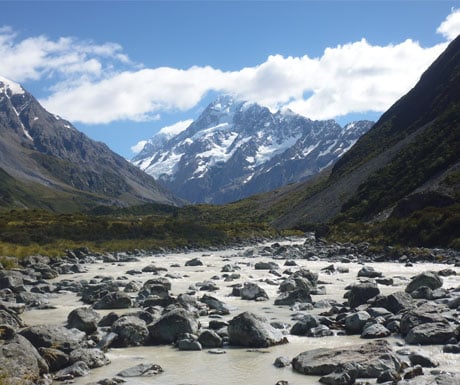 Thank you to Will Owen of Travel Strong for permission to re-produce the image.
If you have a really special photograph you would like to share with A Luxury Travel Blog's readers, please contact us.