Top 10 luxury travel gifts this Easter
What better way to enjoy the holidays than by treating someone dear to you with a special Easter gift? Whether you're looking for something stylish or simply craving some chocolate extravagance, here are our top 10 luxury gift ideas to whet your appetite (quite literally, in some cases!) this festive season.
C900 Worldtimer from Christopher Ward
C900 Worldtimer; the world on your wrist… the C900 Worldtimer from English luxury watchmakers
Christopher Ward
is an exciting and original interpretation of the worldtimer watch. Combining patented innovation with unprecedented clarity, Christopher Ward's master watchmaker, Johannes Jahnke, has created an elegant dual time-zone watch that sets a new standard of readability and ease of use. From the technical sophistication of the single crown function to the aesthetic beauty of the amazing dial, the C900 Worldtimer is a global winner. The intricate dial is is a heady mix of true craftsmanship, designed for practical legibility and stunningly executed in a mix of texture, 3D relief and stunning sea blue colour. A 43mm masterpiece for your wrist and a lot of watch for your money at £1575/$2,165.
Truffle making gift voucher from William Curley
Got a chocolate lover in the family?  Why not treat them to this fantastic hands-on tutorial in the art of creating decadent truffles? The 
William Curley
 truffle making class takes two and a half hours. The class starts with a short talk on the complete chocolate making process from cocoa bean to chocolate bar and a tasting of delicious chocolate from different regions around the world. One of their highly experienced chocolatiers will then teach you the secrets behind making the perfect truffle.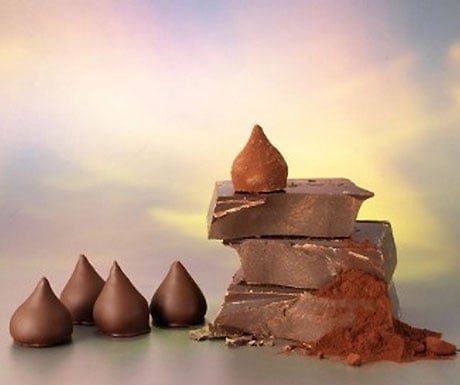 You will learn to infuse, blend and prepare the ganache for two of William Curley's award winning truffles, as well as discover the theory and technique behind tempering chocolate. At the end of the course, the truffles you have made will be beautifully boxed and wrapped, ready for you to take home and enjoy. This voucher is valid for 12 months from date of purchase.
Luxury leather ring box from STOW London
Not just for Easter, but for a life of travel and just as delicious as chocolate,
STOW London
's new butter soft leather compact ring box is designed to slip into a handbag pocket for chic day to eve jewellery storage requirements, or snugly into their larger Amelia travel jewellery case for longer trips. Stylishly clever storage for travel.
Choose from their rich range of jewel tones from zesty amber orange, striking amethyst, on trend sapphire blue, pretty rose pink and classic sandy stone. It comes with our signature orange stowaway envelope and can be personalised with gold foil embossed initials for a truly lux personal touch. 
Size: 70 mmx 30 mm x 40mm. 
Materials: Luxury soft leather outer, goat suede lining and ring cushion. Gold Italian Racaggni zip. 
£95 with free UK delivery.
Lasting memories from PICmyTRIP Paris
PICmyTRIP Paris
offers exclusive photo services, which will capture unique and lasting memories and transform them into sophisticated and urban works of art. If you are contemplating a proposal this Easter, the PICmyTRIP Paris "Prestigious" package will be perfect for an engagement session with breathtaking skylines and insanely romantic views. They will take you around the city for a 2.5 hour stunning photography session, from the famous bridge 'Le Pont des Arts' and the famous love locks, to the Eiffel tower area, by the courtyard of the Louvre and the Jardin des Tuileries.
More than 40 beautiful pictures will be edited within 5 days of the session and delivered via your PICmyTRIP Paris private gallery. To complete your experience, they will provide you with your personalized museum quality Fine Art of 30''x 20", with your image printed and framed with high quality cotton / linen and natural ink pigment. Of course should you have a special request or a special location in mind, they would be happy to assist and adapt the package to your convenience.
Easter egg from Sugar & Plumm
World renowned Master French Chocolatier Thierry Atlan and his team spent over two weeks painstakingly creating and hand-painting this intricate Easter egg. Standing at 30 inches tall and consisting of no less than 40 pounds of white, dark and milk chocolate, this egg from
Sugar & Plumm
has intricate work both inside and outside, including rabbit figurines, clock mechanisms and gold details.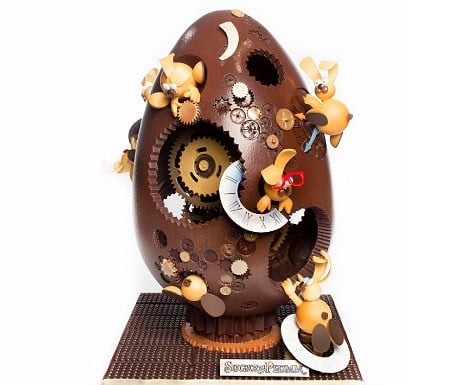 It can be yours for $50,000. In the event of it not being sold, it will find a home in a chocolate museum that they're planning for the future.
Peter Rabbit clutch from Olympia Le Tan
Handcrafted in Paris,
Olympia Le Tan
's taupe cotton-canvas clutch is intricately embroidered with the cover of a colourful Easter-themed Peter Rabbit book. Lined in pretty Liberty-print poplin, this limited edition keepsake is just the right size for your cards, cellphone and lipstick.
Bourdon Cognac Simple Card Case from Dunhill
The compact design of the Bourdon Congnac Simple Card Case from Dunhill allows the user to have their most frequently used cards at hand without having to search through their wallet. The case has two card slots at the front, one at the back and a central pocket for notes. It comes in a range of colours including turquoise, royal blue, red, green, navy and oxblood. Dunhill is one of the leading purveyor of luxury leather goods for men. Order online and benefit from complimentary shipping on all items.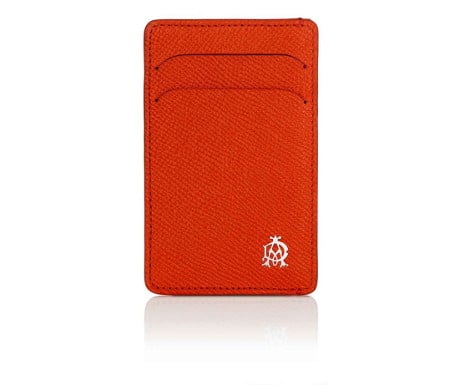 Gold chocolate from DeLafée of Switzerland
DeLafée
's luxury chocolate gifts combine two of the most luscious and sensual pleasures in the world: the finest Swiss chocolate and edible gold. 
Made from a "grand Cru chocolate from Ecuador and edible gold Delafée's Swiss chocolate, this offers the perfect blend for a round, satisfying and sensual chocolate experience…
Double-sided brush set from Claudio Riaz
With this double-sided brush set you receive sixteen brush heads on eight handles allowing for your leather-like carrying case to be more compact. Perfect for keeping all the essential tools handy without taking up too much space whether it be on your vanity table or in your suitcase.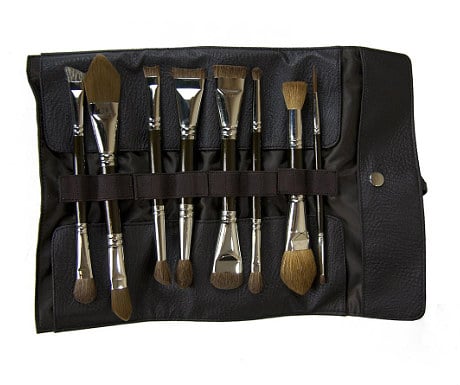 La Madeline au Truffe from Knipschildt Chocolatier
La Madeline au Truffe from
Knipschildt Chocolatier
starts with a decadent 70% Valrhona dark chocolate, heavy cream, sugar, truffle oil and vanilla as the base for the rich decadent ganache. A rare French Perigord truffle is then surrounded by this rich decadent ganache; it is enrobed in Valrhona dark chocolate and then rolled in fine cocoa powder. The result is pure extravagance!
Did you enjoy this article?
Receive similar content direct to your inbox.