Zimbabwe is on the up and we're delighted. This wonderful country used to be known as the jewel of Africa not only for it's natural resources but for the scope to have the best luxury safaris in the world in it's wilderness. This is still very much the case and here we argue why.
1. Victoria Falls is arguably better from the Zim side
You can also easily combine a luxury safari in Zimbabwe with Victoria Falls, it is a well known fact that the falls are even more spectacular from the Zimbabwean side. The fantastic internal flight network means that you can get from anywhere in Zambia, Zimbabwe or Botswana to the Falls, which live up to all expectations and are completely breathtaking.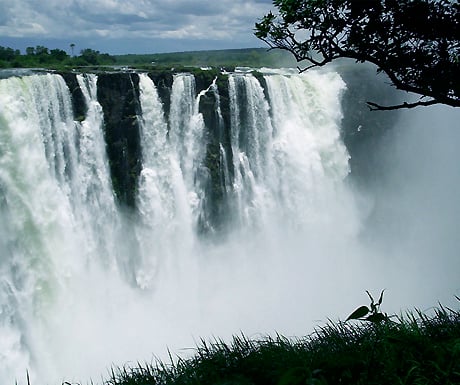 2. Game viewing regions are devoid of people but full of game
To start with, Mana Pools – here we see the stunning and well known water ways which separate Zambia from Zimbabwe. This area is well loved by elephants and luxury lodges such as Rukomechi offer everything from canoeing to days spent in hides watching these gentle giants. Mana Pools is vast and you will not see another soul whilst on safari here. You also have a good chance to seeing elusive wild dog which are so heavily endangered else where.
You might wish to combine Mana Pools with Hwange National Park – an altogether drier experience but one which will not disappoint for this area is absolutely brimming with wildlife and again, no people. Everywhere you look zebra frolic, buffalo graze and gazelle leap – it is magical and once again the lack of people here is very noticeable. There are several wonderful camps in this area and all offer an authentic safari experience with some of the best guides in Africa. Guides in Zimbabwe tend to be passionate and enthusiastic as well as exceptionally knowledgeable.
3. Conservation in Zimbabwe is at the forefront
The recent program Man Cheetah Wild only went on to highlight the conservation efforts of the team in the Malilangwe Reserve in Zimbabwe, which is perhaps the most unique safari location of all. Singita Pamushana is the place to stay in this area complete with infinity pool with dramatic views, sleep out options and the chance to get involved in numerous conservation projects. Down here you really do feel as if you are in the middle of no where and that's a feeling that's actually getting harder and harder to achieve in Africa. Malilangwe has numerous conservation initiatives which are wonderful to be involved with as a client – there are also many others in Mana Pools and Hwange, and you will certainly leave with a much deeper insight into the problems conservation faces in the future.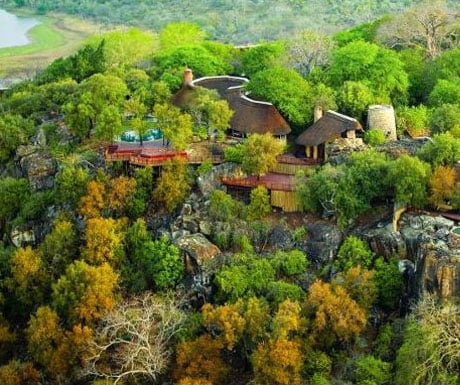 4. Value for money
With safari prices in other parts of Africa sky rocketing the fantastic value in Zimbabwe has to be highlighted. The safari industry there have had an incredibly hard time fighting miss-information and myths about safety, this is reflected in their prices which are unbeatable when it comes to luxury and quality of guiding and game viewing.
5. The Zimbabweans are passionate
A good safari is made by a good guide – in Zimbabwe there are plenty. Due to the hard time conservationists and guides in Zimbabwe have had it is only those with the upmost passion and commitment to the environment there who have continued to work in the industry. A passionate and knowledgeable guide will make your safari a life changing experience.
In short Zimbabwe is still the jewel of Africa – it is perfectly safe and offers a safari experience which is second to none, as well as fantastc value for money and the chance to game view in stunning areas which are not overcrowded with camps, but are full of wildlife.
Rose Hipwood is Managing Director of The Luxury Safari Company.
If you would like to be a guest blogger on A Luxury Travel Blog in order to raise your profile, please contact us.