By
Kim Goddard
on May 19, 2014 in
Attractions
,
Barbados
,
Caribbean
,
Cruises & Boat Travel
,
Food and Drink
,
Going Out
,
Leisure Travel
,
Regions
,
Restaurants
,
Speciality Travel
,
Travel Miscellany
From stunning beaches to world class restaurants, there are hundreds of great ways to enjoy your birthday in Barbados. This diverse and beautiful Caribbean island has an activity to suit anyone, from lovers to the outdoors to bon vivants hoping to taste the finest foods and wines of the Caribbean. If you're traveling to Barbados for your birthday, these five activities deserve a place on your to-do list. From ocean adventures to games of golf on the amazing Barbados coastline, try one of these five activities for a Caribbean birthday you'll never forget.
Sail, swim and snorkel
Barbados is famous for its stunning blue ocean, and there's no better way to enjoy it than aboard your own private yacht. A variety of yacht charter companies operate in Barbados, offering everything from exclusive cruises aboard five-star boats to quick, exciting snorkelling tours to tropical reefs and popular bays.
Searching for the ultimate tropical sailing experience? Step aboard the Silver Moon Catamaran and visit Barbados's most impressive beaches, beautiful bays, and finest snorkelling sites in private comfort. This amazing 47-foot catamaran offers smooth, relaxing sailing and a fantastic food and mixology menu for guests.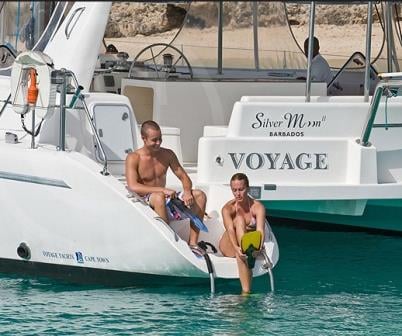 Relax on a stunning beach
Step onto pure white sand and dive into beautiful pearl blue water. The beaches of Barbados are some of the finest in the Caribbean, offering the perfect blend of light surf, amazingly clear water, and calming tropical weather.
From the island's famous surf beaches like Bathsheba and Accra to relaxing coastal retreats like Mullins Beach, Barbados is home to hundreds of fantastic beaches for visitors to enjoy.
Feel like an unforgettable birthday? Visit one of Barbados's many beachfront bars and restaurants for a sunset meal and enjoy the island's fantastic tropical weather, world-class food and incredible scenery at its very best.
Enjoy a round of golf
Year-round warm weather, beautiful scenery and fantastic courses make Barbados one of the best destinations in the Caribbean for golfers. Home to public clubs and private resorts alike, enjoying a game of golf is one of the best ways to spend your birthday in Barbados.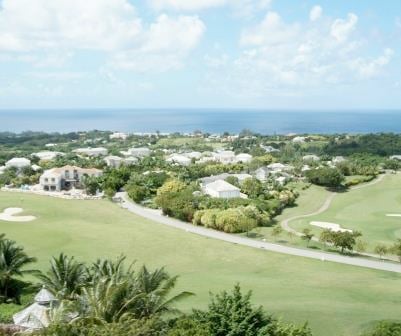 One for the more active holidaymaker, a round of golf is a challenging yet enjoyable birthday experience. Many of the island's courses overlook picturesque coastal views and some of Barbados' more affluent accommodation locations.
Visit St Nicholas Abbey
Learn more about the history of Barbados at St Nicholas Abbey, a beautiful colonial house built in 1658 by Colonel Benjamin Berringer. One of three Jacobean mansions in the Western Hemisphere, this stunning property has been preserved and is open to the public.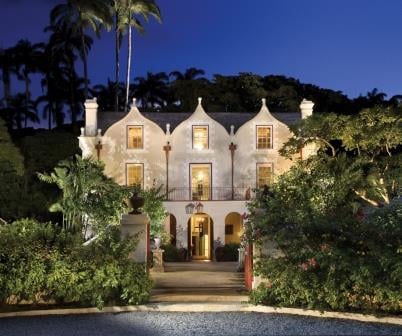 Admire beautiful antique furnishings and impressive architecture as you tour the house and steam mill. St Nicholas Abbey is also home to a local rum distillery that produces the famous St Nicholas Abbey Rum. Surrounded by dense tropical jungle, the property is regarded as one of the Seven Wonders of Barbados.
Dine with an incredible view
Finish your birthday with a fantastic meal and an incredible view. Open Monday to Saturday, The Cliff boasts a varied and impressive menu, a comprehensive wine list, and one of the best ocean views in Barbados.
Select from a wide variety of fantastic seafood and steak dishes or sample the seven-course tasting menu. Known for its excellent cocktails and fantastic selection of wine and spirits, The Cliff is the best restaurant for enjoying an unforgettable birthday in this island paradise.
Kim Goddard is Director of Sales at Royal Westmoreland.
If you would like to be a guest blogger on A Luxury Travel Blog in order to raise your profile, please contact us.