On my most recent trip to Italy, I found myself on the stunning shores of Lake Como. Often overshadowed by its large celebrity following (featured vacation getaway of George Clooney, Brad Pitt and more), Lake Como offers so much more than its high celebrity status. If you find yourself in this heavenly sanctuary, here are 5 things that I'd recommend you do to squeeze every drop of awesome from this one-of-a-kind destination.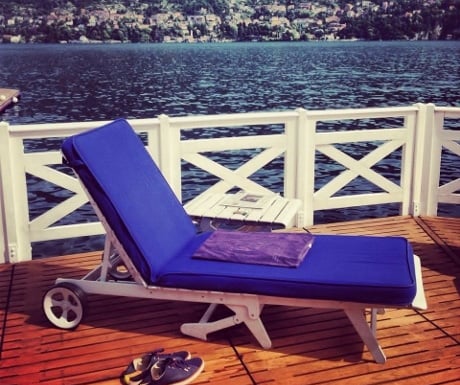 1. Stay at the Villa d'Este
I cannot emphasize how much I recommend staying at the Villa d'Este on Lake Como. Like a well-oiled machine, the hotel is perfectly run and incredibly staffed by some of Italy's finest. With unparalleled customer service and attentive staff, you feel like a VIP the moment you arrive. On top of that, the accommodations include big rooms with huge views! Each morning I woke up to magnificent views of the lake and enjoyed a peaceful walk through the manicured gardens. What more could you want from your Italian getaway?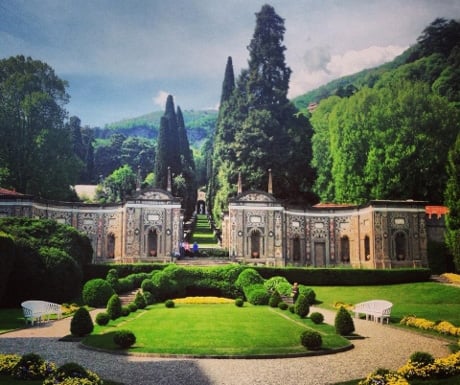 2. Cycle from Lake Como to Bellagio
Enjoy a short but scenic ride from Lake Como to the Bellagio. Follow the winding paths around the lake towards the picturesque village of Bellagio. Enjoy the perfectly paved roads and fresh smells as you cycle towards one of Italy's most beautiful attractions. Referred to as the "Pearl of the Lake", The Bellagio is the perfect place to soak up panoramic views of the lake. Characterized by ancient buildings, cobbled streets and friendly people, Bellagio is the quintessential olden town.
3. Enjoy pasta and Pellegrino
If you're like me, cycling can really boost your appetite, so what better way to satiate your palate than with any of Bellagio's world class restaurants. No one does pasta better than the Italians so seize the opportunity to enjoy it in its most authentic form. Enjoy an outstanding pasta dish and follow that with world-class Pellegrino and don't forget to savor some of the best olive oil in the world. Both your body and your mind will thank you.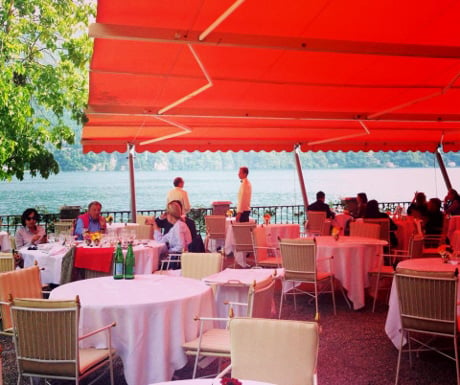 4. Become one with nature
There aren't many places that capture the perfect blend of architectural development and nature. With lush greenery peering out from between the chic and scattered landmarks, the lake captures vibes of old-world elegance. Get some much needed vitamin D and soak in the sun and the incomparable weather. Listen to the sounds of birds chirping and the soothing waters of the lake. This is what I call relaxing.
5. Treat your significant other to a romantic getaway
Few places are as romantic as Lake Como. Treat your significant other to world-class cuisine and sweeping views of the magnificent lake. Enjoy a day of sun bathing by one of Ital's epic attractions. Spend a quiet evening sipping world-class wines over a candle lit dinner. If this doesn't breathe some fire back into your romance, I don't know what will.
Located just a quick ride from Milan and the airport, hop in a car and enjoy the 45 minute ride of uninterrupted scenery. All I have left to say is: get yourself there! Travel. Live!
Andy Levine is the President/Founder of DuVine Cycling + Adventure Co.
If you would like to be a guest blogger on A Luxury Travel Blog in order to raise your profile, please contact us.