Travelling with children is often stressful and not the most relaxing start to that dream holiday you have been looking forward to, therefore, I have put together my three favourite airlines for families, from priority boarding and baby air miles to children only lounges and specially created menus from celebrity chefs.
Etihad Airways is the first airline to provide in-flight nanny's to keep your little ones entertained whilst you sit back and relax.  The 'Flying nanny' will liaise with parents and children to make flying a whole lot easier. Along with inflight entertainment, the nanny's will partake in activities with the little ones to include magic tricks, origami, sock puppets, quizzes and much more. They will also introduce children to the exciting collectable Etihad characters — Zoe the bee, Jamool the camel, Kundai the lion, and Boo the panda — who accompany them on their trip.
Etihad Airways employs an 'all female' fleet, all nannies are trained at England's prestigious nanny – training school, Norland College in Bath. Here they study child psychology, sociology and child development – it's safe to say, your children will be in good hands.
Emirates offer 'Sky Surfers' which is a 'frequent flier club' for children ages 2 – 16, kids have access to the same benefits as 'Sky rewards' (the adult frequent flyer programme) where miles can be collected, seats upgraded or exchanged for music, books, sporting and culture events and more. Many of my client's children travel as frequently as adults, I think this is a great reward for the children constantly 'in the air'.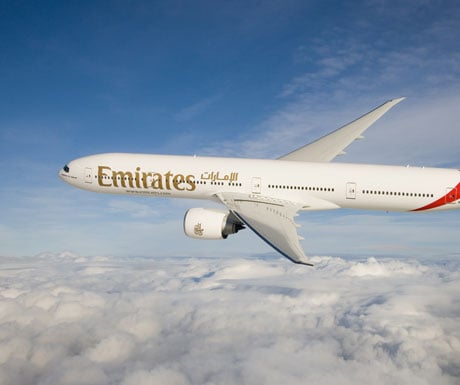 Emirates also has an on board entertainment system, children can choose from hundreds of channels, interactive games and my favourite, Disney classics. Along with 'ICE' emirates also provide a colourful goodie bag with soft cuddly toys, story books, colouring books and puzzles, child size headsets (essential) and all the daily childcare products such as wet wipes, bibs, teething rings etc.
Kids aged 2-11 also pay 50% of an adult fare and being a Sky Surfer is the coolest way to travel if you are a young child – you even get your own 'badge'.
Gulf Air offer 'Sky Nanny' along with the compulsory priority check in and forever essential items needed whilst travelling with youngsters, guests are privy to their very own nanny and it's free. The nannies are not one per child but will be there throughout the flight to ensure parents get that much needed break during a long flight and provide a watchful eye over the little ones.
All Gulf Air nannies are specially trained for inflight services, and help from embarkment to organising suitable dining times and dietary requirements, entertainment from colouring to game playing. Parents, sit back and put your feet up, this is your holiday, time to relax.
Holly McQueen is Sales Manager for Indigo Lodges.
If you would like to be a guest blogger on A Luxury Travel Blog in order to raise your profile, please contact us.