Sao Paulo has entered the international spotlight in recent months mainly due to the 2014 FIFA World Cup games hosted in the city. However, what many people do not know is that Sao Paulo is home to some of the most famous culinary extraordinaires and top choice restaurants in the world seeking to redefine how the world perceives Brazilian cuisine. As the commercial hub of Brazil and South America, Sao Paulo is a hotspot for culinary vision especially when it comes to authentic Brazilian plates. Below are 5 of my favorite restaurants for Brazilian and Brazilian-fusion dishes in Sao Paulo that you must try on your next visit.
D.O.M.
D.O.M. is, hands down, the best restaurant in Sao Paulo, and one of the best in the world (ranked #7). The world famous chef Alex Atala has brought to life a culinary vision of Brazilian contemporary cuisine using traditional Brazilian ingredients and a unique touch of Amazonian pizzazz. One of the restaurant's most exotic and outlandish plates includes two crispy Amazonian ants (as seen in the photo) served over slices of fresh pineapple. Visitors are able to make reservations far in advance, but if you show up without a reservation it isn't impossible to get a table. The wait may be about an hour, but you can enjoy appetizers and a caipirinha made with the finest cachaça at the bar area with a lovely view of the streets of Jardim Paulista.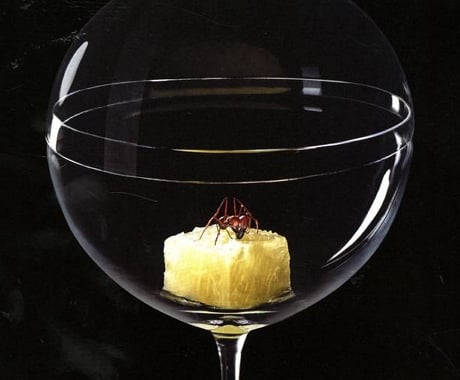 Mani
Ranked overall at #36 of the top 50 restaurants in the world, Mani specializes in manipulating the traditional flavors of Brazilian cuisine to create a well-received modern spinoff, which has earned Mani's chef Helena Rizzo the 2014 title of Vueve Clicquot World's Best Female Chef. Portions are small, but uniquely imaginative, with the signature dish being traditional baked maniocas (much like a cassava) prepared in a nontraditional fashion using the juice of the manioc, coconut milk, and white truffle oil. Mani is a high profile restaurant, so it is best to make your reservations in advance. If not, chances are your will be waiting about an hour and a half for a table. But the wait is not uncomfortable in the least due to the fact that there is a well-decorated lounge area (as see in the photo) where you can order drinks and appetizers while waiting for your table.
Restaurante Figueira Rubaiyat
This restaurant is truly a gem of Sao Paulo. Located in the upscale Jardins District, Restaurante Figueira Rubaiyat combines charming ambiance with exceptional cuisine. Serving a diverse menu of Brazilian steaks and barbecue accompanied by an extensive wine list, this restaurant has a reputation for providing exceptional service and an overall exquisite dining experience. The restaurant itself is constructed around a large, majestic fig tree, making guests feel as though they are dining in a tranquil courtyard, while still enjoying the comfort of dining indoors. A perfect restaurant option for a relaxing afternoon lunch or a romantic evening dinner, Restaurante Figueira Rubaiyat will set the standard for dining in Sao Paulo. Be sure to try their signature dish, the picanha, which is a tender cut of mouthwatering beef that is a popular dish in Brazilian cuisine.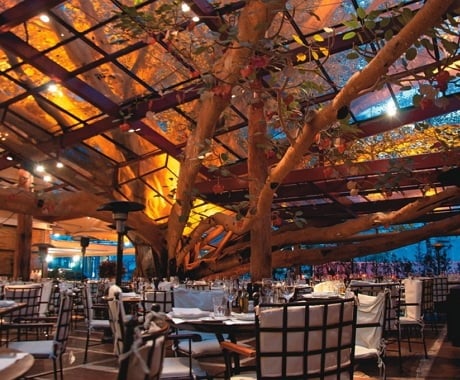 Mocotó
Named after a popular soup originating from the northeastern region of Brazil, Mocotó is the perfect spot in Sao Paulo to enjoy the flavors of Brazil's northeastern state of Pernambuco with a few culinary twists. The restaurant itself is located a little ways away from the usual bar and restaurant scene of the city, but it still remains a very popular spot, ranked #16 of the top 50 restaurants in Latin America. Serving traditional Brazilian dishes, Mocotó's signature dish is in fact their mocotó broth, which is made from the owner's original family recipe. Another favorite is the baiao-de-dois (as see in the photo), which is a bean, rice, cheese, and meat dish from the Brazilian state of Ceará. The restaurant opens at noon, but you should get there early, as there is usually a wait, but it definitely worth it.
Consulado Mineiro
Consulado Mineiro specializes in the distinct flavors of Minas Gerais, a state of Brazil located just north of Sao Paulo. The region is most famous for its locally made dishes, usually of pork or chicken, as well as cheese and cachaça, the liquor used to make the national cocktail of Brazil, the caipirinha. Consulado Mineiro serves large portions, which are best to share with a group of two or more. Located in close proximity to the Pinheiros District, the restaurant is a great place to kick back and enjoy a hearty meal for a decent price. Some favorites include the feijoada, fried cassava, and a cocktail made with any one of the 97 different cachaças.
These are just some of my favorites. If you have been to these restaurants or have your own recommendation for Brazilian cuisine in Sao Paulo, leave a comment in the comment section below!
Richard Leon is the General Manager at Peru For Less.
If you would like to be a guest blogger on A Luxury Travel Blog in order to raise your profile, please contact us.