5 things to do during Oktoberfest 2014
Oktoberfest is a 16 day festival held every year in Munich and they say it's the world's largest funfair. As over six million people attended last year, they're probably right. There are certainly many fun attractions and plenty of Bavaria's finest food available, but Oktoberfest is synonymous with beer – strong beer at that and all drank from one litre glasses.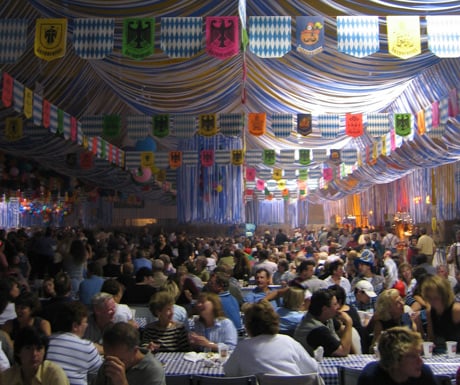 It all begins this year on Saturday September 20th when the festival is officially opened by the Mayor of Munich with the traditional tapping of the first keg. Once the barrel has been tapped, the beer tents will be open and visitors can partake in tasting Munich's finest beers. Apart from the beer, the main highlight of 'die Wiesn' as the locals call it, in reference to its location, is the Oktoberfest Costume and Riflemen's Parade which always takes place on the first Sunday of the festival. There are many other things to do though during Oktoberfest.
Visit Marienplatz
Built in the 12th century, this stunning square has been home to medieval markets and festivals for centuries, but now is a perfect place to meet and get a feel for Munich. Located in the heart of the city, Marienplatz is dominated by the Neues Rathaus or New Town Hall. Over 300 feet long, its iconic Gothic façade is festooned with hundreds of statues, turrets and arches. It also houses the famous Glockenspiel, a 100 year old carillon which chimes daily and where 32 life-sized figures re-enact historical Bavarian events. Don't miss the golden bird that chirps to end the show.
Grab a beer at Hofbräuhaus
If you want some time away from the bustling Oktoberfest festivities and fancy a drink in a traditional beer hall, then there's none more famous than Hofbräuhaus. Originally built in 1589 as an extension of the Hofbräu brewery, Hofbräuhaus can accommodate 1,000 drinkers in the heart of the building, called the taproom or 'Schwemme'. There's also a little oasis in the city in the form of a beer garden for over 450 people surrounded by the historic walls of the building with chestnut trees for shade. They serve delicious homemade food as well such as Obazda – a traditional Bavarian cheese spread with onions and bread and a fresh Brezn or Pretzel.
Tour Neuschwanstein Castle
If you could design a fairy tale castle on a hillside with breathtaking views down the valley, then it would look a lot like Neuschwanstein Castle. Located about 100kms southwest of Munich, the Romanesque style castle perched on a craggy hill top was built in the nineteenth century for Ludwig II of Bavaria. It is a spectacular building in an idyllic setting and is one of the most popular royal buildings in Europe. Called the castle of the fairy tale king, Neuschwanstein was the inspiration for the Sleeping Beauty Castle in Disneyland.
Rent a luxury car
There're plenty of places to visit in Munich including Viktualienmarkt, a daily farmer's market with a huge variety of fresh and regional food; the English Garden, Munich's largest park which is bigger than New York's Central Park; The German Museum, one of the oldest and largest science and technology museums in the world and the key symbol of Munich, The Catholic Cathedral of Our Blessed Lady which also offers breathtaking views from the tower. Rather than walking around the city getting sore feet, rent a premium car such as a Bentley Continental, a Rolls Royce Phantom or a Jaguar XJ and enjoy travelling in and around Munich in luxury.
Munich from the air
Munich is fascinating at ground level, but imagine what it's like from a bird's eye view? Helicopter tours of Munich, Bavaria and even the Alps are widely available, but, arguably an even more unique (and quieter) experience would be to see the area in a zeppelin.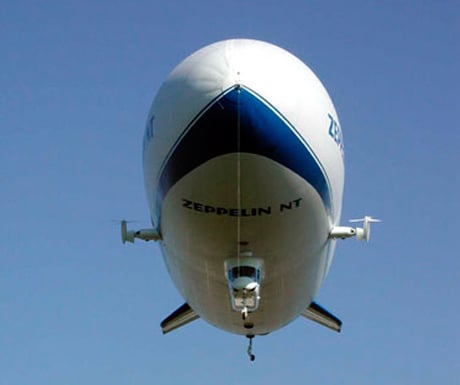 Friedrichshafen, three hours out of Munich is where the legendary Graf von Zeppelin once lived and built his airship factory. From here, zeppelin flights can be reserved that offer breathtaking scenery of Lake Bodensee situated between Austria,
Germany
and
Switzerland
.
Bruno Pires is Global Director at 360Experience.
If you would like to be a guest blogger on A Luxury Travel Blog in order to raise your profile, please contact us.
Did you enjoy this article?
Receive similar content direct to your inbox.