5 recommended superyacht honeymoon destinations
Set sail with the one you love and experience memories that will last forever on board your own luxury superyacht charter. Imagine watching the sun rise and fall over the glittering ocean, sipping chilled Champagne on the sun deck, indulging in a personal massage and dining beneath the stars, feeling the sway of the tide beneath you. A honeymoon charter aboard a superyacht can offer the ultimate when it comes to tender romance and divine destinations. If you and your betrothed are looking to truly get away and discover paradise on earth, take a glimpse at these gorgeous honeymoon destinations to melt your heart.
Anguilla
Those dreaming of a Caribbean island escape without the crowds, the casinos and the cruise ships can find a breath of fresh air in authentic Anguilla. Charming villas litter the coastline, coral waters lap gently against white washed sands and everywhere you turn there is a mellow vibe to greet you. Days glisten endlessly on the horizon, and you can spend your hours together indulging in ultimate pampering sessions, relaxing with a grilled lobster and champagne picnic in a secluded cove or feeling the thrill of wakeboarding or jet skiing around the coast. A moonlit walk on the sands and listening to the sweet Caribbean sounds with a cocktail in hand is the ideal romantic end to another perfect day in paradise.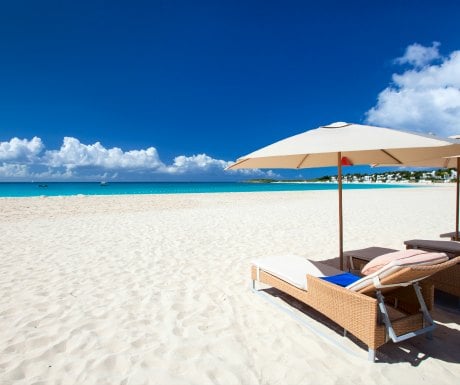 Exumas, Bahamas
Imagine walking hand in hand on silky white sands surrounded by tiffany blue waters backed by emerald green. Exumas in the beautiful Bahamas is a kaleidoscope of colors and a precious place to whisper sweet nothings beneath a flood of midnight stars. With world class resort accommodation, the chance to explore underwater caves, giggle at the local swimming pigs and hop on your superyacht adventure around the numerous cays and coves that grace this tropic of cancer gem, you will discover the true meaning of sheer delight.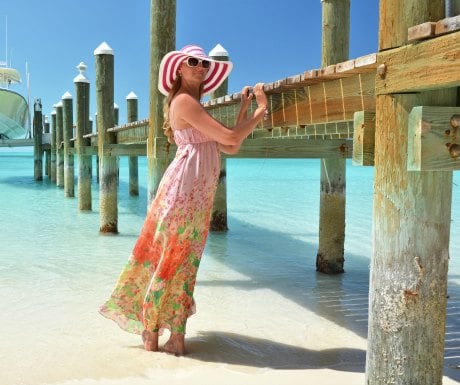 Turks & Caicos
Charter your luxury superyacht into the heart of the Turk and Caicos for a honeymoon to sweep you off your feet. Sophisticated cottages dot the waterfront offering seclusion for candlelight dining; royal spa resorts will leave you refreshed and ready for the stream of activities on offer should you feel adventurous. From helicopter tours to
scuba diving
, bright coral reefs to deserted beaches, the Turks and Caicos are more than a honeymoon destination; it is an unforgettable adventure beyond the fringes of perfection.
Aegean Islands
Myth, magic and the sound of the sirens is alive and well on the gorgeous white and blue Aegean Islands. Mediterranean inspired honeymoons can deliver all of your dreams and more, and this makes it a first-class superyacht destination for newlyweds.
Santorini
is a must see spot with its hidden turquoise and gold coves, its glistening white wash buildings and its volcanic rich sands. Healing hot springs, shady olive groves and ancient ruins pepper the island of Lesbos and are a short sail away on your luxury superyacht.
Mykonos
will ignite the romance all over again with its twinkling harbor nights, blushing sky and vivid shades of nightlife.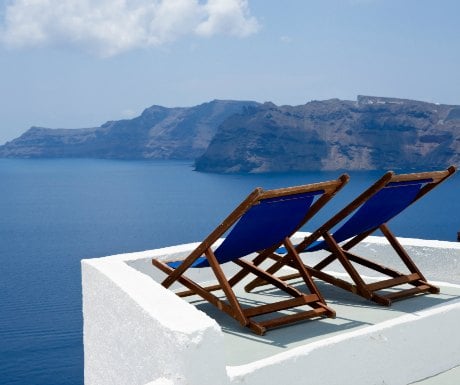 Lipari Islands
Laced in history, evoking the sweet senses of Sicily and with world class swimming spots, the Lipari Islands are a decadent choice for a fabulous honeymoon destination on your superyacht charter. Dramatic carved cliffs, midnight blue waters and local dishes to tempt and delight will ensure romance on these lavish isles. Sink down into a soft, mineral rich mud bath, snorkel the rich rocky corals and sit beneath the shade of staggering volcanoes for a beautiful stay in the Aeolian Islands.
Carl Sputh is the Captain of MYStarfire.
If you would like to be a guest blogger on A Luxury Travel Blog in order to raise your profile, please contact us.
Did you enjoy this article?
Receive similar content direct to your inbox.