By
Matthew Coe
on Dec 10, 2014 in
Africa
,
Arizona
,
California
,
Ecuador
,
Florida
,
Leisure Travel
,
North America
,
Regions
,
South Africa
,
South America
,
Speciality Travel
,
USA
The world is filled with a staggering amount of natural beauty, taking the form of unique rock formations or expansive forests which are home to some of the rarest animals. It is important to protect these places, to ensure that they remain undisturbed and stand the test of time. Of all the national parks out there, here are my favourite five:
Kruger
South Africa is renowned for its remarkable landscapes, filled with a plethora of flora and fauna which promises to bewitch natives and tourists alike. As one of the largest game reserves in Africa, Kruger National Park covers an area of 19,633 square kilometres and is home to some of the world's rarest and most incredible animals, such as the lion, rhino, elephant and cheetah. Over the years South Africa's tourism industry has taken off, with many people booking safari holidays to witness the amazing wildlife. The rugged landscape of Kruger National Park ensures that visitors will go away with a camera stocked with countless unforgettable photographs.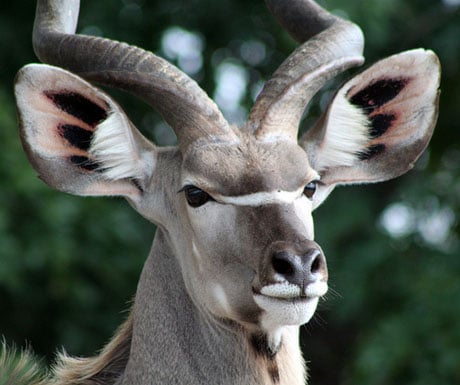 Yosemite
Yosemite National Park spans over 3,080 square kilometres, and is filled with spectacular cliffs, waterfalls and forestry. Over 3.7 million people visit Yosemite every year, with many choosing to spend their time in Yosemite Valley. Home to sights such as the Half Dome, Yosemite Valley is an area bursting with natural beauty, as well as a rich history which visitors will surely enjoy learning about. Nowadays the adventurous choose to go hiking in Yosemite, or even rock climbing; its beautiful scenery makes it the ideal place to combine sport with beauty.
Galapagos
The Galapagos National Park is a relatively new national park and World Heritage Site, having been established in 1959. Consisting of an archipelago of small islands, visits to the Galapagos National Park have been restricted, due to the area's fragile ecosystem. The Galapagos Islands are home to an array of incredible wildlife, such as giant tortoises, sea lions and birds of prey, not to mention volcanoes which visitors are able to hike across. Although the Galapagos Islands are a somewhat exclusive location that can cost a pretty penny, they are well worth travelling to.
Grand Canyon
The Grand Canyon is an icon of the US and is the 15th oldest national park in the country. Its history dates back to 1919 when it first became a national park, but is said to be thousands of years old. There are many ways to take in the Grand Canyon, whether it is on foot or on a helicopter ride. No matter what angle it is viewed at, the Canyon never falters to amaze those who look upon it.
Activities such as hiking and rafting are commonly enjoyed at the Grand Canyon, as well as camping in one of the established campgrounds. The Grand Canyon Skywalk is also a popular way to view the Canyon – the transparent bridge juts out over the Canyon, providing a once in a lifetime view.
Everglades
The Everglades is an extraordinary location, and is the largest subtropical area in the United States, where a whole host of interesting wildlife resides. It was first declared a national park in 1947, to help maintain the area's fragile ecosystem. The Everglades is home to 36 endangered species of animal, including the American crocodile and Florida panther. Visitors of the national park can explore it on foot or on an airboat tour.
Matthew Coe is Online Marketing Manager for Wanderforth.
If you would like to be a guest blogger on A Luxury Travel Blog in order to raise your profile, please contact us.