5 myths of executive jet charters
The idea of flying on a
private jet
charter sounds far-fetched to many people. Many believe it is an option that is only accessible to extremely wealthy individuals or large corporations. In reality, though, that is not entirely accurate. Here are five widely held myths about private aviation, some of which might surprise you.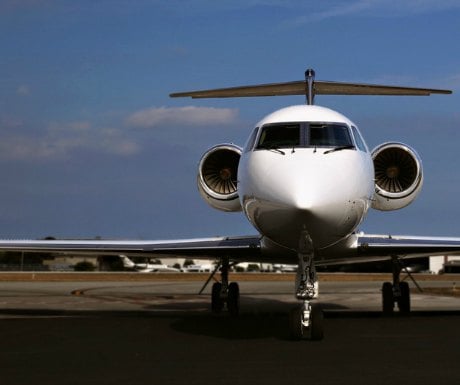 1. Private jets are only for the elaborate escapades of the rich, famous or royalty
Actually, a majority of private jet charters are for business use. Private jet charters allow greater flexibility when traveling for business and provide service to hundreds of airports that commercial airlines do not have access to. This places employees on the ground closer to where they need to be. As a result, this generates savings in ground transportation and quite often in accommodation fees as well. It also enables employees to bypass agonizing long airport lines, economizing businesses and its employees in terms of time, stress, and money.
2. All airports are the same
Commercial airports require long lines and extensive security measures for a much larger group of people. This process is time consuming and cumbersome for travelers. Smaller regional airports, on the other hand, serve smaller groups of people throughout the day, are located more conveniently throughout the country, and provide more central access to smaller locales where you conduct business.
By the numbers, though, there are
approximately 450 large commercial airports in 50 U.S. states
. That leaves a lot of territory not served by commercial airliners. By contrast, there are more than
3,000 general aviation facilities
throughout the U.S. available for private jet traffic.
3. Private jet charter pricing is confusing
Private jet charter pricing is transparent and easy to understand. In fact, it is just as easy, if not easier, than booking an airline ticket on a commercial flight. The underlying types of costs on a private jet charter flight are the same – such as aircraft cost per hour, crew salaries, passenger taxes, and airport landing fees.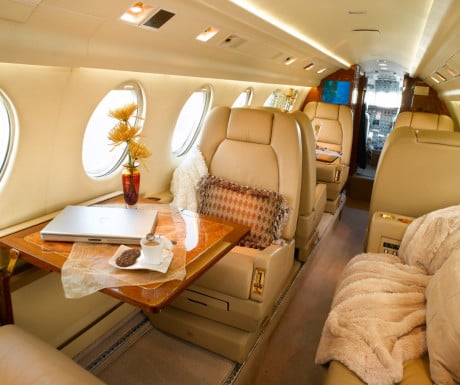 Businesses or individuals chartering jets know the total cost upfront, unlike some commercial airlines that may charge disguised fees for checked bags, overweight bags, carry-on bags, set preference fees, ticket exchange fees, blanket fees, in-flight food fees, and more.
4. Private jet charter flying isn't as safe as commercial flights
Private aviation is regulated by stringent FAA safety standards, just as commercial flying is. In practice, FAA regulations and inspections, which include regularly scheduled inspections and surprise inspections, carefully monitor the operation of private jet charters. Not only does the FAA tabulate safety inspection scores, but outside inspection firms, such as Wyvern, do too. These private chartered flights scores include everything from plane maintenance to pilot training, to pilot flight experience and procedures for flying.
5. Private jet travel is too expensive
Cost is the bottom line concern of most businesses. The costs of executive private jet charters are comparable, in many instances, to first class flight tickets per person with the benefit of the time saving process of leaving on your timetable with the ability to drive almost right up to the jet for boarding, rather than going through prolonged security checkpoints at the airport.
Private planes can generally fly directly to the location where you need to conduct business. This saves time and money for employees as car rentals can often be bypassed. More importantly, though, your team can continue working, in private, throughout the flight on private jets, something that's simply impossible to do on commercial airlines. This makes the travel time itself productive. Empty legs flights, which are return "legs" of flights where passengers only chartered a one-way passage, are another way to save money on a executive jet charter. Now that these myths have been debunked, it's time to explore the many reasons why private jet charters may be the perfect solution for your business travel needs.
Oscar Arce is the CEO of Presidential Private Jet Vacations.
If you would like to be a guest blogger on A Luxury Travel Blog in order to raise your profile, please contact us.
Did you enjoy this article?
Receive similar content direct to your inbox.