The sun has disappeared behind the horizon and with it the oppressive heat that during the day dominates the Tatacoa Desert in Colombia. Take out chairs and wait for the spectacle to unfold. Because of the location's proximity to the equator and the desert's dryness, the air is almost free of dust particles. As a result the Tatacoa Desert is a perfect place to observe millions of stars that appear right after a magical sunset.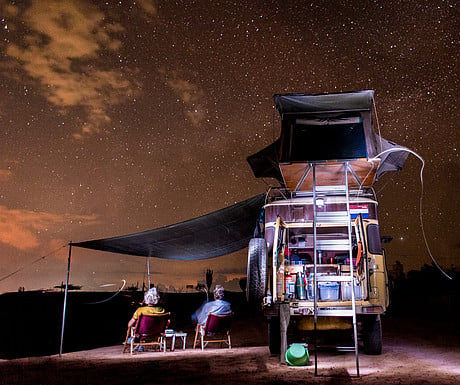 Thank you to Coen Wubbels of Landcruising Adventure for the photograph.
If you have a really special photograph you would like to share with  A Luxury Travel Blog's readers, please contact us.