10 reasons to visit Malta in 2015
Malta is a southern European destination quite unlike any other. Comprising an archipelago of seven islands out in the Mediterranean Sea, it has so much to offer for a luxury break.  The following are 10 good reasons why Malta is such a welcoming luxury holiday destination during 2015, whether as a family group, as a couple or single traveller:
Culture and heritage
The history of Malta goes back some 7,000 years and can be seen in the beautiful buildings, including that 16th century masterpiece the Grandmasters' Palace, now used as the parliament building and the National Museum of Fine Arts which dates from around 1570 offering art from the early Renaissance up to the present day.
See the stars in Malta
In recent times, Malta has become what is dubbed by the London Times "the Mediterranean's mini-Hollywood."  TV series and films are being made there on a regular basis, including Hollywood blockbusters and even sitcoms and soaps such as Coronation Street.  It is quite possible to bump into the stars while on holiday in Malta.
Health and wellness
Those wishing for a luxurious spa holiday and the opportunity to relax and revive from the stress of daily life can choose from around forty health and spa outlets throughout Malta.  With the wonderful Mediterranean climate, relaxing on the beach or exploring the area offers both wonderful relaxation and healthy exercise, with a touch of sheer comfort.
Family holidays
With a climate offering the best in outdoor living, wonderful beaches and a safe environment, there is fun for the whole family.  Luxurious hotels and resorts offer the best in accommodation to suit the whole family with entertainment and childcare options.  Adventurous historic tours offer children the opportunity to experience realistic re-enactments of scenes from the past, with knights in shining armour, noblemen and ladies, as well as a plethora of theme parks, beaches and other fun activities to suit all ages.
The cuisine
The Maltese cuisine is a blend emanating from several civilisations who have occupied the islands over the years.  This gives an original taste to the fish and meat dishes served in the many speciality restaurants dotted all over the islands.  Savour the local dishes, but also enjoy a range of international food during your stay while quaffing the best wines.
Nightlife and entertainment
There is always something going on in Malta including many cultural events, such as the various music and cultural festivals held during the year.  When one of these is not ongoing, there are many great clubs, wonderful restaurants and wine bars as well as casinos, cinemas and theatres offering a range of fun entertainment.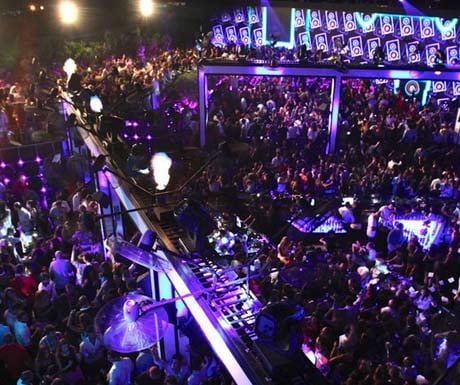 Shop until you drop
Malta is a great location for those shopaholics, looking for something different to take home.  The various cities offer great shops selling the best in luxurious, high-end fashion clothing, local souvenirs, arts and crafts.
Sports activities
Malta offers plenty in the way of sports activities including excellent golf courses, swimming pools, tennis and squash courts, horse riding and a full range of water sports to choose from, including
scuba diving
, windsurfing, sailing and water skiing.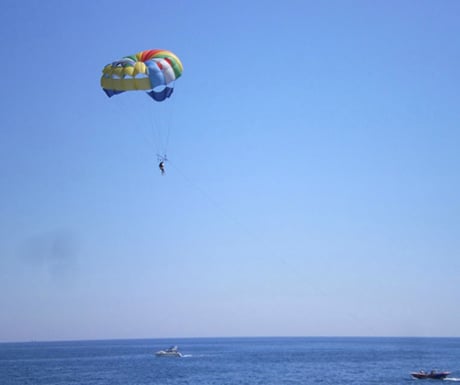 Adventures in nature
With all that gorgeous sunshine, there is so much to explore on the Maltese islands.  Enjoy visiting historic sites, including castles, palaces and chapels
,
or simply enjoy the wonderful variety of plants and wild flowers. Experience a little rock climbing or mountain biking along the way.
Sea excursions
For those preferring to get out on the water, some wonderful boat cruises are available.  Charter a luxury yacht and relax on deck, watching the passing scenery, or dabble with a little sea fishing. Whatever you choose, life on the water is great in Malta. With Valletta as the upcoming Capital of Culture in 2018, Malta is a country on the up and all the investment that is coming from this, along with the stunning natural attractions the country has, makes it an irresistible option for a visit in 2015. With such diversity packed into such a small area, it's hard to find a more attractive holiday option this year.
Christos Hajipapas is Head of Business Development & Strategy at Cyplon Holidays.
If you would like to be a guest blogger on A Luxury Travel Blog in order to raise your profile, please contact us.
Did you enjoy this article?
Receive similar content direct to your inbox.