There are many photo book printing services out there. Competition is quite fierce and buyers are often led by price. But don't forget the old adage of 'you get what you pay for' and you'll quickly avoid the cheapest, with the realisation that, to cut costs, there must be some compromise on quality.
Step aside MILK Photo Books. MILK have joined forces with Moleskine to allow you to create and print your own photo book with genuine Moleskine materials, and we decided to put it to the test with some pictures from our travels in South Africa. Choosing the style and look that you're after is easy, thanks to a free iPad app that does all the work for you. You simply select the style of book that you're after, the pictures you'd like to use and how you'd like them arranged, and then place your order.
Our book arrived a week or so later, elegantly wrapped in a presentation box that immediately gives you a sense that you're opening a quality product. The book itself has rounded corners and a simple elastic closure, plus a cover photograph and wording of your own choosing.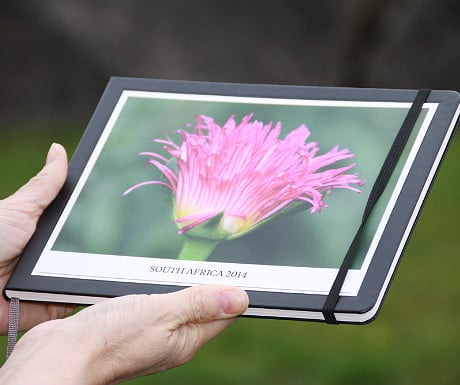 Inside, the ivory-coloured Moleskine paper has been carefully bound with centre-stitched open-flat binding. I could have added text to the pictures I'd selected but chose not to, preferring instead to opt for images that filled most of each page.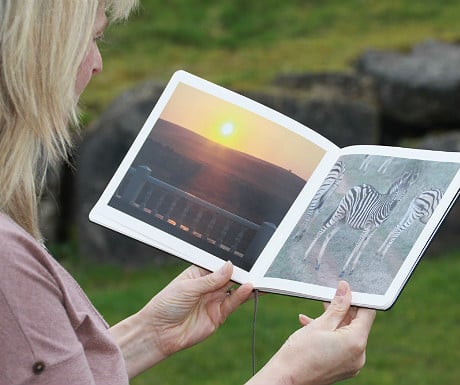 Through the iPad app, I could also choose multiple images per page, in a variety of different configurations, so I opted to do this on the odd occasion within the book, such as with these shots of a lion at Shamwari Game Reserve.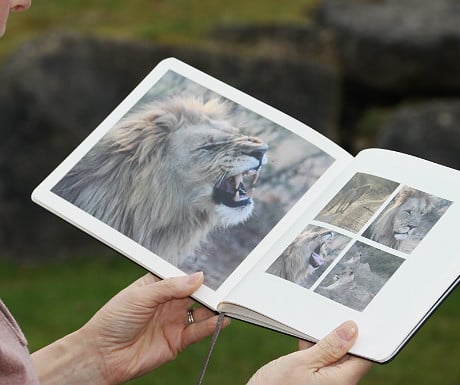 These MOLESKINE+MILK photo books lend themselves perfectly to travel and are the ideal way to create a wonderful keepsake from a special trip. Of course, you can personalise them with photos of family as well as the sights you see, as I did here with pictures of our children having fun in the sea at Camp's Bay near Cape Town.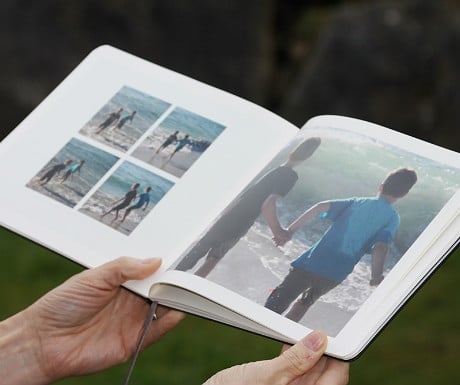 There's something special about having a tangible book like this, as opposed to just swiping through a gallery on your iPad. And there's a multitude of possibilities – you could create a book of your very best pictures from a number of different trips, add much more text than I have done, focus on a particular theme (portraits of people you encounter in your travels, for instance), introduce much more personalisation, and so on. The opportunities are really endless, but it's by doing it with MILK+MOLESKINE that a good quality finish is assured.
Disclosure: This post is sponsored by MILK Tailor Made Photo Books Ltd.