La Rioja is Spain´s second-smallest Autonomous Community (after the Canary Islands). Despite this, the tiny province located in northern Spain is recognized worldwide thanks to its incredible wines. It is important to know that the Rioja wine-producing region does not consist solely of the region of La Rioja. It spreads itself through Rioja as well as part of Navarre (the region in which the famous San Fermin festival takes place every 7th July in Pamplona) and the Spanish Basque country (Alava). Riojan cuisine is very rich and has a high reputation throughout Spain. Both Navarre and Rioja are amongst the best vegetable producers in Spain. The Pimientos del Piquillo from Rioja (delicious and sweet red peppers) have gained a well-deserved reputation, and the same goes for the asparagus from Navarre.
Local Riojan gastronomy has always been of high quality. However, it has only been in recent years that it has gained recognition (as in many other parts of Spain) thanks to young local chefs developing more modern versions of traditional dishes. If you happen to find yourself in Rioja, you will want to try at least one of these fantastic restaurants:
Ignacio Echapestre is the chef behind this local restaurant. His brother acts as sommelier. Venta Moncalvillo was awarded with one Michelin star back in 2010. Ignacio was named the best chef of Rioja in 2006 and the restaurant itself holds many awards, including the prestigious Best of Wine Tourism (awarded in 2014). I recommend you try the Gastronomic Menu. Venta Moncalvillo is located 20 minutes south of Logroño.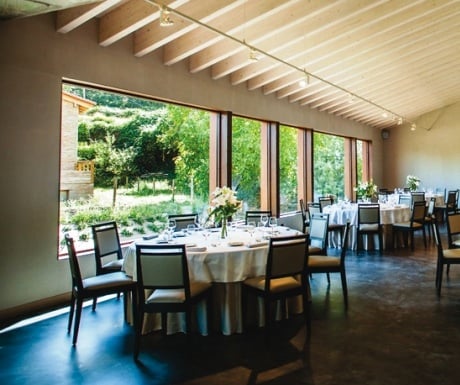 Located in Ezcaray, a mountain village in the south of Rioja, Echaurren is probably the best known restaurant in Rioja. Five generations have witnessed the evolution of Echaurren. It was the first restaurant to be awarded a Michelin star in Rioja. Today, they proudly hold two. Echaurren has a gastro bar, a traditional bistro restaurant and the El Portal restaurant, which offers the best of its gastronomy.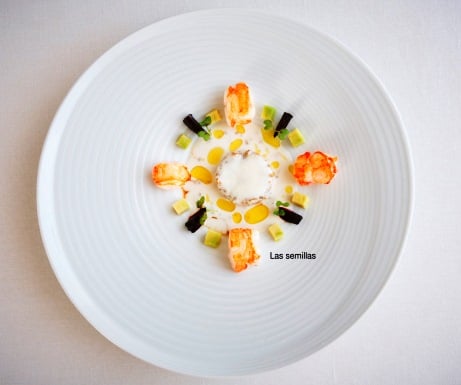 Hector Oribe
This could probably be one of the best restaurants to enjoy local food in Rioja. Hector Oribe opened his restaurant in 2000 in the small village of Paganos. Hector has worked in some of the most prestigious restaurants in the Basque country and has created, in this restaurant near Laguardia, the perfect venue to illustrate what modern Riojan food is all about. After an extraordinary meal, you can take a fantastic walk from Paganos to Laguardia amongst the vineyards and enjoy the views of the surrounding mountains.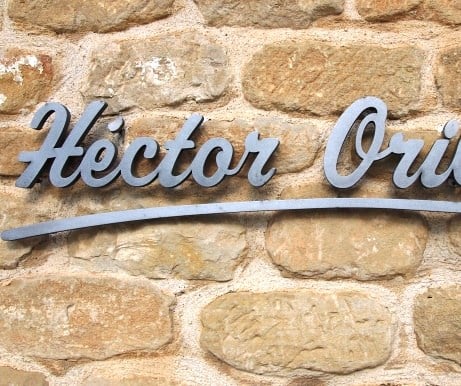 This Michelin-starred restaurant is located at the five star hotel of Marques de Riscal. The brand, originally a wine producer, has expanded its business and currently offers top quality tourism services. Its hotel, spa, restaurant and wineries are all located next to each other and form a compelling tourism proposition. Chef Francis Paniego has shaped the menu to accentuate the influence of local products and wine, like the red wine caviar for instance.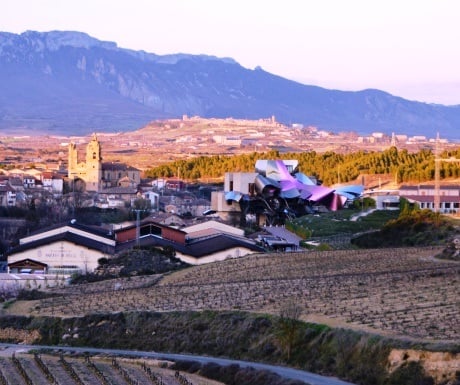 This restaurant is a fantastic venue located in Casalarreina, a small village near Haro (Rioja's wine capital). The building used to be an old winery, hence its name in Spanish, and its ancient cellars can be visited with an appointment. It has a fantastic 1000 square meters garden and five dining halls with different environments.
Any one of these fantastic restaurants offers an experience to the demanding traveler. Rioja has always been a region for travelers. The Camino de Santiago or Way of Saint James has brought pilgrims from all over Europe to this region for centuries. Logroño and Santo Domingo de la Calzada are the two main landmarks of El Camino in Rioja.
The Way of Saint James has always been associated with the exchange of knowledge and ideas, and this is something which can also apply to gastronomy. The restaurants we have mentioned in this post are good examples of the merge between traditional and modern culinary techniques and practices. However, they all make sure to stay true to the best that this land has to offer. Of course, its wines are a main focus and the wine lists of all five restaurants offer excellent local wines. Vegetables (peppers, onions, artichokes and asparagus) and beans can be found in many of the starters of these restaurants. Fantastic stews, lamb and fish (with a notable Basque influence) are present in the most common main dishes.
Sometimes, the simplest local dish patatas a la riojana (Riojan potato stew) surprises the most exquisite palate. Like in the Disney movie Ratatouille, simplicity is sometimes the best answer.
Luis Lechuga is Managing Director at Winetourismspain.
If you would like to be a guest blogger on A Luxury Travel Blog in order to raise your profile, please contact us.