The photographer pre-visualised this half under/half over image before arriving in French Polynesia. Having travelled there before he was captivated by the crystal clear waters and teeming sea life of the area but wanted to include a human element in the shot. His idea was simple, to showcase the growing sport of stand-up paddleboarding amongst the amazing waters and scenery of Tahiti. The black tipped reef sharks seen in this picture are not dangerous and glide effortlessly through the water as visitors swim, snorkel and paddleboard amongst them.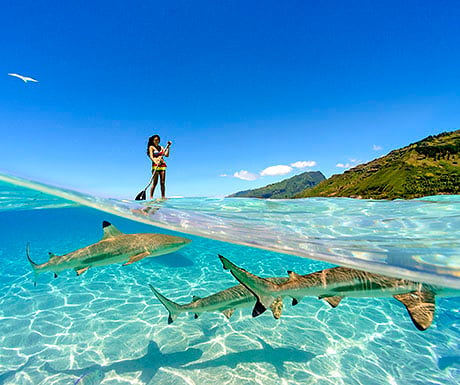 Thank you to Chris McLennan of Chris McLennan Photography for permission to reproduce the image.
If you have a really special photograph you would like to share with  A Luxury Travel Blog's readers, please contact us.