South Tyrol is fast becoming one of Europe's most interesting and luxurious destinations. Home to incredible cuisine, stunning landscapes, a unique fusion of cultures and an impressive wine scene, we're wondering why everyone hasn't been already. Just to ensure it stays at the forefront of your mind this summer, here are four reasons why you should go.
It's the foodie capital of Italy
Italy and food; they're synonymous with each other, the land of pizza and pasta having moved into the realm of the gourmet and refined over the decades. Some of the best dishes we've ever eaten have been lovingly served in this vibrant country, but nothing we've had has been quite as unique, or quite as delicious as the flavours of South Tyrol. A hotbed for foraging and the implementation of fresh, local ingredients by chefs of undeniable passion and creative flair, you may be interested to know that this small (but mighty) destination boasts a whopping 22 Michelin stars across 19 restaurants. Foodie or not, your taste buds deserve some time in South Tyrol.
It's the home of some of the world's best wines
Continuing with the gourmet theme, we couldn't forget to mention the delightful proliferation of world-class vineyards in South Tyrol. There are so many unmissable offerings; you'll need to dedicate a day or two to the exploration (and tastings) of some of the best. With evidence suggesting the people of this region have been winemaking since the time of the Romans, they've had enough time to hone their skills. Journey down the "Wine road" along the valley of the River Adige and pay a visit to any of the 150 plus wineries that South Tyrol lays claim to. You can cycle, walk or have a driver take you between vineyards (the latter may be advisable after the 10th wine tasting of the day). The wines made from the grapes Gewürztraminer, Schiava/Vernatsch and Lagrein, which area indigenous to the area, are the ones to look out for.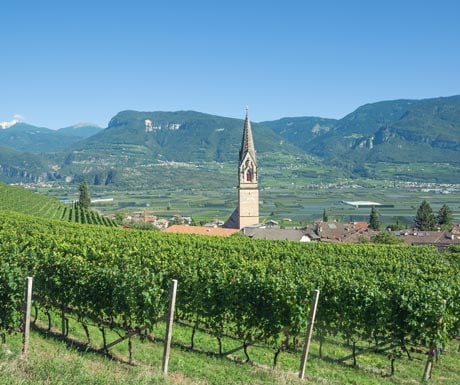 The landscapes are simply astounding
A trip to South Tyrol is never just about gorging on food and wine. It's one of the best places in Europe for a bit of outdoor adventure, boasting the Dolomite Mountains, scenic walking and cycling trails, alpine forests and rolling hills. Invigorating hike, adrenaline inducing ski or leisurely cycle; whichever way you choose to absorb South Tyrol's scenery, you're sure to be blown away. The different times of year offer perfect conditions for an array of activities, which brings us on to our next point…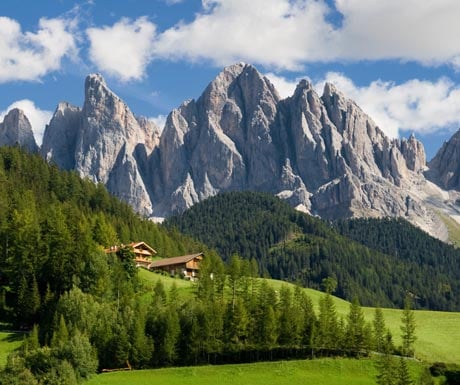 It's a year-round destination
That's right. South Tyrol leaves its visitors enamoured all year round. In winter travellers enjoy the abundance of luxury mountainside lodges whose unique spa treatments relax those who have been out on the slopes all day, heli-skiing and taking in views of the Dolomites. Then comes spring, when foodies delight at the countryside coming to life and head out to forage with Michelin starred chefs before returning to the kitchen to create their own masterpieces. Summer sees long, balmy days descend upon South Tyrol, providing plenty of daylight hours in which to discover the beauty and flavours of the area's vineyards. Even autumn has its own charms and a unique atmosphere. The fall colours of the countryside are a photographer's dream whilst the fruit pickers come out in force.
Tom Marchant is Co-founder of Black Tomato.
If you would like to be a guest blogger on A Luxury Travel Blog in order to raise your profile, please contact us.