Aspen and Snowmass are a big hit with travellers and holiday-makers in the winter months. The top class ski-resorts and beautiful slopes are an adrenaline seeker's dream whilst the surrounding scenery and the majestic mountains are utterly inspiring. That being said, few fully understand the nature of the year-round appeal that both Aspen and Snowmass offer. It's just as easy to get the blood pumping in the summer sun as it is in the winter winds; you just need to know where to look…
White water rafting                                 
Plenty of local companies offer rafting adventures in the many rivers of Colorado, but only a select few offer rapid excursions down the choppy 'Roaring Fork River'. Known as 'Thunder River' by Ute Indians because of the deafening crash of the waves, this eight-mile rafting experience boasts class III rapids that will test the nerves and skill of even the most veteran of rafters. If you're a beginner, however, don't be put off, as the enjoyable chaos is punctuated by periods of tranquillity where you'll have time to take in the wildlife and the beauty of nature as you drift through the watery veins of Colorado.
Dog sledding
Krabloonik Dog Sledding, located in Snowmass Village, offers thrill seekers the opportunity to journey through the rugged backcountry of Snowmass pulled by 10 Alaskan Huskies that have been bred specifically for the purpose of this run. This is one of the most natural and unadulterated adrenaline rushes you can experience in Snowmass, and you're sure to be amazed by the speed that each husky can reach (close to the 30mph mark). Come sun or snow, this is an experience that you will remember for years to come. Once you've had time to catch your breath and settle down after the tour, you can always pop upstairs to the Krabloonik restaurant to sample some game and fresh fish whilst taking in the splendour of the mountain views all around.
Paragliding
Ideal for both warm summer mornings and brisk winter afternoons, paragliding is a way to quicken the pulse and get a birds-eye perspective of Aspen and Snowmass' natural beauty. Aspen Paragliding offers instruction and lessons, as well as tandem flights where an experienced pilot will ensure your safety and comfort as you try to comprehend what it feels like to soar above the mountains and villages below you. Your average paragliding experience last around two hours and can take you to heights of over 3000ft; for some perspective, that's almost the equivalent of three empire state buildings…
Cat skiing
The bustle of the busy ski slopes, though exciting and energetic, can sap the energy quickly; especially when half your time is spent trekking back up to the top of the runs. There's no such break in between the thrills if you chose to go 'cat skiing' however. A state-of-the-art snowcat vehicle will be your transportation up to the fresh, unspoilt slopes of Aspen Mountain. It's the way forward if you want to have run after electrifying run on the crispest powders of the 'white wave'. Groups are supplied with expert guides and drivers who, after years of hitting the slopes, will be able to take you to lesser-known locations that boast some of the freshest powder the mountain has to offer. Average groups get in around 10-15 runs, though an accomplished and experienced group could certainly fit in more. Passionate skiers and snowboarders will appreciate the rhythm and flow that cat skiing provides on the snow.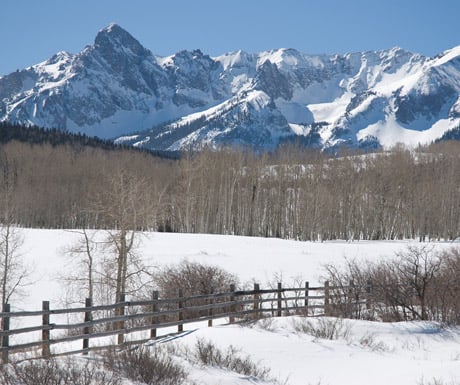 Tom Marchant is Co-founder of Black Tomato.
If you would like to be a guest blogger on A Luxury Travel Blog in order to raise your profile, please contact us.