By
Paul Johnson
on Jul 29, 2015 in
Accommodation
,
Asia
,
Cruises & Boat Travel
,
Family Travel
,
Hotels
,
Leisure Travel
,
Regions
,
Resorts
,
Speciality Travel
,
Thailand
The island of Koh Samui, located in the Gulf of Thailand, is known as a luxury beach hideaway destination in which to relax and rejuvenate. Only an hour's flight from its capital city, Bangkok, and with direct international or connecting flights from key gateway cities, it is convenient to visit this tropical island from anywhere in the world.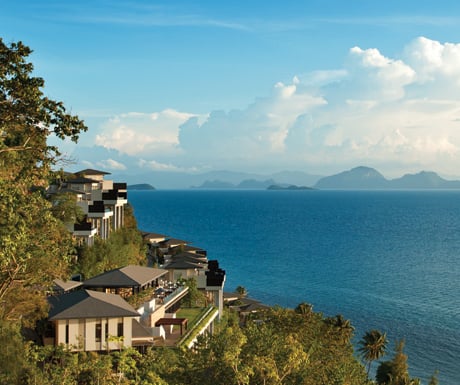 While you are planning a holiday trip to take your family with kids to this beautiful island, Conrad Koh Samui Residences, the residential wing of Conrad Koh Samui Resort & Spa, is one of ideal choices. These deluxe accommodations offer two-and-three-bedroom villas (297 – 766 sqm), setting over two levels with private 12m – 20m infinity pool. The residence's upper floor feature grass lawn with seating area from which to view the sprawling seascape below, a living room with comprehensive entertainment system, a full-sized dining table and kitchenette for stylish gatherings.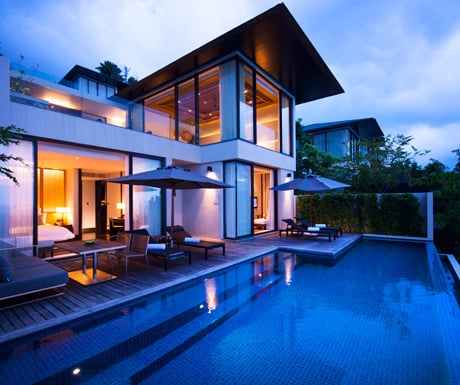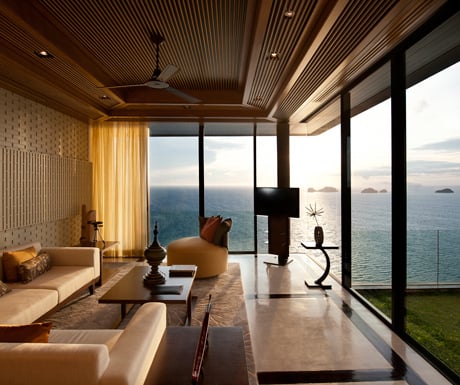 Parents' master bedroom and kids' bedroom suites with en suite bathroom are located on the lower floor, all open directly to the pool terrace facing to the ocean. With an absolute classic in-resort residence design, these villas are positioned to provide a premium experience for families or a group of friends seeking a place under-one-roof to share good time spent together for a week or even a longer stay experience.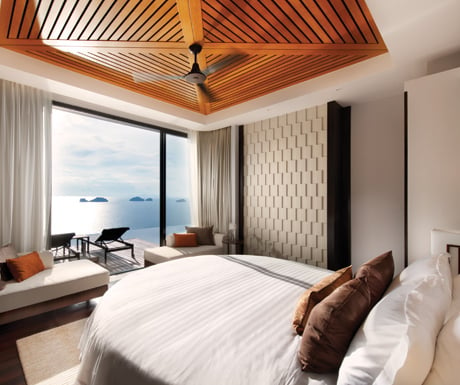 Perched on the scenic hill of Koh Samui's south-western coast, the residences are overlooking azure reefs of Aow Thai beach where you can also enjoy a panoramic ocean view of the fabled five-islands and beautiful sunsets, from your residences or anywhere in this resort.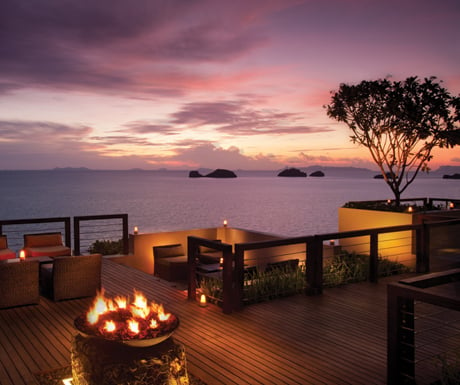 While staying at Conrad, your kids can enjoy fun games and kid's programs at the complimentary Turtle Club. In addition, there is a variety of entertainments and some complimentary activities offered and available such as spa workshops at Conrad Spa, fitness and wellness programs which include Thai Boxing class, Tai Chi and Pilates at the resort's ocean deck, a luxury daily boat trips to nearby islands; Koh Matsum and Koh Taen for snorkelling and beach picnic experience, beach volleyball, kayaking and other monthly beachside activities, just to name a few.
Disclosure: This post is sponsored by Conrad Koh Samui Residences.