By
Paul Johnson
on Nov 08, 2015 in
Alabama
,
Argentina
,
Asia
,
Attractions
,
Australia
,
Going Out
,
Louisiana
,
North America
,
Oceania
,
Regions
,
South America
,
South Korea
,
Tennessee
,
USA
There are literally hundreds of UNESCO World Heritage Sites spread across all five continents with more being designated ever year. Each site offers a unique and fascinating experience to discover more about our history, culture and biodiversity. Every traveller has different interests, Battered Suitcase specialises in personalised itineraries, tailoring tours and holidays to suit the individual; there are no large groups. Local tour guides and smaller boutique, privately run hotels are sourced so that independent travellers benefit from their wealth of knowledge. I have selected five tours which don't compromise on luxury yet provide the chance to immerse in a passion for culture.
Cultural and natural heritage tours of Argentina
Argentina is a vast and varied country with diverse terrains and different climates from one end to the other. Both the Cultural and Heritage 14-day tours start and end in Buenos Aires and include a visit to Iguazu with its 'must see' dramatic waterfalls and San Antonio de Areco, one of the country's oldest towns, but that's where the similarities end. The Cultural Heritage Tour has been designed for travellers who wish to discover more about the country's native and Jesuit legacy taking in a ranch in the Pampas and San Ignacio before moving north to Cordoba. In contrast the Natural Heritage Tour includes a boat trip over to Colonia del Sacremento in Uruguay, a few days on the coast at Puerto Madryn observing the huge variety of marine flora and fauna and a flight down to El Calafate for an exciting river trip on board a catamaran amongst the icebergs.
Australia Kakadu and the Kimberley
This 18-day, self-drive tour is a once in a life time experience taking in Australia's Kakadu National Park and the Kimberley region. Located in a protected area of the Northern Territory, Kakadu covers an area nearly half the size of Switzerland. Renowned for the richness of its Aboriginal cultural sites, the entire National Park was listed as a World Heritage Site in 1992. It borders the Kimberley, one of the nine regions of Western Australia. Due to its isolation, the Kimberley's awe inspiring landscape with its old rock formations, magnificent rivers and vast savannahs, is described as a wilderness. Both areas are home to a remarkable variety of wildlife as well as fresh and salt water crocodiles. Available May to October, the tours take in a variety of experiences including guided wilderness safaris; a crocodile cruise; the City of Ruins, a natural sandstone formation resembling an ancient city, and Gregory's Tree. This large boab stands on the campsite occupied by explorer Augustus Charles Gregory in the 1850s.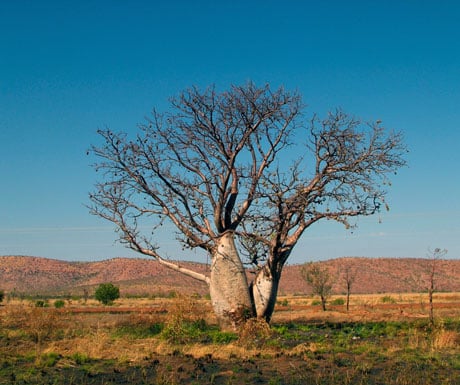 Sicilian culture tour
As the largest island in the Mediterranean, Sicily has attracted a diverse range of visitors over the centuries resulting in a fascinating mix of cultures and historic gems, many designated as UNESCO World Heritage sites. This 10-day tour is taken at a relaxed pace with time to enjoy some of the best food and wine the Italian island has to offer. Highlights include a guided walking tour of the capital Palermo, a visit to the mountain top town of Erice and the Valley of the Temples as well as the third century Roman Villa del Casale, famed for its extraordinary floor mosaics, and the ancient Greek city of Syracuse, which flourished on the Sicilian coast. No trip to Sicily would be complete without spending time in Catania and nearby Mount Etna, Europe's largest active volcano, which rains ash upon the city's streets every so often. And finally the famous city of Taormina; dating from the third and fourth centuries BC, it's home to the ancient Greek amphitheatre – Teatro Greco – one of the most well-preserved ruins on the island built early in the seventh century BC.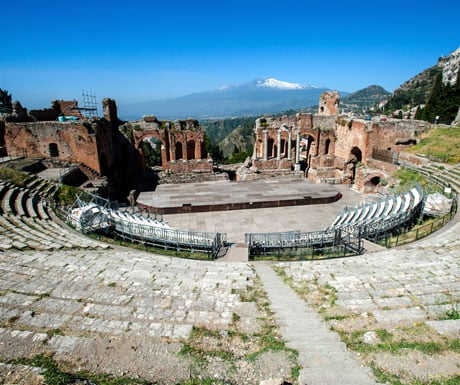 South Korea discovery tour
A fascinating country with a rich history and a wealth of attractions South Korea has vibrant modern cities, ancient sites, Buddhist temples, national parks and delicious food. Packed full with cultural experiences, the 11-day tour begins in the 600 year old capital city of Seoul with its many palaces and temples. It then moves on to a traditional Korean Folk Village and Beopjusa Temple before visiting Gyeongu; capital of the ancient Silla Kingdom. This city is also known as the 'Museum without Walls' due to its amazing number of historic sites. Here the Temple of Bulguksa and the Grotto of Seokguram, which contains a monumental statue of a Buddha looking out to sea, were the first places in South Korea to be designated as UNESCO World Heritage Sites. Other highlights include a visit to the well-preserved village of Andong and an overnight stay in either Samhwasa or Woljeongsa Temple before the final visit to the Demilitarised Zone on the east coast for a close view of North Korea.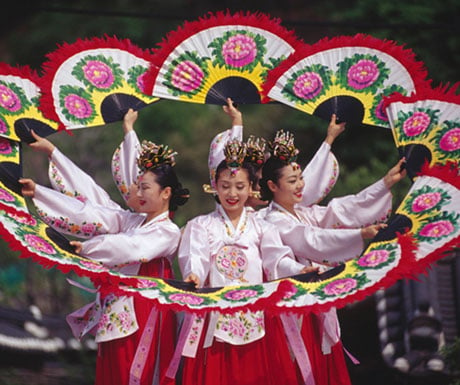 America's Deep South
Discover the culture and heritage of America's Deep South on this 14-day, self-drive heritage journey through Louisiana, Alabama and Tennessee. Starting in the city of Lafayette, it includes an airboat tour of one of America's greatest swamps before moving onto New Orleans. Famous for its jazz, French influence and Creole cuisine, the city was also home to some of the wealthiest families who employed slaves on their huge plantations. Follow the history of one of the world's most renowned Civil Rights leaders, Martin Luther King, and those who joined him in the Civil Rights Movement; visit the American Civil War battlefield of Chickamauga and explore the Great Smoky Mountain national park, a UNESCO World Heritage Site. Options on this tour also include a private tasting at the Jack Daniels Distillery and a visit to the Tabasco factory, while music enthusiasts will relish time spent in the Nashville Country Music Hall of Fame, which tells the story of country music from its 19th century roots. There's also a tour of the Historic RCA Studio B, once the recording home of Elvis Presley, Chet Atkins, Eddy Arnold and the Everly Brothers.
This post is sponsored by Battered Suitcase.