Anyone who's been on safari knows that a soft-sided duffel bag is the quintessential luggage item for travel, especially if you're planning some intra-country flights. Most domestic flights have a 15kg limit and require your bag to be somewhat malleable, to fit behind seats or other places.
As someone who avoids checking any luggage whenever possible, and whose travels tend to require them to trek long distances with their luggage, I've spent roughly the last 15 years in search of the perfect duffel bag. Not only do my duffel bags have to meet safari travel requirements, but they also have to be comfortable enough for me to carry over one shoulder for extended periods of time, often through busy cities and on crowded public transport, and they have to be durable. Like most avid travelers, I've had my fair share of shoulder strap breaks, bag tears and zipper jams. I've even had bags appear on the luggage carousel in tatters, and after only one use!
I've decided to list my top five duffel bags for safari travel and beyond. All five brands mentioned have been on a safari with me, and all have been used for other travel.
5th place: North Face Base Camp duffel
I have the large version of this bag in yellow. It's been all over South America and South Africa with me. What I like about it is its waterproof material. This has come in handy on more than one occasion, as it's literally sat on the ground, in the rain, while vehicles were loaded up. The yellow color helps me identify it quickly.  It's fifth on my list because it's extremely cumbersome for me to carry it. I can only go a few hundred meters before I need to set it down and adjust. I also hate the opening at the top. More than once, that pesky flap has slapped me in the face while I've been rummaging around for a pair of socks. On the back of the flap is the only mesh pocket in the entire bag, and when the pocket is loaded down, its weight tends to pull it forward onto unsuspecting faces. It's also got some small holes in the bottom after a particularly hairy flight from Mendoza to Buenos Aires. I've no idea what happened, but I'd expect more from North Face in the durability department.
4th place: L.L. Bean Adventure duffel
Price-wise, you cannot beat L.L. Bean, which is a big reason they made it to my top five. These bags also come with a lifetime warranty, and I can confirm that they truly will take your old, abused duffel and exchange it for a shiny new one, no quibbles. For me, it loses points due to the straight zipper at the top (hard to access contents, but not as hard as the North Face) and the limited number of pockets. I do love the range of colors they come in. I have a yellow one from them, too.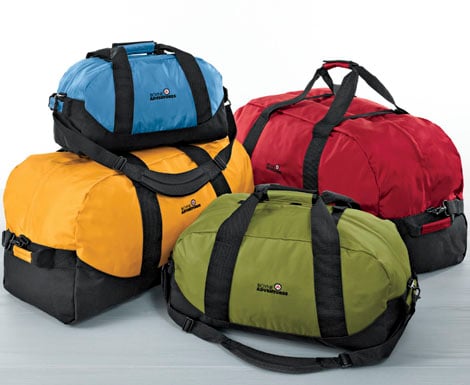 3rd place: Travelpro Northwall duffel
I've been a Travelpro fan for a long time. I love their lifetime warranty on their products and their tendency to add neat and convenient little pockets to their luggage. This bag is a fantastic bag for shorter safaris and for long weekend trips. It's only about 1 kg when empty, too, which means you've ample weight allowance for souvenirs. My favorite bit: the inner lining of the constellations. Pretty darn cool.
2nd place: Targus Drifter backpack
If this were an article on the best backpacks for travel, Targus would be numero uno. I am an ardent fan of their products and find their backpacks distribute the weight the most evenly across the back and shoulders. I use my backpack for shorter trips where my laptop is necessary. The main compartment is large enough for 3-4 days' worth of clothing, and the smaller slots are perfect for laptops, pens, cables and such.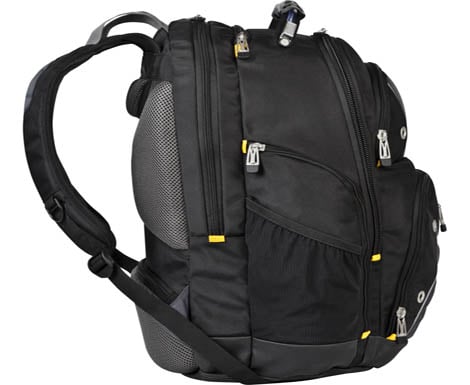 1st place: Red Oxx Safari Beano 5.5
Established in 1986, Red Oxx is a relatively new company and one I had not heard of until about six years ago. I was in the market for a new bag, to replace my cumbersome North Face, when a friend told me about his amazing safari luggage. Based in lovely Montana, USA, Red Oxx is the most impressive company I've come across in a long time. All of their bags are made by hand in America, and they are guaranteed for life. The toughest bit for me was deciding which bag I wanted. I finally decided on the 5.5 and in an olive green color (featured below). I ordered the bag on Friday morning, and on Monday afternoon it was delivered to my front door. The first thing one notices is the caliber of the hardware. The zippers are large and hefty. There's nothing plastic on these bags.
I just returned from WTM London where, due to DLR strikes, Guy Fawkes Night 'issues' and other things, I ended up walking an average of 10 miles each day. Two of these days were with my duffel bag. The bag isn't as comfy as a backpack, of course, but, at the eight mile marker, I still didn't feel the need to put the bag down and readjust. It also has a convenient U-shaped zipper at the top for easy access.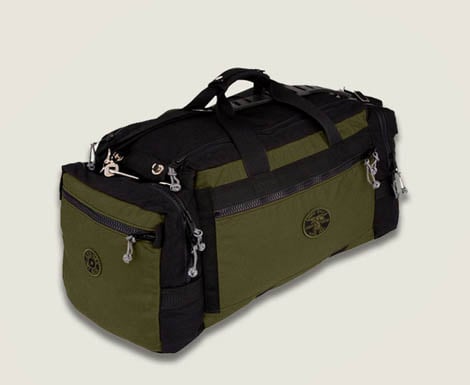 No matter what your choice for safari and other travel luggage, the one piece of advice I would give is to be sure you get something that has the option to be returned within at least 30 or 60 days. It's hard to tell just how comfortable a bag will be until you've schlepped it around for a few miles. This allows you to give it a test run and see how it will do on longer journeys.
Javier Luque is a Co-Founder and Director of Your African Safari.
If you would like to be a guest blogger on A Luxury Travel Blog in order to raise your profile, please contact us.