Israel really is a romantic place; although rugged and rough around the edges in some respects, it's also a country filled with natural beauty, rich nuggets of spectacular history, and mysteries of the Holy Land. So if you're looking for a beach break with a little extra magic, here are 10 of the best beaches to visit in Israel.
1. Tel Aviv Grand Beach
Tel Aviv Beach is a traveller's favourite and the perfect place to experience Israel's winter sun. Consisting of a number of small beach spots in addition to the main Grand Beach (all located just off the city's loud, bustling streets), this makes the perfect city/beach holiday.
2. Mineral Beach (Dead Sea)
It would almost be a crime not to visit the Dead Sea whilst in Israel; such an integral part of its life and soul, the Mineral Beach is one of the country's biggest attractions. This natural marvel of a beach spot is a popular place to relax for locals and tourists alike, offering the body the most therapeutic benefits.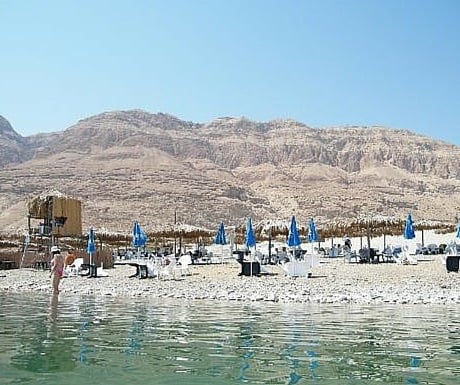 3. Beit Yanai Beach
Beit Yanai Beach is just a little further up the coast from Tel Avis's Grand Beach, so it's perfect for those staying in the Tel Aviv area. This beach was restored back in 1994 and has since become one of the country's most well managed beach destinations. A great spot for those in search of some peace and quiet.
4. Aqueduct Beach
Just 30 minutes up the coast from Tel Aviv, you'll find a little piece of paradise in the form of Aqueduct Beach. Dotted with Roman ruins, this beach is the perfect fusion of sun, sea and history.
5. Coral Reef Beach
Coral Beach is a must-visit beach in Eilat, not only because it's the best place to snorkel in the Red Sea but also because it's one of the top beaches for families with children. It's a well serviced beach that has something for everyone and you'll be very impressed with the facilities.
6. Banana Beach
Banana Beach is the southernmost of the beaches of the Tel Aviv area and it offers something a little bit different when to comes to atmosphere. Banana Beach is the chosen beach spot for modern day hippies and bohemian travellers. It's a lively destination with a chilled out party vibe and a great place if you're looking to make new friends.
7. Dor HaBonim Beach
If you want a taste of the Med, you simply can't miss Dor HaBonim Beach, situated on the northern Mediterranean coastline of Israel. It's one of the country's best kept secrets and it's ideal for families.
8. Dado Zamir Beach
Surfers will revel in the adventurous atmosphere of Dado Zamir. Not only are the waves ideal for surfing and the wind power perfect for kiting, but the beach is lined with super cool restaurants, bars and coffee shops. A great place to socialise and meet new people.
9. Sironit Beach
Visit the city of Netanya and head to Sironit Beach to experience a melting pot between nature and technology. The city's beach features a glass-walled futuristic looking elevator which takes you from Netanya's Rishonim Promenade all the way down to the beach front – a beach experience like no other.
10. Metzitzim Beach
If you're travelling with young children, Metzitzim Beach is one of the best places to go for a day by the sea. This eclectic beach location offers a wholesome vibe to welcome families and people of all ages and it's got plenty of facilities to ensure a comfortable stay.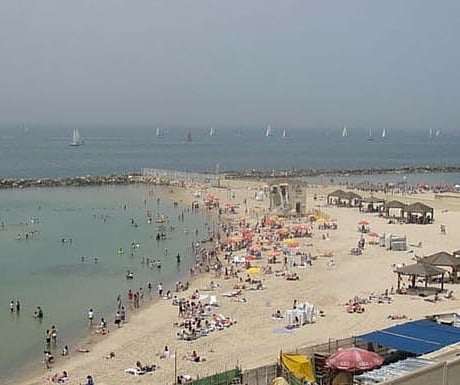 Christos Hajipapas is Head of Business Development & Strategy at Cyplon Holidays.
If you would like to be a guest blogger on A Luxury Travel Blog in order to raise your profile, please contact us.