I suppose the first question most people ask me is why should I go all the way to Canada to ski when I can easily drive to the Alps?  For me, the answer is easy although it comes in several parts. People also ask about the cold.  Of course it is cold, you need cool weather to provide the glorious powder snow but except for a couple of weeks in January where especially in the Rockies, it can get very cold, you tend to get  splendid sunny days with the temperature dropping at night.
1. The snow
Big White, one of Canada's resorts has as its slogan 'It's the snow'.  Pure and simple; the quality, quantity and reliability of Canada's snow is unbeatable. The season starts in mid-November and continues to the end of May, later when you take glacier skiing into account.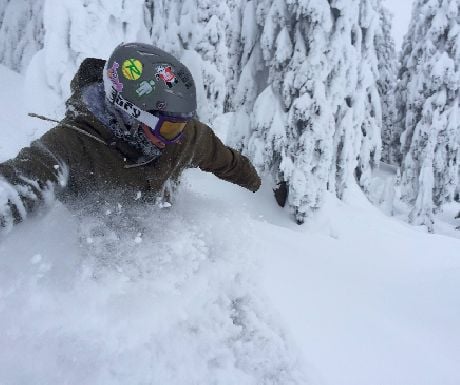 This amazing picture was taken at Big White in late December 2015. El Nino is bringing disaster to many parts of the world but has brought phenomenal snow conditions to Western Canada.
2.  The facilities
Canada's ski resorts offer tremendous accommodation, much of it (except in the National Park resorts) ski-in/ski out, a good range of restaurants, modern, fast lifts, great grooming,  a lack of lift lines and excellent service.  Free on-mountain guides, sniffle stations which provide free tissues are just a couple of the extras you will find skiing in Canada.
3.  The scenery
Most mountains are beautiful, especially when covered in snow, but the National Parks of Canada take it to an extra level.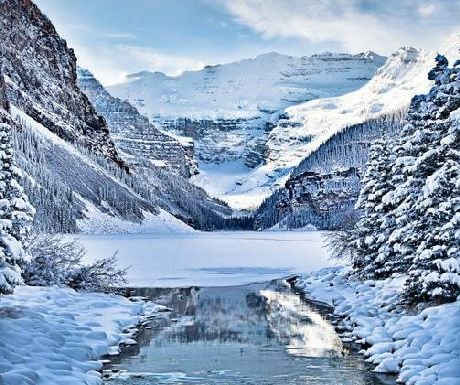 Skiing in Banff or Jasper National Park is amazing.  Not only is the scenery outstanding but you will see elk and mountain goats as you travel through the parks or even strolling down the road in Lake Louise.
The downside is that you have to drive to the slopes as with the exception of Sunshine Village there are no hotels in the Parks. However, transport is very easy with free buses operating frequently and with stunning views plus the wildlife such as this photo that I took from the bus one day, the journey passes very quickly.
4. Lack of crowds
There is so much space in Canada and just not enough people to fill it. On a slow day in January you can have a mountain to yourself.  On a busy February weekend it will certainly be busier but you never feel rushed or overcrowded.
5. Ski schools
Whether you are a first time skier or an expert, Canada will have the right ski school for you or your children.  Class sizes are small, just 4 skiers or snowboarders in Whistler rising to 8 or 10 elsewhere. It perhaps sounds silly, but most of the instructors have English as their first language which can be important and they are really well trained in safety, teaching and are of course chosen for their ability on snow.
6.  The accommodation
I have already talked about accommodation but I think it is worth another mention as there is such a good range from the delightful Swiss-owned Relais & Chateaux property in Lake Louise to the Four Seasons in Whistler. In between there are good four star hotels such as the Sun Peaks Grand just at the base of the mountain and a enormous selection or self-catering properties.  There is literally everything from a studio apartment to a 6-bedroom house.  What they all have in common is space, modern fittings and a level of cleanliness to be envied.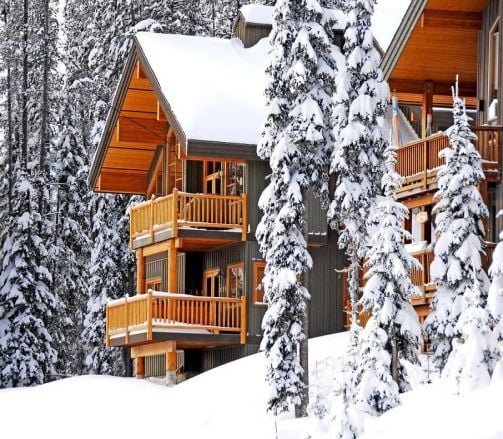 Last but not least, Canada is very good value.  With an exchange rate of around $2.00 to £1 your money goes a long way. Children are especially good value.  If you take advantage of all the early booking offers, the under 12s can stay for free, ski for free and rent for free at some resorts.  Whistler is especially generous in this regard with the best offers being available for bookings made before 31st August.
Sandra Potter is Founder of Frontier Travel.
If you would like to be a guest blogger on A Luxury Travel Blog in order to raise your profile, please contact us.