Whilst you're busy sunning yourself in a far-flung luxury resort, have you ever stopped to consider whether your pets back home are being similarly looked after?  Soon you need no longer worry as Darwin Escapes are planning to add to their collection of luxury UK holiday resorts and retreats with the launch the UK's first holiday park for pets. Yappy Days Resort & Spa will be a first for the UK and the plan is to open in a yet-to-be-confirmed location close to Bath, Somerset in early 2017.
In a bid to piece together the perfect pad for your pooch, Darwin Escapes have teamed up with four of the UK's leading holiday home manufacturers to offer pet-specific accommodation including:
– ABI – The Westwoof
– Willerby Holiday Homes – Barkshire Lodge
– Prestige – Barkland Lodge
– Carnaby Caravans – Snuggledale Lodge
VIPs (Very Important Pets) will be able to choose from spacious log cabins, private luxury rooms and holiday homes with all featuring comfy beds, storage space, designer food and water bowls. They will even be equipped with flat-screen TVs showing Animal Planet and a choice of toys. Rooms will even be themed according to your dog or cat's preferences!
The news has been unveiled by Darwin Escapes' Head of Innovation & Park Development, Jack Russell, who said "We're delighted to announce that we are developing the UK's first pet exclusive holiday destination, Yappy Days Resort & Spa. There is a growing demand for pet friendly accommodation and we see this as a natural progression of our current offerings throughout the UK.
Yappy Days Resort & Spa will have its own leisure facilities including bone-shaped swimming pool and mud bath. There will even be a Shake 'n' Dry area where your dogs can shake themselves dry over the furniture without being told off! For cats there will be special pods offering an environment for pure relaxation.
Yappy Days Resort & Spa will even have its own dedicated Playmates Team on call 24/7 and there will be four large play paddocks and an indoor activity hall where your pet has full access to obstacle courses and more.
But the luxury doesn't stop there – after an action-packed day at Yappy Days Resort & Spa, your pets can be pampered like never before with belly rubs and head-patting sessions among the spa services on offer. While cats are sure to enjoy the amazing Leave Me Alone sessions, dogs can benefit from learning relaxation techniques to help them unwind.
If your cat or dog can't bear to be without their favourite companion, don't worry – at Yappy Days Resort & Spa special romantic breaks are also available, ideal for couples who have been hard at work after a new litter or those who are simply looking for some quiet time alone.
The food offering at the resort will also not be compromised – there will be an all day menu offering choice cuts, fresh seafood and lots of treats. Delicacies from Pooch & Mutt will include treats, dog food and health supplements, whilst the Paw A Pint brewery will serve special pet-friendly ales and wines.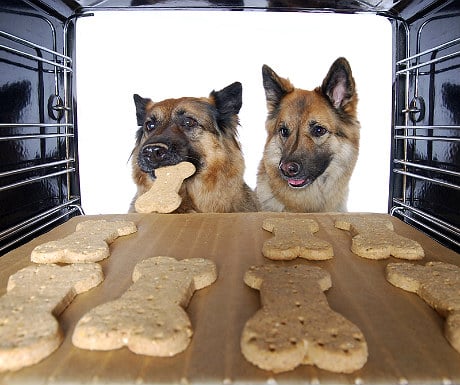 In a park that covers more than 10 acres yet is entirely surrounded by safety fencing, you can rest assured that your pets are in a secure environment yet have all the freedom they could wish for.
Images: Shutterstock
Disclosure: This post is sponsored by Darwin Escapes.