Tokyo, the world's greatest food city; crowned King of Gourmet and Michelin star haven. A Michelin three star rating is considered the ultimate international recognition in the culinary world, with 13 Tokyo restaurants boasting this prestigious award. If you love your food but are yet to try Japan, let your taste buds be taken on an unforgettable journey. Sit back and enjoy the impeccable hospitality that the Japanese so warmly offer.
Tokyo
Sukiyabashi Jiro Roppongi
If you try and reserve at Jiro senior's internationally acclaimed sushi bar, you may well get bounced on to his son's restaurant at Roppongi Hills. This isn't so bad though, as at Sukiyabashi Jiro Roppongi the son is much more conversant in English and with foreign visitors generally, creating a light and entertaining atmosphere. The prices are better too, and overall this may in fact be the better of the two. Having learnt his skills from Jiro senior (the world's oldest living Michelin three-star chef), the varied menu is of exceptional quality, yet the sushi is not just a meal, it's a performance and patrons can expect the finest dining experience.
RyuGin, an exquisite dining experience in the vibrant and wealthy Roppongi, is a Michelin starred restaurant you cannot afford to miss. Widely admired chef Seiji Yamamoto uses his vivid imagination to create Japanese dishes in perfect timing. The menu changes daily depending on what's available at the morning markets and through the kaiseki menu of small dishes, chef Yamamoto showcases the richness of the country's seasonal offerings while experimenting with Japan's culinary heritage.
Esaki
To experience fine dining beneath the hustle and bustle of hip shopping district, Shibuya, our next recommendation ventures underground to Esaki. Chef Shintaro Esaki's cuisine is a creative blend of organic ingredients using the seasons to accomplish a natural and exquisite taste. Customers can enjoy affordable Japanese kaiseki with a twist as well as simple combinations of fish and vegetables made to perfection.
Usukifugu Yamadaya
A curious connoisseur will endeavour to try out Japan's infamous Fugu or as we know it to be, pufferfish. Usukifugu Yamadaya, situated in a nondescript residential building in Nishiazaby, offers fugu as the speciality; its reputation goes before them for creating unforgettable dishes with this lethal catch. Chefs must have a licence to serve the potentially deadly fish as well as a two or three year apprenticeship, and in addition Usukifugu Yamadaya's head chef also has 10 years of training making it one of the safest places to eat in Tokyo.
Our fifth Michelin starred option had to be Koju. It is extremely difficult to select five from thirteen overwhelmingly flawless restaurants in Tokyo. However, with an extensive wine list with over sixty varieties and a selection of seasonal Japanese kaiseki you cannot go wrong with Koju's fresh and quality ingredients. The majority of Koju's seats are in private rooms providing a sense of seclusion and allowing customers to focus solely on the masterful three star Michelin food and the five star service.
Kyoto
Akiyama
Another Michelin starred gem, Akiyama performs for diners every time. In a rustic setting, quiet creativity goes into the hassun, which captures the season in all its glory. The speciality on the menu is salted black rice with pine nuts, full of depth and flavour, and freshly polished white rice with the aromatic scorched edges making it all the more delectable. After meals, guests sit around the open hearth to enjoy sweets and usucha poured by the owner and chef.
Igarashi
Igarashi was founded in the Meiji period as a catering business and became a restaurant in the 1960s; this long history adds a special element to the cuisine with the third-generation owner-chef now in the kitchen. He uses only ocean-caught tora fugu and his speciality is grilled fugu – the aromatic whisky soy sauce marinade is flavoursome but for non-drinkers, we recommend it with Saikyo miso.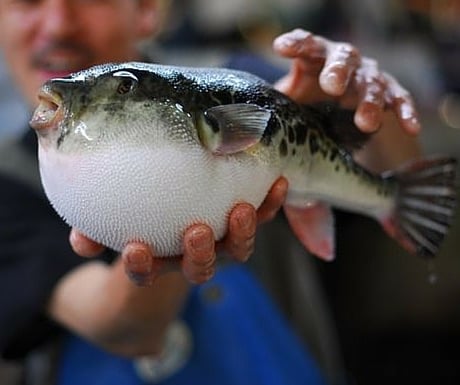 Isshin
Lastly, a favourite for our meat lovers. Hideichi Katagiri uses the inner shoulder meat, a rare treat as just 2kg can be obtained from a single cow. The lightly boiled beef with yuba and consommé gelée has a unique texture and strong taste; the rump wrapped in shinjo goes well with katsuo stock. It's not often you can dine out and experience 100% beef.
Whilst on a foodie-heaven journey in Japan don't forget to try some of our favourite Japanese dishes:
Okonomiyaki – a Japanese style omelette-pancake combination. Delicious mix of cabbage, egg and your choice of ingredients go into this ultimate comfort food. The dish is prepared in front of you on a hot plate, which brings added anticipation to the experience. Origin: Osaka or Hiroshima for okonomiyaki with a twist; a base of fried noodles.
Ramen – it has made its way to trendy Soho, London and is the Japanese phenomenon which we highly recommend. Ramen is a noodle soup dish, originating from the Southern City of Fukuoka. Often flavoured with miso or soy sauce, it makes for a light whilst fulfilling meal. Common ingredients include sliced pork, dried seaweed, green onions and egg. Slurping goes with the territory and some Japanese ramen bars even have individual pods so you can concentrate fully on inhaling the smell whilst tasting the ramen's delicious ingredients.
Sushi – without a doubt, the distinguished symbol of Japanese cuisine. Kaitenzushi, as we might know as conveyor belt sushi, offers fresh dishes on rotation. Pick and choose as they come round or order off the modern screens which have an English menu for ease. It is great fun and easy on the wallet.
Tempura – every locals' favourite. If you ask a Japanese person which food they miss most when they visit the UK, it is likely to be tempura. Vegetables or seafood, most commonly prawns, are cooked in a deliciously light golden batter and drizzled with a sweet and savoury sauce. Usually served in a set meal, tempura is accompanied with rice, miso soup and a dashing of grated daikon (white radish) which is divine along with the fish.
Yakitori – finally, chicken yakitori which is a delicious izakaya (Japanese pub) favourite. Chicken is skewered over a charcoal grill and seasoned with a yakitori sauce. They complement Japanese beer and edamame beans perfectly; though be warned no parts of the chicken are wasted so perhaps learn the Japanese for innards which crop up rather often on the menu.
James Jayasundera is Founder and Managing Director of Ampersand Travel.
If you would like to be a guest blogger on A Luxury Travel Blog in order to raise your profile, please contact us.