This vista which includes the Grand Teton mountain range and Mount Moran is viewed across the Oxbow bend turnout of Snake River. It is a classic view within the Grand Teton National Park in Wyoming and one of many originally captured by the American photographer Ansel Adams. The Grand Teton National Park is often somewhat overlooked in visitors eagerness to pass through and reach Yellowstone National Park. However, it is well worth adding a few extra days to a trip to spend within this park which provides an opportunity to see herds of roaming bison and if you are lucky, a glimpse of a grizzly bear.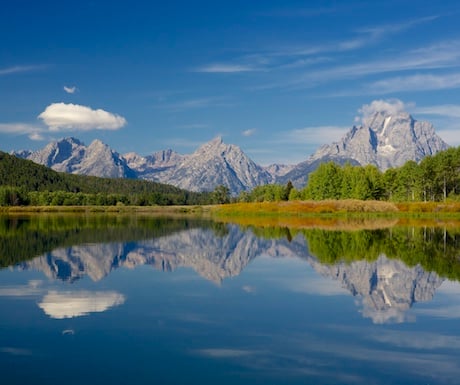 Thank you to Emma Durnford of Emma Durnford Photography for permission to reproduce the image.
If you have a really special photograph you would like to share with  A Luxury Travel Blog's readers, please contact us.