By
Paul Johnson
on May 02, 2016 in
Africa
,
Asia
,
Brazil
,
Caribbean
,
Europe
,
Featured
,
Greece
,
Hawaii
,
Indonesia
,
Jamaica
,
Mauritius
,
North America
,
Oceania
,
Pacific Islands
,
Regions
,
South America
,
Spain
,
Thailand
,
Turks and Caicos
,
USA
,
Western Europe
An island getaway is many people's dream holiday. If you're looking for somewhere special to relax this year, whether you seek stunning scenery, beautiful golden sandy beaches or fine food, then Tripadvisor's recently published top 10 islands in the world might be just what you're looking for to narrow down your options. Based on the feedback from users of the site, these are the islands you'll be sure to want to visit.
1. Maui, Hawaii
The Hawaiian island chain has some of the most breathtaking islands in the world. On Maui you can swim, surf or windsurf in the warm Pacific Ocean or take a helicopter flight over a 10,000 foot volcano. If you enjoy scuba diving and snorkelling a luxurious catamaran can whisk you to nearby Molokini Island, an exclusive destination that is the remains of an ancient crater, and swim with the amazing sea life that call Maui home. Ashore, you can sample some of America's finest golf courses and museums, as well as spectacular beaches with their rich array of white, red and even black sands. Maui is the all year round destination for a perfect tropical holiday.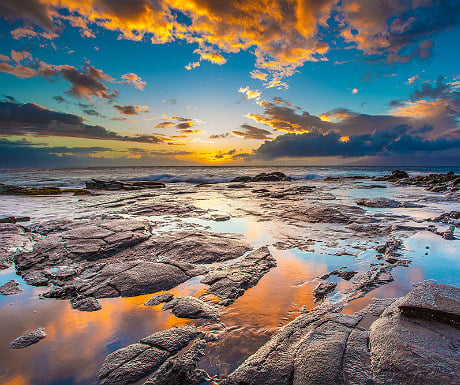 2. Santorini, Cyclades
From the beguiling clifftop views to the multi-coloured beaches of Perissa and Kamari, Santorini in the Cyclades islands is a stunning destination. Visitors can marvel at how the whitewashed houses are clustered on vertiginous cliffs across an amazing vista. Then there is the local seafood cuisine and excellent wines to complement the diverse and active art and nightlife on the island.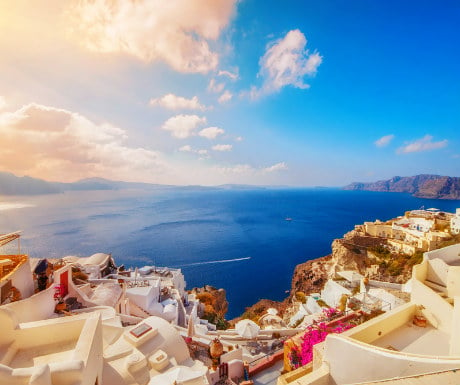 3. Jamaica
If fusion is your thing then so too will be Jamaica. The island is a heady mix of world cultures blending European, African, Asian and Middle East into a wonderful cocktail of delights. Jamaica has a tradition of being one of the most welcoming islands in the world; perhaps it has something to do with the exotic food and intoxicating arts. If you're brave enough you might like to take your chance with cliff jumping at Negrill Cliffs, or perhaps you'd prefer a sedate romantic walk along the hundreds of glorious sandy beaches.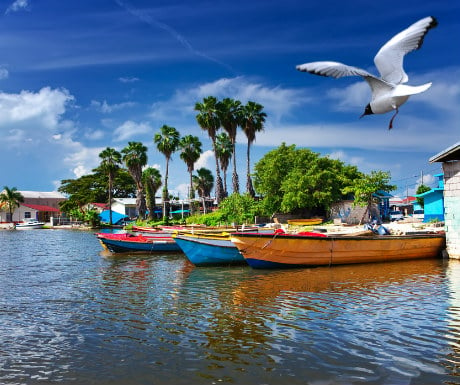 4. Providenciales, Turks and Caicos
On an island surrounded by perfect sapphire blue seas, it is the water that is the main attraction. Providenciales in the Turks and Caicos benefits from warm seas and hot temperatures, ideal for enjoying all that is on offer including scuba diving in Chalk Sound, waterskiing or jetskiing and perhaps even diving with sharks. For the less adventurous there can be a visit to Caicos Conch Farm or browse the art on offer at Anna's Art Gallery. Providenciales is also a superb honeymoon destination with some of the best beaches for lovers to walk hand in hand along with the warm soft sand between their toes.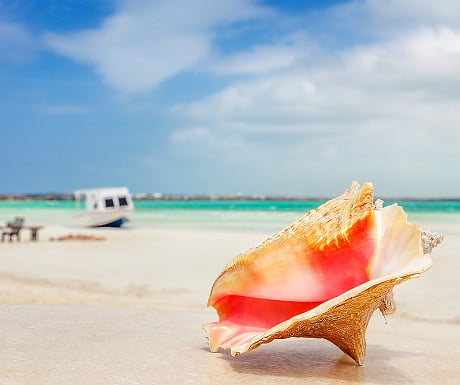 5. Bali, Indonesia
It is the vibrant colours and the movement and sounds that encapsulate Bali for most visitors: the colours of the clothes and the white beaches, and the sounds of dense jungles teeming with loud monkeys. Hidden deep within the jungle are ancient stone temples. Then there are the views, and amazing panoramas from the peak of Mount Batur. After a day exploring, return to your luxury hotel for one of the world's best and most therapeutic massages.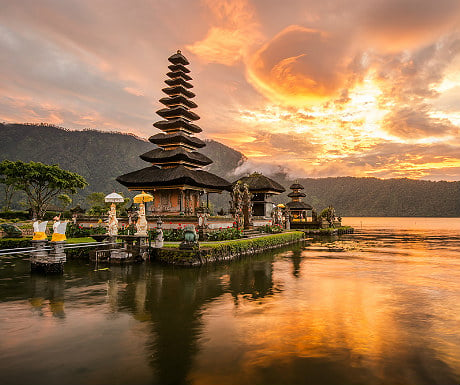 6. Majorca, Balearic Islands
Once you escape from the package holiday crowd, Majorca has lots to offer the more discerning traveller. An island of dreams that gave inspiration to Chopin and Miro can inspire any modern day visitor too. From the beautiful Le Seu Cathedral and its portcullis entrance to the ancient Alcudia Old Town, there are thousands of things to see and do on this holiday island. If, however, you're looking to spend your time on the beach, then Playa de Muro Beach is widely regarded as amongst the best in the world. Or perhaps try a trek around the stunning scenery of Serra de Tramuntana.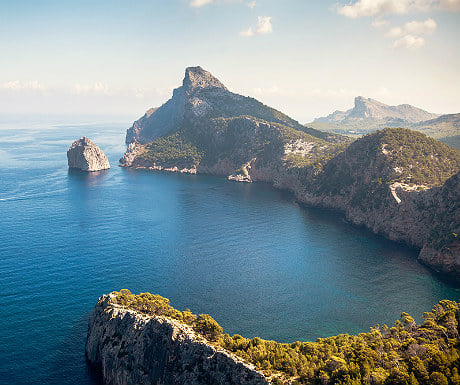 7. Mauritius
From the moment you find yourself in the bustling and cosmopolitan capital, Port Louis, you know you're in for a fun and exciting time on the island of Mauritius. For an island only 29 miles wide by 38 miles long there is so much to see, do and experience in this East African paradise destination. The Indian Ocean surrounds the island with its amazing sealife which is best seen on a deep sea trip from Rivière Noire or gentler scuba dive at the exciting community of Flic en Flac.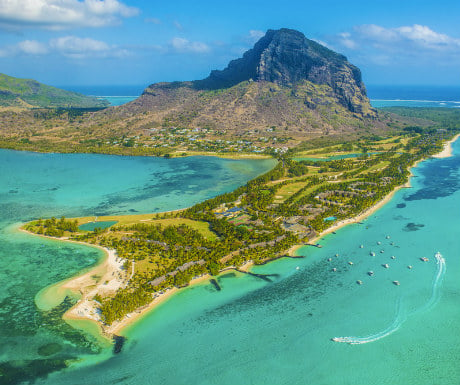 8. Phuket, Thailand
Phuket is known to many as the James Bond island from The Man with the Golden Gun, but it is so much more than a film set. The island is one of the world's 'go to' destinations to experience spectacular deep blue lagoons and amazing pink sunsets. A visit to Phuket would not be complete with a ride in a local three wheel tuk tuk or a guided boat ride around the island. Away from the beaches venture further inland and climb heavily forested hills, mountains and cliffs.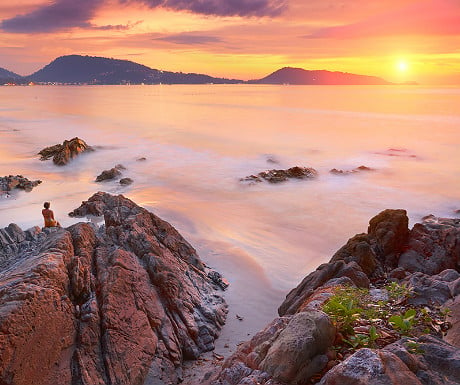 9. Bora Bora
If your idea of a getaway from it all holiday is in an overwater bungalow on an island in the South Pacific, then Bora Bora should be somewhere to consider. Despite its small size, the island has something for everyone, from sunbathing to feeding sharks. Bora Bora is also a superb honeymoon destination where a romantic dinner can be enjoyed on the beach under a clear sky filled with millions of stars. Wildlife lovers too can enjoy this island for its natural splendour with the Coral Gardens, the Lagoonarium or by scaling the 2,300 foot peak of Mount Otemanu.
10. Fernando de Noronha, Brazil
With the world focus on what Brazil has to offer with the Olympic Games, those in search of island escapes would be well advised to look at Fernando de Noronha, an isolated stunningly beautiful volcanic archipelago around 300 miles off the country's northeast coastline. As a protected national park and a protected UNESCO World Heritage Site, the island has a fascinating and ever-changing collection of natural wonders from sea birds, sea turtles, dolphins, reef sharks and even rays. Numbers of visitors are restricted to protect the delicate ecosystem, but those lucky enough to set foot on the island are rewarded with some of the world's best beaches, dive sites and incredible mountain trails.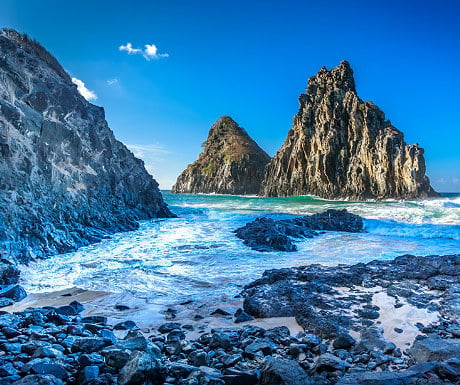 Where is your favourite island getaway?
Images: Shutterstock