When travelling, sometimes you just need to put down the guidebook, switch off the laptop and ask a local for a bit of advice. Because surely, they'll know better than anyone what's worth seeing, and they might even let you in on some insider tips.
It's a tactic that we've tried to adopt in our 2016 explorations of coastal Australia, in all its golden sand, blue sea, quirky beach-city glory. So yes, whilst this is another classic top 3 feature, this time, everything we've listed is coming straight from the horse's mouth (the horses in this instance being an artist in Melbourne, a chef in Adelaide and a photographer in Sydney).
Welcome to the beauty of Australia as told by the locals themselves. And if you're feeling inspired, there are plenty more Stories in the Sand from passionate Australian locals on our website.
Artist Adrian Doyle: Melbourne style and more natural wonders
Melbourne is the Australian city that everyone falls in love with. Boasting an addictive café culture, an undeniable air of creativity and an enviable beach-front location; really, what's not to love about this vibrant and friendly metropolis? Our love for this destination runs deep, so we sought out someone that knows the city, and is very much a part of its creative scene to give us some top tips. Adrian Doyle is a local artist that runs insightful street art tours around the city, and here's what he thinks every visitor to Australia should make time for:
Be sure to just get lost down Melbourne's heaps of lanes. You'll find yourself in hidden bars and cafes and living the real local experience. Brunswick Street Fitzroy for a craft beer and a coffee is always a winner.
If you're here with a group of friends, hire a boat and sail down the Yarra with some good music and a picnic.
Other than Melbourne, you've got to visit Tasmania's West Coast, and of course the Great Barrier Reef and the coast of New South Wales, north of Sydney.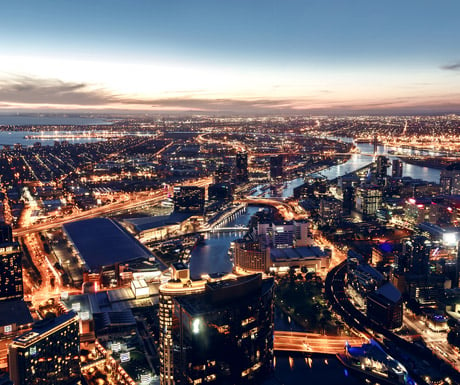 Chef Maggie Beer: The flavors of Australia
South Australia is famed for its dramatic coastline and endless stretches of stunning wilderness; but it's the food and wine scene here that always gets us excited. Home to the Barossa Valley near Adelaide and a farm-to-table mentality when it comes to cooking – South Australia is most definitely the place to visit if you consider yourself a culinary aficionado. And you don't have to take our word for it, as we were lucky enough to have a moment with acclaimed chef Maggie Beer to ask her for her personal Aussie recommendations:
South Australia is a destination of beautiful walking trails and seasonal produce, so really you just need to go outside and wander to discover its beauty. The Flinders Ranges in particular presents an otherworldly landscape, so it really is a must-see.
You can't miss the Barossa Valley and you just have to explore the Adelaide and Willunga farmer's markets. Spend your days eating just-picked vine-ripened fruit and sipping endless glasses of wine. There's nothing like it.
If you're looking for a really unique Australian experience, then head to Broome in Western Australia. The scenery there will blow you away – it's where the Coral Sea meets the Outback.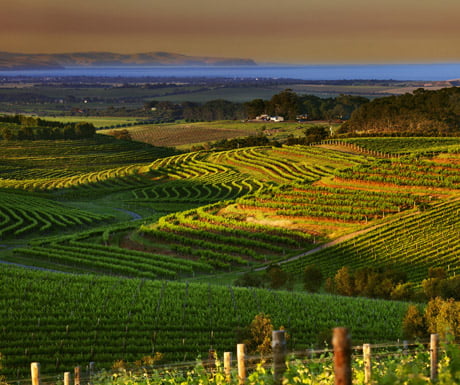 Photographer Eugene Tan: The beach captured
Australia is one of the most picturesque places on the planet, and Sydney, with the iconic Sydney Opera House, rolling waves and incredible sunsets is a photographer's dream. What's more, from Sydney you're within easy reach of some of the country's most sought-after hot-spots (think Byron Bay and the Blue Mountains). We had a chat with professional photographer and surf-fanatic Eugene Tan to see what he would suggest for travelers to Australia:
Sunrise at Bondi is a must. I shoot it pretty much all year round and will never get bored. The coastal walk from Bondi to Bronti is pretty spectacular too.
One of my favourite beaches outside of Sydney is Tallows in Byron Bay. It's a beautiful stretch of beach with stunning headlands and ocean life.
If you've got one day in Sydney, grab some Pizza at Da Orazio, a cup of Coffee at Earth Food store before ending with a sunset swim at the iconic Icebergs (the coastal pool you've all seen on the internet at Bondi Beach).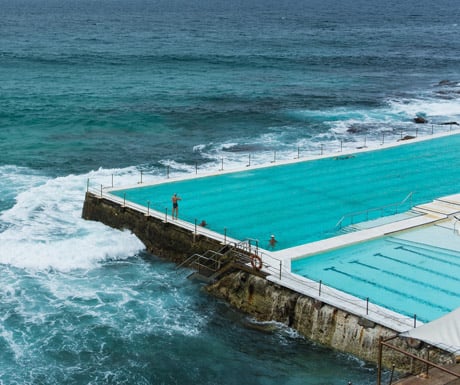 Tom Marchant is Co-founder of Black Tomato.
If you would like to be a guest blogger on A Luxury Travel Blog in order to raise your profile, please contact us.