Arguably one of the most famous waterfalls in Iceland (and with good reason!), Seljalandsfoss has a 60 metre drop over a cliff that once formed Iceland's coastline. The cliff is eroded in such a way that you can actually walk behind the waterfall and admire it from all angles. You can reach it from the Route 1 ring road, between Selfoss and Skógafoss. Visit during the Summer months (the path around the back of the falls in closed during the Winter) and you'll also see lots of wild flowers in boom.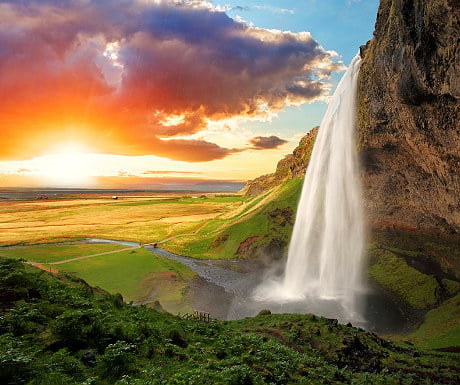 Thank you to Shutterstock for permission to reproduce the image.
If you have a really special photograph you would like to share with  A Luxury Travel Blog's readers, please contact us.