By
Filip Boyen
on Jun 11, 2016 in
Attractions
,
Belgium
,
Europe
,
Food and Drink
,
Going Out
,
Leisure Travel
,
Regions
,
Restaurants
,
Speciality Travel
,
Travel Miscellany
,
Western Europe
Stepping into the main market square of central Bruges is like stepping onto a movie set. Colourful, historic architecture is the perfect backdrop to the bustling cafes, beer houses and restaurants that line the streets – it's no wonder the whole city centre is a UNESCO World Heritage site. In summertime, the sun blazes down as people scatter in the square and gossip as they sip on locally-brewed beer. In winter, the buzzing Christmas markets attract zealous crowds from around Europe and beyond. It's not hard to fall in love with Belgium's secret weapon, which is sure to bedazzle and beguile even the most discerning traveller. Here's 7 reasons why Bruges is simply the best.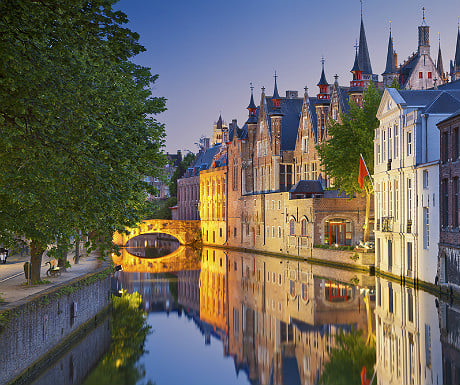 1. It's all about the beer
Going to Belgium for beer is like going to the Bahamas for the beach – it just feels right. In fact, the first brewery in Bruges was opened in 1546, so it's no surprise the Belgians know their beer. Not only are they amongst the biggest beer drinkers in the EU, but Belgium produces some of the most renowned lagers and ales in the world. You can explore the premium quality ales served at the beer houses dotted around the city, or take a more tailored approach with a visit to a local brewery. The De Halve Maan Brewery is the only working brewery in the city centre, and offers guided tours, a range of local tipples and a museum honouring the brewery's rich history. Bottoms up!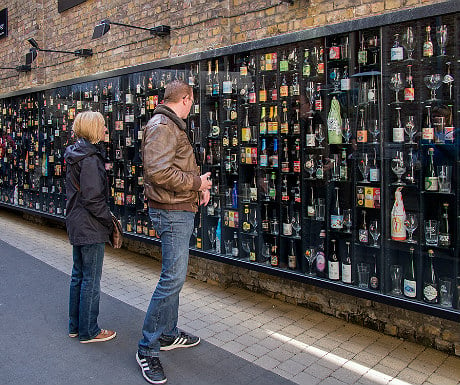 2. All hail the history!
History buffs, prepare yourselves! Bruges is one of the best preserved pre-motorised cities in Europe, offering a charming urban landscape rarely seen anywhere else. The city's idyllic canals zigzag around cobblestone streets and picturesque houses, creating an abundance of selfie spots. It's important to note that despite the city's sparkling fresh aesthetics, this is very much an original European town – if the city's walls could talk, they would have a colourful range of stories to tell! Be sure to visit the daunting Basilica of the Holy Blood, which houses historic religious relics as well as a Romanesque-style chapel below its Gothic church.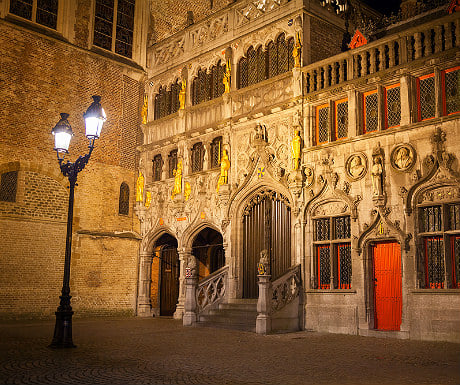 3. In the lap of luxury
Despite its compact size, there's no shortage of luxury in Bruges. Hotels in the area are not only housed in original historic structures, but offer all the frills in a range of 5-star experiences. From your hotel, you can watch the boats drift by as you sip cold beer in summer, or relax by the blazing fireplace with a good book in winter. The best news? Much of this luxury is smack bang in the centre of the city, so you can roll out of your glamourous four poster bed and into the city streets of Belgium's most beautiful town.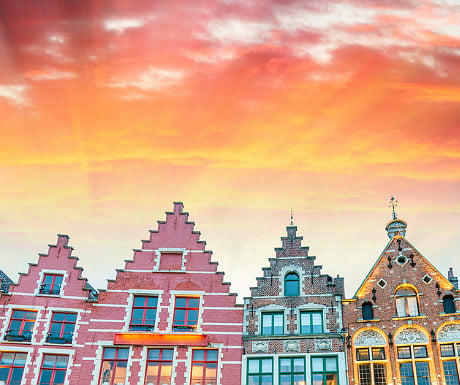 4. Biking in Bruges
The culture of cycling everywhere spills over from the Netherlands into Bruges, so finding a bike to rent and paths to follow is anything but difficult. Most tourists stick to the Grote Markt and its surrounding streets, so get intrepid and see what lies beyond with a bike ride along the canals. The charming village of Damme is a pleasant 5km bike ride away and offers the delectable dishes of Siphon Restaurant, which specialises in authentic Belgian fare. For those adventure junkies, why not keep cycling another few kilometres out to the coast for some refreshing sea breezes?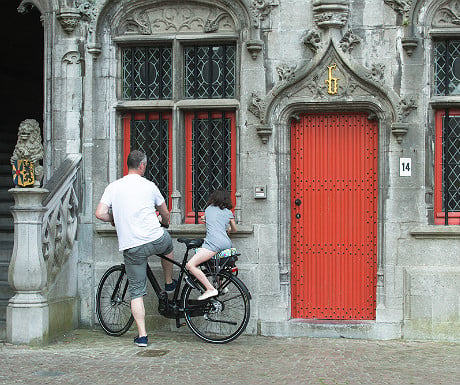 5. Tasty eats to finer feats
It'd be hard to go hungry in Bruges. The Belgians love their food, leaving the city centre a paradise of different flavour explosions. Explore the city's casual dining scene and its multitude of choices – take it back to basics in a canal side renaissance setting with classic French at Restaurant 't Pandreitje, explore the charming Gothic exterior, chic Art Deco dining room and modern French cuisine of Restaurant Patrick Devos or experience traditional Japanese flavours at Tanuki. The city is also home to a number of prestigious Michelin-star restaurants, allowing you to indulge in the crème de la crème of Belgian cuisine. Favourites includes 3-star De Karmeliet, which offers a unique menu of creative French cuisine in an elegant setting, and 1-star Den Gouden Harynck, a restaurant housed in a 17th century building in central Bruges with a penchant for premium modern French dishes. Bon appetit!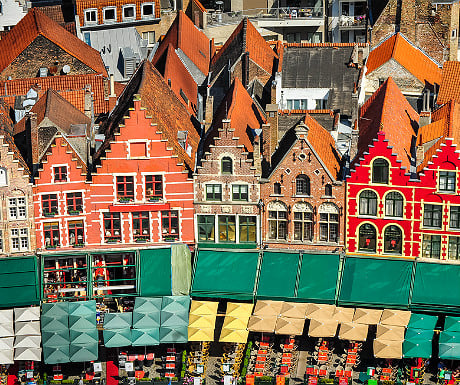 6. Chocolate, anyone?
Chocolate is synonymous with Belgium, and for good reason. The country's expertise in making the tastiest chocolates in the world began in the 17th century, truly solidifying in the 19th century. Since then, Belgium has perfected the art of chocolate making. Chocolatiers line the streets, and you wouldn't be blamed for setting a day aside to try them all. For those devout chocoholics, head to the Choco Story museum for an immersive chocolate experience. Explore the history of chocolate, from the Mayan origins to the products available in today's supermarkets with an in-depth look at the production cycle including the many health benefits (yes, you read that right!). Finish off with a trip to the museum shop, which offers a bevy of chocolate treats to devour before you've even left the premises!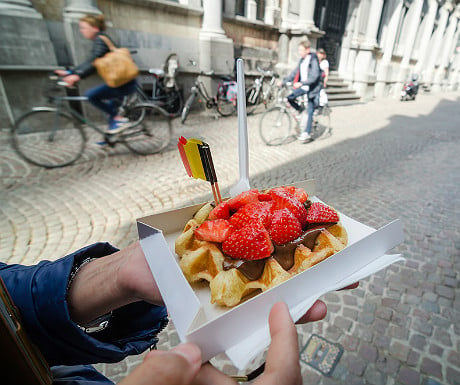 7. Escape for the day!
What's one of the best things about being in a small country with great train connections? The ease of the delightful daytrip, which will have you cruising around Belgium like it ain't no thing! Head to Ostend Beach for a taste of beachside Belgium or take a trip to Ypres for a history in Great War battles. Further afield are the stunning Belgian cities of Antwerp and Ghent, which are perfect for a day visit but are worthy of a few nights to really explore.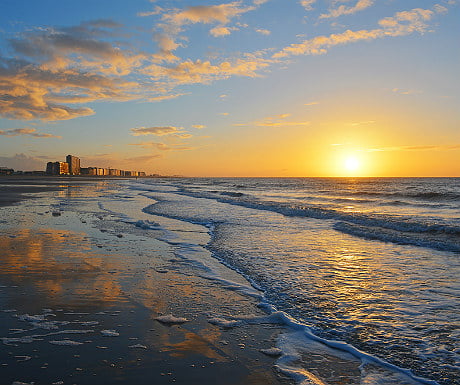 Images: Shutterstock
Filip Boyen is Chief Executive Officer of Small Luxury Hotels of the World.
If you would like to be a guest blogger on A Luxury Travel Blog in order to raise your profile, please contact us.