Australia is a naturalist's dream destination. Geologically isolated from the rest of the world, several  species were able to flourish here in ways they were unable to in other countries, including marsupials like the possum, the koala and the wallaby. Sea life is also rich, especially on the outlying reefs of the Great Barrier Reef, while migrating whales visit the country's warm coastal waters. Then there's Australia's rising star for wildlife, the state of Tasmania, whose separation from the mainland has made it something of a refuge for many species. Here are five ideas for wildlife experiences in Australia:
Go whale watching on Australia's east or west coast
Humpback whales fleeing the cold Antarctic waters migrate along Australia's east and west coasts from June to October. The best way to spot these elegant cetaceans is by taking a boat trip or cruise, where on-board experts alert you to sightings. In the warm waters around places like Fraser Island off the coast of Queensland, you might observe behaviour such as blowholing and lobtailing. Then there's the more spectacular breaching. With luck, you'll see 40 tonne whales fling themselves out of the water and fall on to their backs with a dramatic splash – sometimes their entire body leaves the ocean. Incidentally, no one knows exactly why whales breach – scientists believe it may be a form of communication, or a show of male prowess.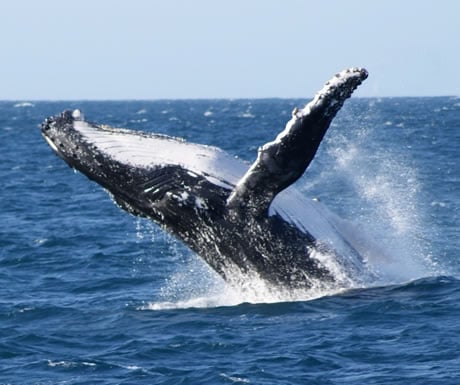 Visit Bonorong Wildlife Sanctuary in Tasmania
This sanctuary takes in injured animals from all over Australia's 'garden state' for rehabilitation, allowing you to help care for and get close to some of Tasmania's most endangered endemic wildlife. On an evening feeding tour, you may find yourself mobbed by Forester kangaroos and watching a pair of (increasingly rare) Tasmanian Devils take part in a noisy tug of war over their dinner. Given their size, the so-called Tassie Devil's jaws are extraordinarily powerful, capable of crunching right through a person's shoe. Look out, too, for black-spotted quolls, quick-moving, stumpy-legged carnivorous marsupials about the size of a cat, as well as the aviary of tawny frogmouth owls – birds that are near impossible to spot in the bush as they're so well camouflaged.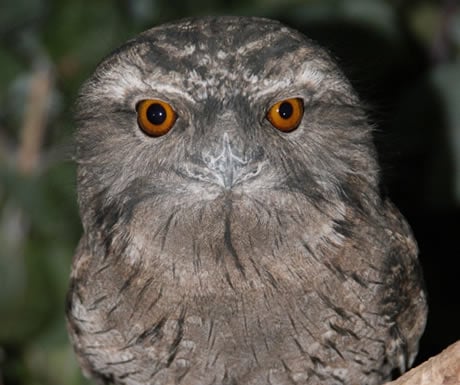 Take a private wildlife spotting tour with Pepperbush Adventures, Tasmania
A sixth generation Tasmanian, Craig 'Bushie' Williams' tours involve exploring northeast Tasmania's bush and the peaks of Ben Lomond and Mount Eden by 4×4. Bushie follows his whims and uses his detailed naturalist knowledge to bring guests face to face with wildlife. You may pull off-road spontaneously in order to spot a platypus in a nearby pond (inquisitive creatures – if they see you, they'll investigate) or a plodding echidna eating ants with its long pink tongue. In the evening, you dine at Bushie's home in a remote area of the scrub. Then, by torchlight, you'll watch nocturnal animals like possums, quolls and bettongs (also known as rat kangaroos) graze all around you.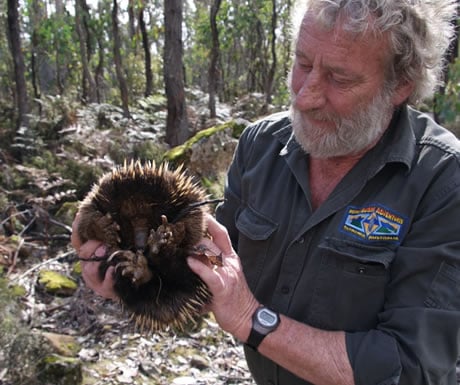 See curious wildlife on Kangaroo Island
This unspoilt, barely populated island is a concentrated version of all the wildlife in Australia. Thanks to an absence of natural predators, its plentiful wildlife (including koalas, kangaroos, echidnas, possums and platypus) is unafraid of human visitors. One particular highlight is seeing the Australian fur seals that colonise some of the island's beaches. Small group tours enable you to pad around the beaches' boardwalks and walk among the seals while keeping a respectful distance. With so much wildlife in close proximity, it can be easy to overlook the island's striking rock formations. One of the best walking trails leads down to Admiral's Arch, an ideal viewing point for watching New Zealand fur seals (who are smaller than their Australian cousins) play with their pups.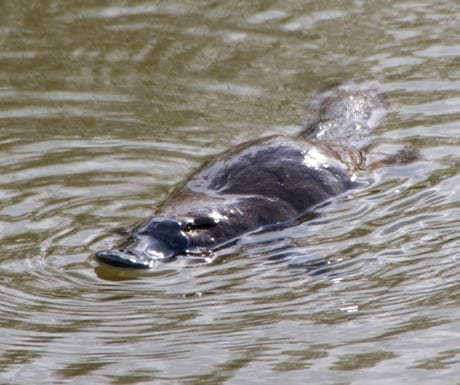 Snorkel on the Great Barrier Reef
To experience the Great Barrier at its best, head to the calm waters of Agincourt Reef between April and November. A fringing reef, Agincourt requires a longer journey from Cairns or Port Douglas, and as such it's less spoilt than the reefs closer to the mainland. It's ideal for snorkeling as you can observe an array of marine life in only two metres (six feet) of clear water and the seabed is visible at 20m (66 feet) deep. Expect to see clownfish, dories, small reef sharks, puffer fish and even a turtle or two, as well as many-shaped, multihued corals. It's also worth visiting Lady Elliot Island, where you can go diving with huge manta rays, or Heron Island, where birds such as white-bellied sea eagles nest year round.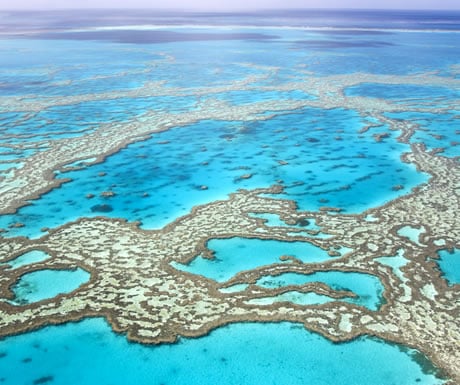 Craig Burkinshaw is Founder of Audley Travel.
If you would like to be a guest blogger on A Luxury Travel Blog in order to raise your profile, please contact us.