Montreal – a food lover's paradise
With its cobbled streets and quaint charm, Montreal has often been the chosen destination for the culture seeker. Set on an island in the Saint Lawrence River, near Ottawa and Quebec City as well as the border of Vermont, Montreal is the world's second largest French-speaking city. Influenced by a combination of North American and French cultures, Montreal has an amazing food scene that continues to grow each year, giving visitors plenty to discover.  See below for our top gastronomic finds in The City of Saints.
Atwater Market
When visiting Montreal, a stop at the covered Atwater Market in the old Little Burgundy quarter is an absolute must. In this amazing 1933 Art Deco food hall you can pick up fresh flowers whilst sampling generous amounts of mouth-watering Quebeçoise cheeses, pâtés, baked goods and Montreal's famous smoked meat. Montreal is celebrated for its smoked meat, which is made from beef brisket which has been salted and spiced, cured, smoked and steamed to make it melt in your mouth! Browse the aisles and counters of Atwater Market for the perfect smoked meat sandwich – choose fluffy white bread and lots of mustard to really get the authentic experience. Don't forget to investigate the cheese stands as well. Young raw milk cheeses are legal in Quebec, whereas in other countries raw milk products may be restricted or have to be aged by law. In Montreal especially you can find delicious, high-quality raw milk cheese throughout the city.
One of the best times to visit the market is in the morning before the crowds descend. Grab a bowl of café au lait and some Viennoiserie pastries before setting off to explore the magical market.
Maison Publique
If you're looking for somewhere to eat before your Sunday stroll through the city, stop off at Maison Publique. Canadian chef Derrick Dammann's neighbourhood pub is co-owned by British celebrity chef Jamie Oliver but remains true to its Montreal roots with its tantalising menu.  Plush boudin noir, a traditional Quebec sausage, nestled under sizzling fried eggs is our favourite dish. Take your time exploring the menu in the establishment that is as famous for its food as it is for its cosy and welcoming interior.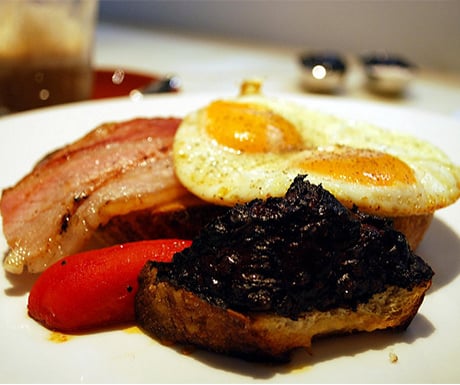 Lawrence
If chilled out and cool is more your vibe then check out Lawrence in the trendy Mile End neighbourhood. Praised for its Quebec heritage pork fries that come smothered in tarragon-laced Béarnaise sauce, Lawrence is just what you need after a tour of Montréal's Notre-Dame Basilica! It is also the perfect location to slurp up some of Canada's amazing cold-water oysters, one of Montreal's chief lures for foodie fanatics. With a daily, fresh source of oysters coming straight from Prince Edward Island and Nova Scotia to Montreal, you won't find a city better for oysters in the world.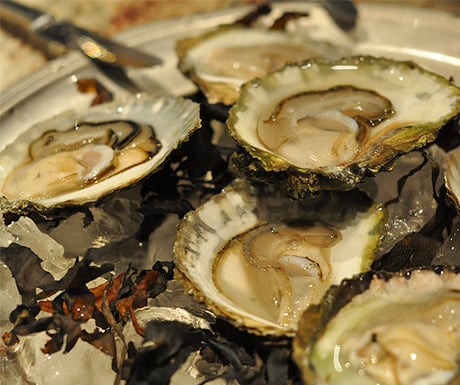 Toqué!
If you are looking for something a little more special than look no further than Toqué!  The restaurant has topped the list of Canada's 100 best restaurants in 2015 and certainly lives up to its podium place. Head chef, Norman Laprise, describes his imaginative and unpretentious style as "un cuisine de products" – an ingredient-driven cuisine that is enhanced by the collaboration between chef and supplier. Get the full restaurant experience by exploring the chefs seasonal taste menu. Composed of 10 courses of locally sourced and inspiring food, it won't take you long to discover why Toqué! really is the best.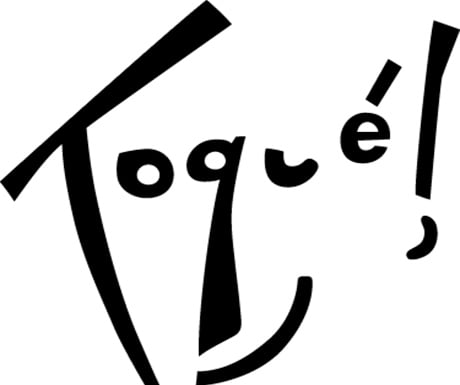 Whatever tickles your taste buds you are sure to find it in Montreal – the real food lover's paradise.
Kathryn Munro is Managing Director at Canadian Affair.
If you would like to be a guest blogger on A Luxury Travel Blog in order to raise your profile, please contact us.
Did you enjoy this article?
Receive similar content direct to your inbox.