When booking airport parking it can become difficult to understand what you're really getting for your money. Some of the questions we face every day are along the lines of 'Do I keep my keys or hand them in?' 'Where do I drop my car off?' and even 'Who's that guy who was just drove off in my car'. Here are some key terms to know to avoid any more parking confusion next time you book.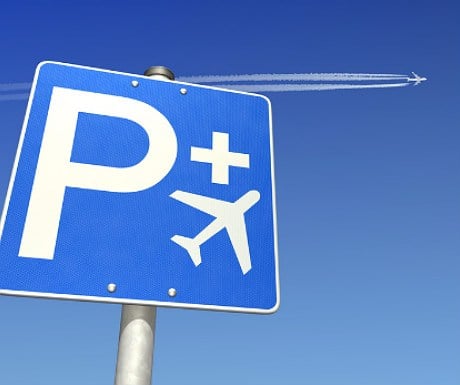 1. Meet and greet
Meet and greet services offer the ultimate in convenience and help you get to departures with minimum fuss and time saving efficiency. When using a meet & greet service you will be required to ring the service provider 30 minutes before your arrival to give an estimated arrival time. A valet will meet you at the terminal and take your keys to park your car for you. This is perfect if you're travelling with a family or laden with heavy or bulky luggage. On your return journey simply ring the service provider once you have cleared customs and your car will be ready waiting at the terminal. It is also worth knowing that sometimes meet & greet services can be called 'chauffer services' and 'valet services'.
2. Park and ride
Park and ride services offer brilliant value for money. With a park & ride service simply drive to the secure car park and check in at the reception, you and your luggage will then be loaded onto a shuttle bus which will then take you to the airport. On your return journey call when you land and a shuttle bus will be there to pick you and bring you back to the car park, where your car will be ready and waiting in our collection area.
3. On-airport parking
On-airport parking is a convenient and time saving way to start your trip as parking is situated close to the departure terminals. Some airports may need you to check your car in at reception before you park up, but others don't. Depending on the size of the airport will depend on how far you have to walk to the terminal, at larger airports you may need to get a shuttle bus to the terminal entrance. On return simply walk to your car or jump on a shuttle bus.
4. Official
'Official' products are services and carparks that are owned and operated by the Airports themselves. Booking an official product will mean your car park is usually very easy to find and will also be located closer to the terminal.
5. Park Mark Award
The Park Mark award is awarded by the Association of Police Officers to car parks that have reached the standards of the Safer Parking Scheme. It's designed to reduce crime and the fear of crime in car parks. Our Park Mark awards are in recognition of steps we take to make sure that you always feel safe.
To gain the award the car park must have done the following.
 Taken measures to deter anti-social behaviour and criminal activity.
 The site must have received expert consultation from Development Managers to help keep the security up to a high standard.
 The site must belong to a nationwide scheme dedicated to combating crime and raising standards for public services.
6. Offsite
Off-site airport parking means parking your car away from the airport and usually requires a transfer to and from the airport terminals. Most off-site parking companies provide regular transfers available 24 hours a day, 7 days a week to the terminal you need.
David Brown is Managing Director of SkyParkSecure.
If you would like to be a guest blogger on A Luxury Travel Blog in order to raise your profile, please contact us.