Does the birth of your precious new baby mean the downfall to your favourite holiday destination I hear you ask? For so many of us travel and exploring new cultures is a huge passion – we count down the days until our next holiday and we love the process of deciding where our next adventure will be. Clearly the arrival of a beautiful baby is a joyous occasion and a moment to celebrate, but would you be lying if you didn't admit that a little bit of you was sad at the thought of your sunny Caribbean days, laying in a hammock sipping a Rum Punch listening to the lapping of the turquoise waters were numbered! Is it all going to be jolly holidays to the British seaside with a bucket and spade in one hand and (hopeful you're not going to use it) umbrella in the other.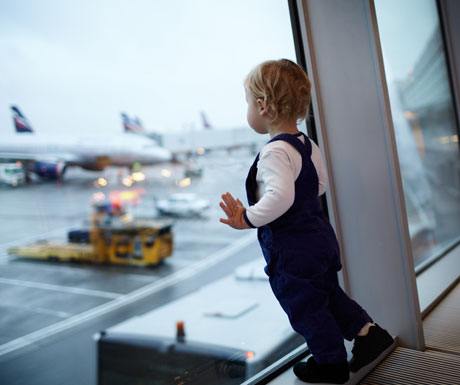 Long haul flights booked and excited holiday countdown on you decide you aren't going to let the simple factor of a baby change you and why should you. Isn't it important for you to share your passion and zest for travel with that special someone that you will hope has the same thirst for culture and adventure as you. Now it just comes down to the thoughtful planning and considerations – and you're set for a holiday of a lifetime – your very first holiday as a family!
So here are my vital 5 top tips of travelling with a baby / child to the Caribbean:
Use an experienced travel agent with a concierge service
They can do the hard work of researching and booking the all important baby facilities on the flight and at the hotel and you can reap the rewards. For example you can book a flight cot on many long haul flights – this is such a boon on a long haul flight as it gives you the freedom not to be holding your baby at all times. For the night flight home, you may find that your baby sleeps for the entire journey leaving you free to recline back and peruse the film selection! The range of services available at many hotels are incredible too. As an example, Carlisle Bay in Antigua will arrange bottle sterilisation and bottle warmers, so there is no need to pack such items – it does often feel like you are taking all bar the kitchen sink at times when travelling with children so being able to get the hotel to provide these bulky items is really helpful! Sourcing what activities will be available for the kids is so important, not only to ensure they have a fun packed day, but also to ensure you are able to kick back and do what you want to do as well.
Feed your baby for take off and landing
During take off and landing is when your baby will experience the most ear pressure, which often causes many infants discomfort, resulting in an upset baby and a stressed parent. Feeding your baby during these times will relieve some of the pressure, as the action of swallowing really helps.
Use a VIP service – fast tracking is a must
Admittedly not all the islands offer this service, but it is highly recommended when arriving in Barbados with a small person and is money well spent at a cost from $60 per person! Avoid the queues as you meet a personal representative who whisks you away to a dedicated line at immigration. They assist you in collecting your luggage and then you will be escorted to a dedicated customs line before leaving the terminal, where your representative will also guide you to your transfer. It takes all the stress away after a long flight and is the perfect welcome to island life!
Pick the perfect room!
If you are anything like me you can spend the time researching for the perfect hotel, but often less thought is given to the perfect room. This becomes so much more important when you have a child; bedtime comes around and more often than not you are confined to the perimeter of your holiday room, keeping a watchful eye on your sleeping beauty. Not so much fun for mummy and daddy! An adjoining room, suite with a separate area for a baby's cot or a large verandah is an ideal choice so you can relax and enjoy an evening drink and chat, while your baby sleeps undisturbed.
And consideration should be given to how you will spend the day too.The Fairmont Royal Pavilion, on the west coast of Barbados have Beachfront Suites that are perfect for couples with a newborn – as your baby naps in an air conditioned room you can enjoy the sun lounger on your private terrace overlooking the beautiful Caribbean sea right on the beachfront.
Enjoy the party – take a baby carrier!
There's always a party in the Caribbean and of course you want to get involved and soak up the atmosphere. So why not? Baby carrier on. Reggae beat on. Party on. Let's lime!
Diana Cherry is Director of Operations at Oxford Private Travel.
If you would like to be a guest blogger on A Luxury Travel Blog in order to raise your profile, please contact us.