On the face of it, they are strange bedfellows, tyres and exquisite fine dining. Granted, I've had my share of steaks that could have easily doubled as a tyre, such was the toughness and near impossible chew-ability but leaving that aside I reckon there must be quite a few millennials who are unaware of the tie in between a tyre company and a fine dining guide, let me enlighten you.
In 1900 the tyre manufacturer brothers André & Édouard Michelin published the first edition of a guide for French motorists. Back then, there were fewer than 3,000 cars in the whole of France and France is a big country. Imagine driving all the way from Calais to the Cote d'Azure, it must have seemed like a trip to the moon and an adventure hitherto unavailable to all but the most wealthy. You'd very rarely see another motorist and the roads must have been little more than cart tracks. The Irish had yet to land with their talent for covering the globe with Tar macadam.
You undoubtedly will have turned heads away from the major cities, you most certainly will have been a noisy and smokey novelty, I dare say a few incredulous folk will have been shocked and frightened by your contraption, traveling faster than a horse, just about.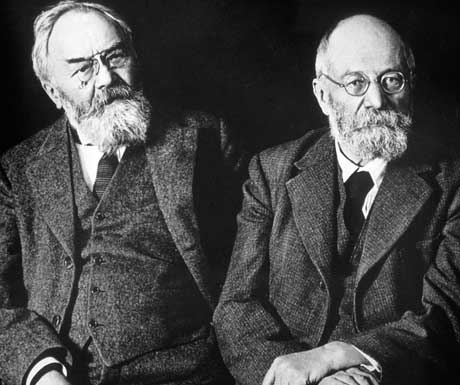 André & Édouard were like most entrepreneurs, that wanted to sell, more. They reasoned that if they published a guide with useful information for motorists, including maps, instructions for repairing and changing tyres, and lists of car mechanics, hotels and petrol stations, they would fuel a thirst for motoring, thus shifting more tyres. The first edition of the Michelin Guide had a print run of 35,000 copies and was given away for free. It was an instant hit with motorists who had a yen for wanderlust and the freedom of the road. It was stashed in the glove compartment and was a badge of honor amongst the touring motorist of the day.
After the First World War, recognising the popularity of the restaurant section, the brothers employed a team of inspectors to visit and review chosen restaurants – from the start it was always done anonymously and was paid for by Michelin, to ensure unbiased opinion. In 1926 the guide began to award stars for fine dining establishments. Initially, there was only a single star awarded. Then, in 1931, the hierarchy of zero, one, two, and three stars was introduced. Finally, in 1936, the criteria for the starred rankings were published and these remain the same today. This is how a restaurant is starred; One Michelin star: "A very good restaurant in its category", Two Michelin stars: "Excellent cooking, worth a detour" and finally the main prize, Three Michelin stars: "Exceptional cuisine, worth a special journey".
The famous French chef and holder of 3 stars, Paul Bocuse, said, "Michelin is the only guide that counts." In France, each year, at the time the guide is published, it sparks a media frenzy, which has been compared to that for the annual Academy Awards. The media and other interested parties debate likely winners, speculation is rife, TV and newspapers discuss which restaurant might lose and who might gain a Michelin star, it's big business and a much sought after award. You can imagine the pressure, for a chef eager to maintain the standards required to keep the stars already awarded.
Here's a sobering tale of such pressure and the fate of Bernard Loiseau, the celebrated French chef who killed himself in 2003. At the time, there were rumours that Loiseau's restaurant, La Côte d'Or, located in Saulieu, was in danger of losing its third star, and it was widely believed that the possibility of a demotion drove Loiseau to suicide. In the wake of Loiseau's death, Michelin denied that it had warned the fifty-two-year-old chef that his third star was in jeopardy. They told him that they were concerned about the quality of his restaurant's cooking, Loiseau was "visibly shocked" by their comments. Of course this is speculation and no one can really know what drove Bernard to his grave, but it gives an indication of the perceived importance of the award.
In 2016 the following Alpine restaurants received stars:
3 Stars
St Martin – La Bouitte
Megève – Les Flocons de Sel
2 Stars
Courchevel 1850 – Le Chabichou, Le 1947 & Pierre Gagnaire pour Les Airelles
Val Thorens – L'Oxalys
Val d'Isere – L'Atelier d'Edmond
Chamonix – Albert 1ere
Megève – Le 1920
1 Star 
Courchevel 1850 – Le Strato & Le Kintessence
Courchevel Le Praz – Azimut
La Tania – Le Farçon
Méribel – L'Ekrin
Val Thorens – L'Epicurien
Val d'Isère – La Table de l'Ours
Megève – La Table de l'Alpaga
Zermatt – After Seven, Capri & Omnia
André & Édouard Michelin couldn't have guessed at the influence that their guide would have down the years, they would have been very pleased, but I reckon the surprise about the guides success would have beendwarfed by their amazement of how the car has become king in such a relatively short space of time and how ribbons of Tar now cover the length and breadth of their beloved France and indeed the whole world.
Rebecca Taylor is Director at SkiBoutique.
If you would like to be a guest blogger on A Luxury Travel Blog in order to raise your profile, please contact us.